In April 2016, months before Donald Trump officially won the Republican nomination for president, the Boston Globe ran a mock front page about what the world might look like under his presidency. Now, two years later, some of the headlines seem eerily familiar.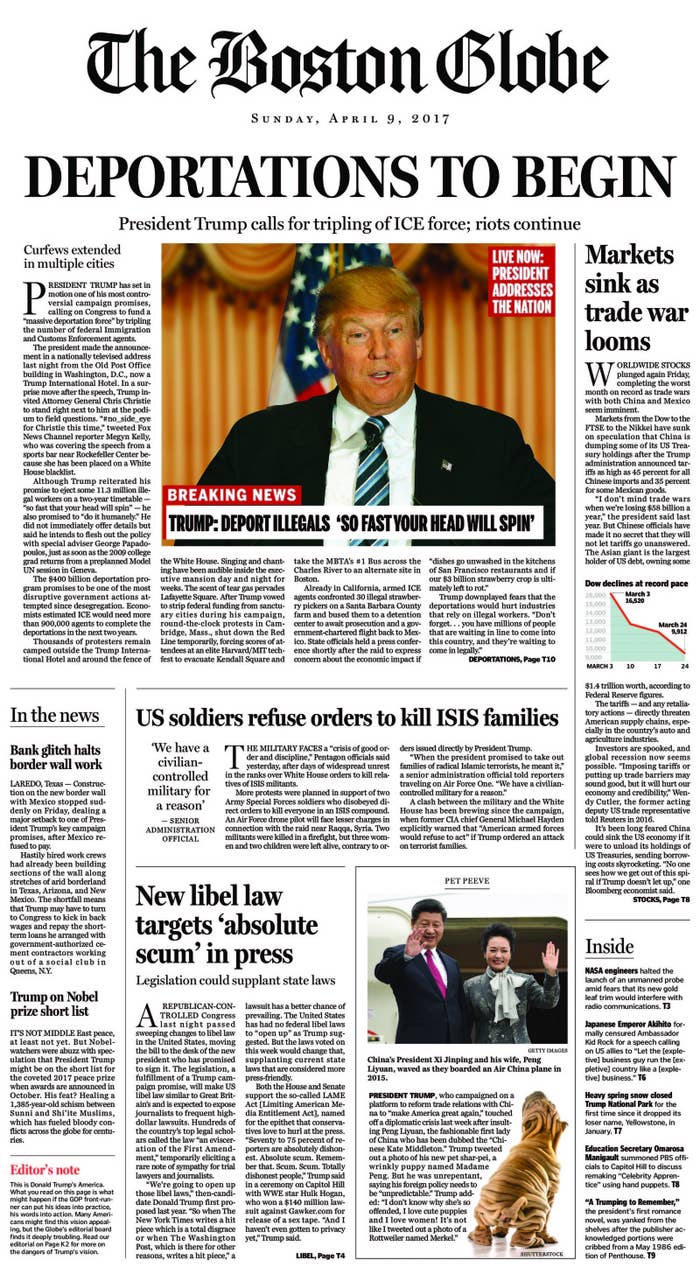 The stunt page with the date April 9, 2017, was published alongside an editorial titled "The GOP must stop Donald Trump," which called on the Republican party to reject Trump as their nominee for president.
"Donald J. Trump's vision for the future of our nation is as deeply disturbing as it is profoundly un-American," the editorial said.
The imagined articles were written based on Trump's tweets and policy papers, Boston Globe editor Kathleen Kingsbury told NPR's Weekend Edition at the time.
The page went viral again on Friday after Natasha Bertrand, a writer for The Atlantic, tweeted a picture of it.
Now, here's how much the Boston Globe got right in their headline predictions (albeit for April 2018, not 2017).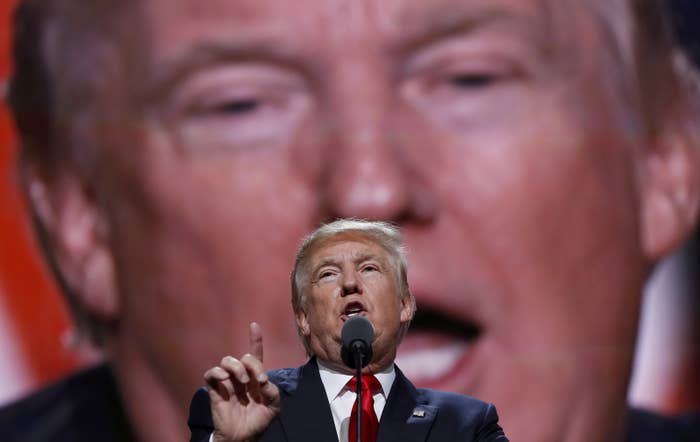 1.
"DEPORTATIONS TO BEGIN: President Trump calls for tripling of ICE force; riots continue"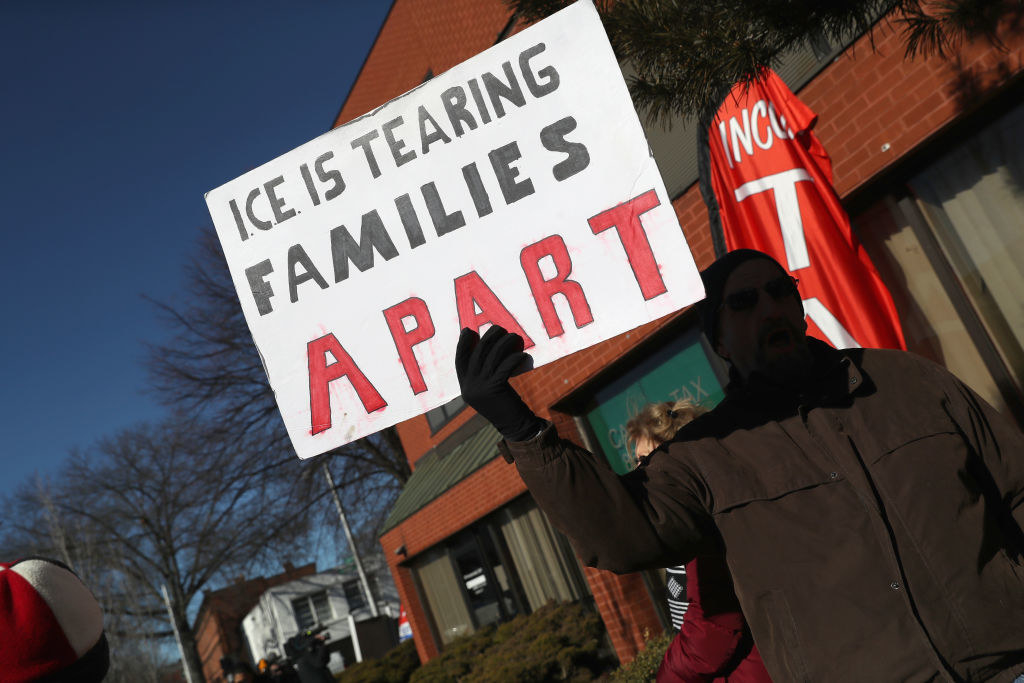 Much like his campaign rhetoric indicated, Trump has taken a hardline stance against undocumented immigrants.
In the first 100 days of Trump's presidency, 41,000 suspected undocumented immigrants were arrested by US Immigration and Customs Enforcement, a 38% increase from the same period the year before.
According to federal data obtained by BuzzFeed News, more than half of immigrants arrested in ICE raids had no criminal convictions, or had traffic offenses as their most serious crimes.
In September 2017, Trump also announced an end to the Deferred Action for Childhood Arrivals program, which safeguarded young undocumented immigrants who were brought to the US as children from being deported.
Trump's immigration policies have been met with numerous protests, with calls to "protect DREAMers" and "abolish ICE."
And, of course, Trump has continued his calls to "build the wall."
Just this week he also called for 4,000 National Guard troops to be deployed to the border with Mexico. So far, states have offered just 400.
2.
"Markets sink as trade war looms"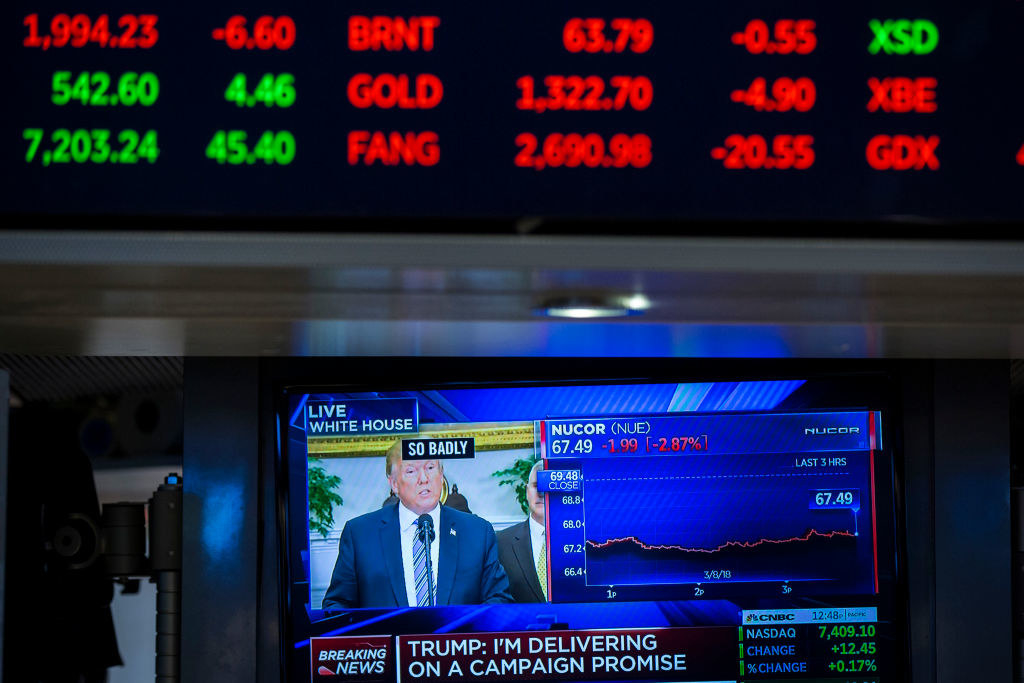 Despite fears that the stocks would tumble after Trump was elected, the market actually grew to record highs in his first year in office — albeit not at the rates of the first years of Barack Obama and George H.W. Bush's presidencies. The graphic the Boston Globe used on its mock front page showed the Dow Jones supposedly declining below 10,000 on March 24, 2017. In reality, it closed at 20,596.72 that day.
But last month, Trump announced a series of tariffs on steel and aluminum imports, causing huge jitters in the markets and frustrating economic advisor Gary Cohn, who later resigned. (Many countries were later exempted from the tariffs).
Later in March, Trump targeted China specifically with tariffs targeting $50 billion of goods, sparking fears of a trade war between the world's two largest economies. The move caused the Dow Jones industrial average to immediately drop a whopping 700 points.
China then increased tariffs in kind on 128 US goods, with the Communist Party–published newspaper the Global Times warning, "Even though China and the US have not publicly said they are in a trade war, the sparks of such a war have already started to fly."
On Tuesday, the White House listed more than 1,300 Chinese goods they were threatening to slap a 25% levy on. China again responded with its own list of $50 billion in tariffs it would impose on US products. After Trump then threatened to ratchet up the tariffs even further, the Dow Jones plummeted 572 points on Friday.
3.
"US soldiers refuse orders to kill ISIS families"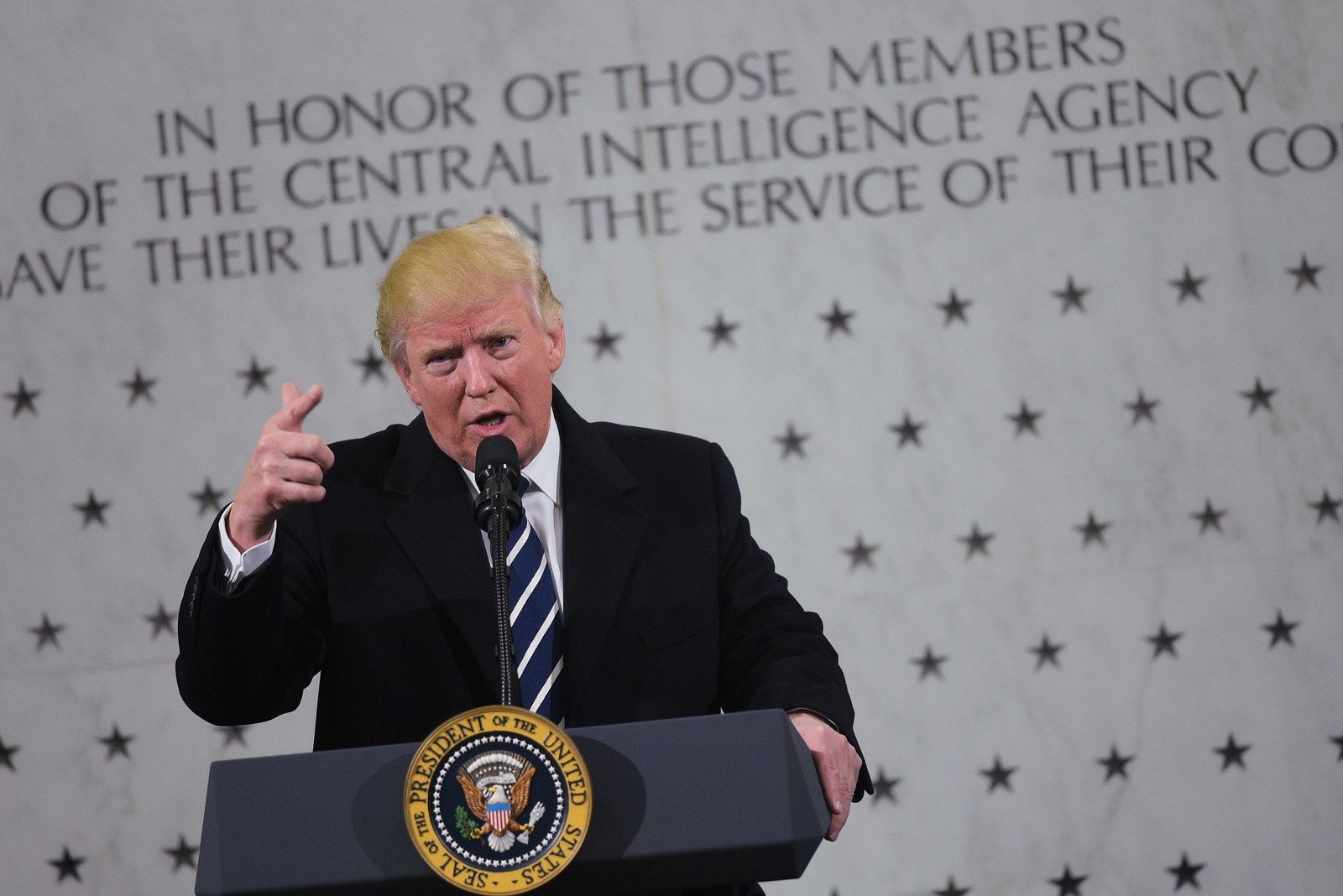 In a visit to the CIA on his first day in office, "the president seemed unimpressed" by new efforts to limit deaths of civilians in Syria, the Washington Post reported.
While watching a recording of a drone strike in which the CIA waited to fire until the target was a safe distance from his family, Trump reportedly asked, "Why did you wait?"
This seems to jibe with Trump's previously stated support for killing terrorists' family members. On Fox & Friends in 2015, he said that "when you get these terrorists, you have to take out their families."
Still, there has been no evidence that the US military under Trump has been ordered to kill the families of terrorists.
4.
"New libel law targets 'absolute scum' in press"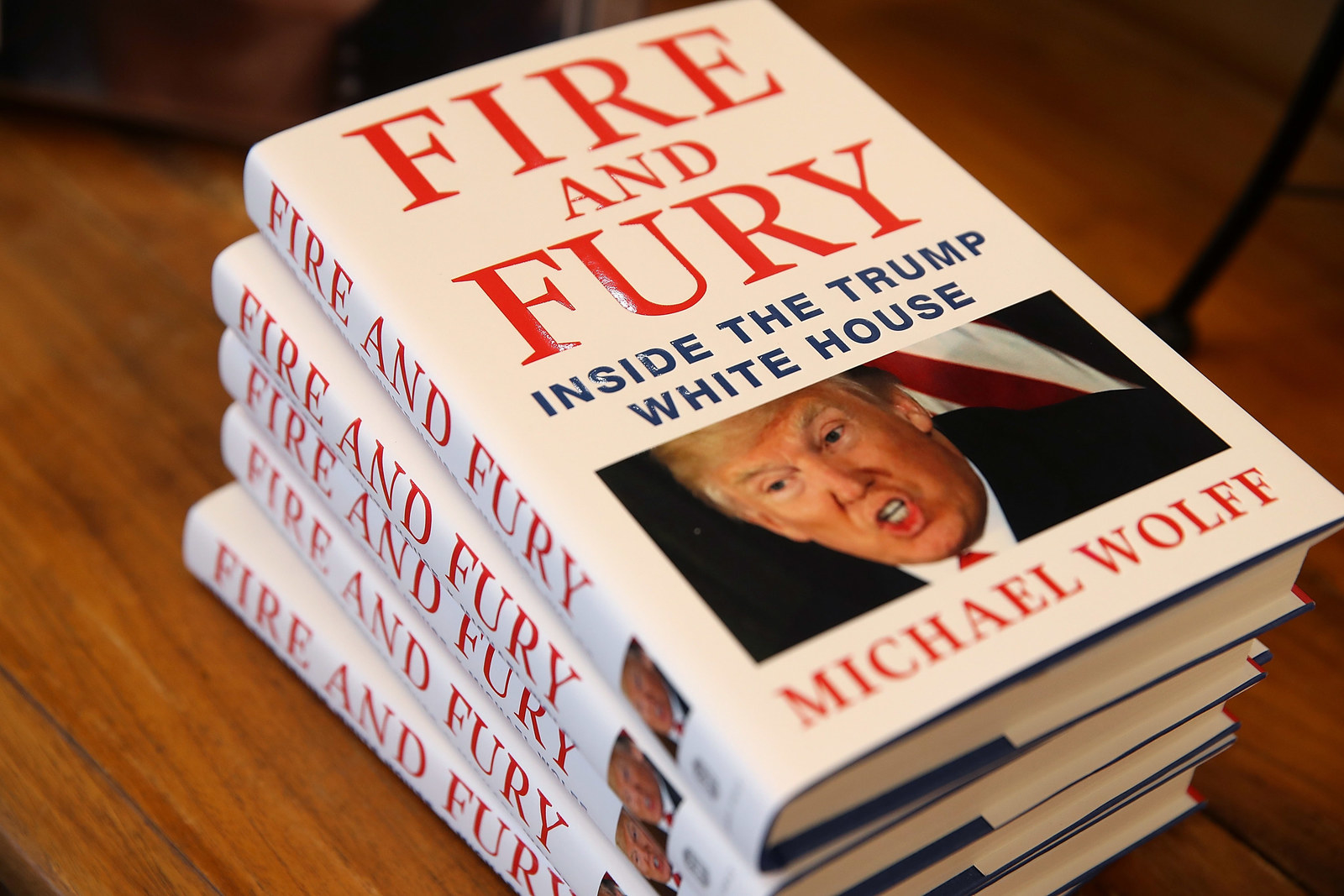 Trump's presidency has been marked with repeated, vicious attacks on reporters and media outlets.
On multiple occasions, he has responded to stories about himself that he did not like with calls to "change libel laws."
In a January press conference following the release of Fire and Fury, an explosive book about the Trump campaign and administration filled with many unflattering details, Trump said "the libel laws are very weak in this country."
"If they were strong, it would be very helpful," Trump said. "You wouldn't have things like that happen where you can say whatever comes to your head."
Still, the president hasn't actually introduced any such laws.
5.
"Education Secretary Omarosa Manigault summoned PBS officials to Capitol Hill to discuss remaking 'Celebrity Apprentice' using hand puppets"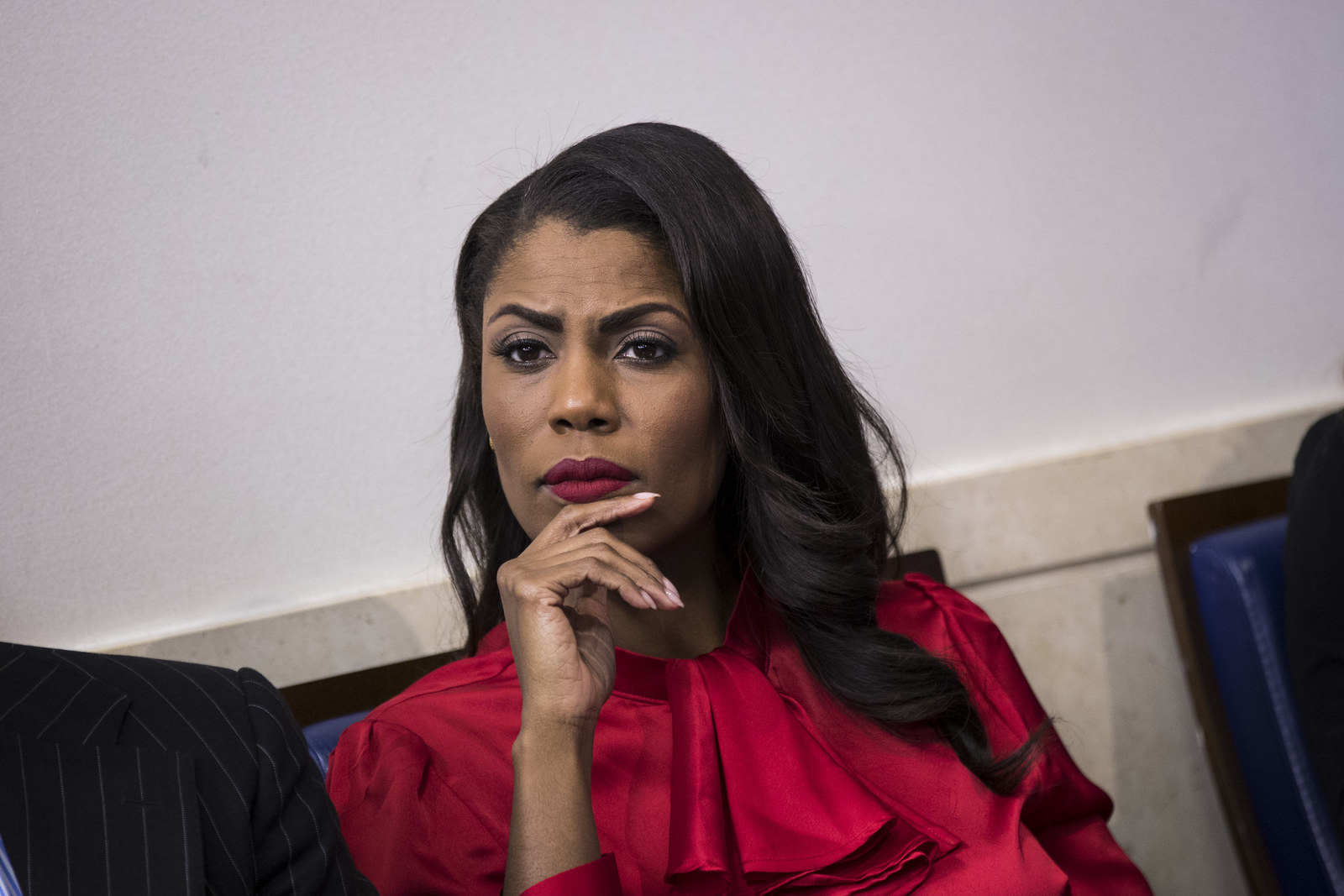 While she didn't become education secretary, former Celebrity Apprentice contestant Omarosa Manigault did take a White House job as a political aide to the president, but was fired in December.
She later appeared on Celebrity Big Brother, where she said she was "haunted" by Trump's tweets while working at the White House.
"It's going to not be okay," she predicted. "It's not."