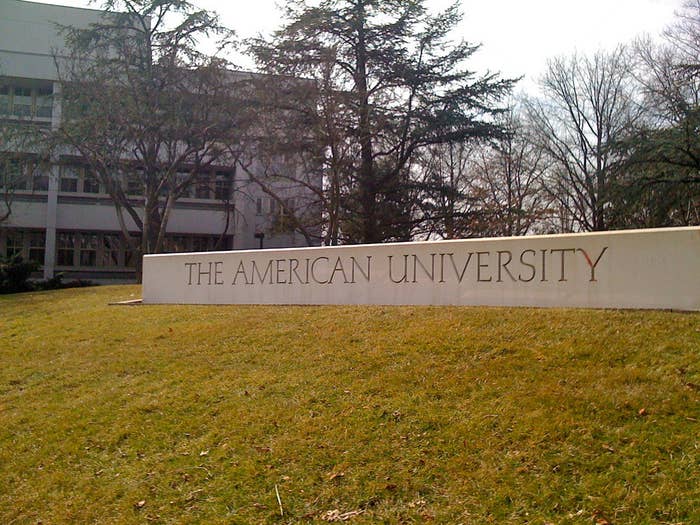 Black freshmen women at American University in Washington, DC, say they've been harassed by a group of white men in recent weeks.
Ma'at Sargeant, a sophomore and president of the school's Black Student Alliance, told BuzzFeed News the harassers, whose identities have not been made public, opened one student's dorm room and threw a rotten banana at her on September 8.
Neah Gray, a freshman who lives on that same dorm floor, told the Washington Post a banana was left outside her door and penises were drawn all over her whiteboard.
"I wouldn't let people drive me out, but it's kind of sad that this kind of thing still happens," Gray said.
The school's Black Student Alliance issued a statement on Friday detailing the incidents, which they say have left them feeling "unrepresented, unprotected, and unappreciated" by the university and its administrators.
The statement also referred to other racist incidents on campus over the past year, including one Yik Yak post that "called for a slave auction of Black students" in a campus building, and another post that "called for Black students to 'Go Back To Africa!'"
Students responded to the harassment with signs posted around campus, with messages such as, "#TheRealAU may include having rotten bananas thrown at you."
Jada Bell, a sophomore and the Black Student Alliance's outreach coordinator, told BuzzFeed News the club put up the signs "to expose" that "black women are under threat on campus, that they are being used as target practice."
"We're literally being attacked and assaulted on campus, and there's nothing being done about it by the administration," Bell said.
AU Public Safety removed these signs about an hour after they were put up, Bell said.
Students spoke out against racist acts on social media and shared images of the signs.
"#TheRealAU uses black women for target practice," read one sign.
The racist acts were labeled "misogynoir," a term used to connote the intersection of racism and sexism against black women.
The university released a statement on Friday that they "understand that members of our community feel hurt by an incident that happened in a residence hall and separate allegations of racially biased behavior."
According to the statement, the dean of students has filed conduct charges. University police were notified and are conducting an investigation.
"Actions can and do have impact beyond their intent and that was the case here," the university statement read. "The University condemns discrimination and discriminatory harassment and all violations are handled through the Student Conduct process."
An open town hall was held Friday afternoon to discuss the incident with the student body.
Student body president Devontae Torriente told BuzzFeed News this issue has been "very difficult" to face as both a black student and a student leader "who is now in a position to devise solutions."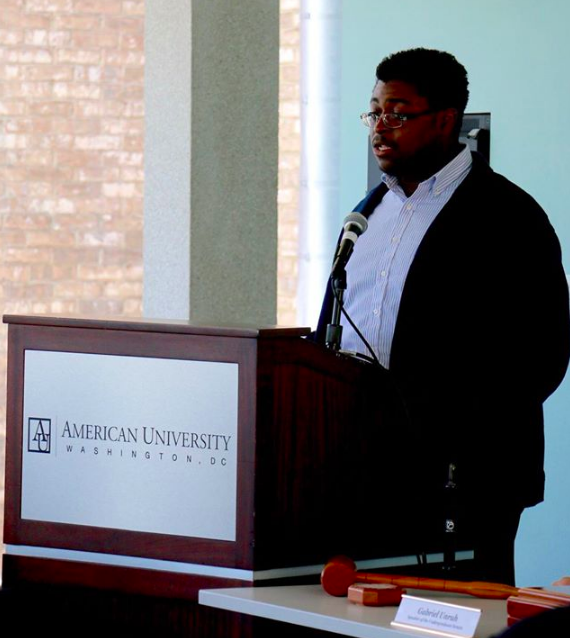 Both Sargeant and Bell called the town hall "not enough," and expressed concern that an alert text was not sent out to the student body — as the school often does in the case of emergencies — following the dorm attacks.
They also noted that while the perpetrators were banned from the dorm they attacked, their own dorm is connected to that dorm, so they can still easily get inside.
Bell said she's "sick and tired of having to do this fight."
"I called my grandma up, and she said she went through the same thing, 40, 50-plus years ago," Bell said. "We shouldn't have to go through these kind of things in 2016."
The Black Student Alliance will be holding a protest on campus Monday, with the goal of getting the perpetrators suspended.