Michael B. Jordan Lost A Bet To Lupita Nyong'o And Now He Has To Do A Push-Up Whenever She Says So
"She's brutal. Never bet with her ever," Jordan said after Nyong'o demanded a push-up at New York Fashion Week.
Black Panther had a record-breaking opening weekend at the box office this weekend, and everyone's been going absolutely nuts for the newest Marvel movie.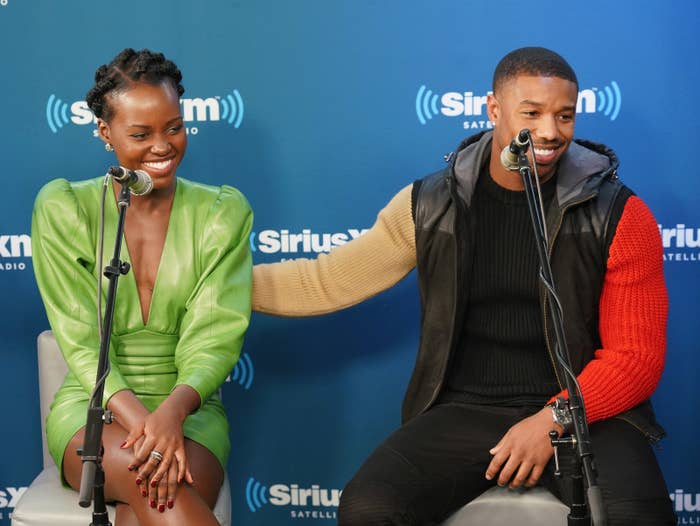 Fans have also been shipping the heck out of costars Michael B. Jordan and Lupita Nyong'o.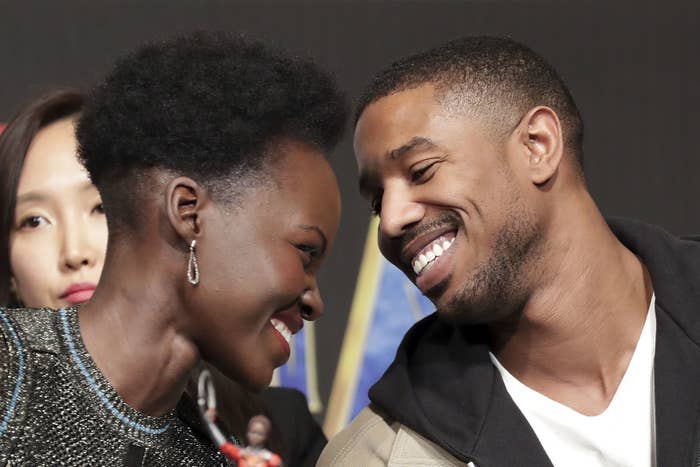 I mean, how could you not? 😍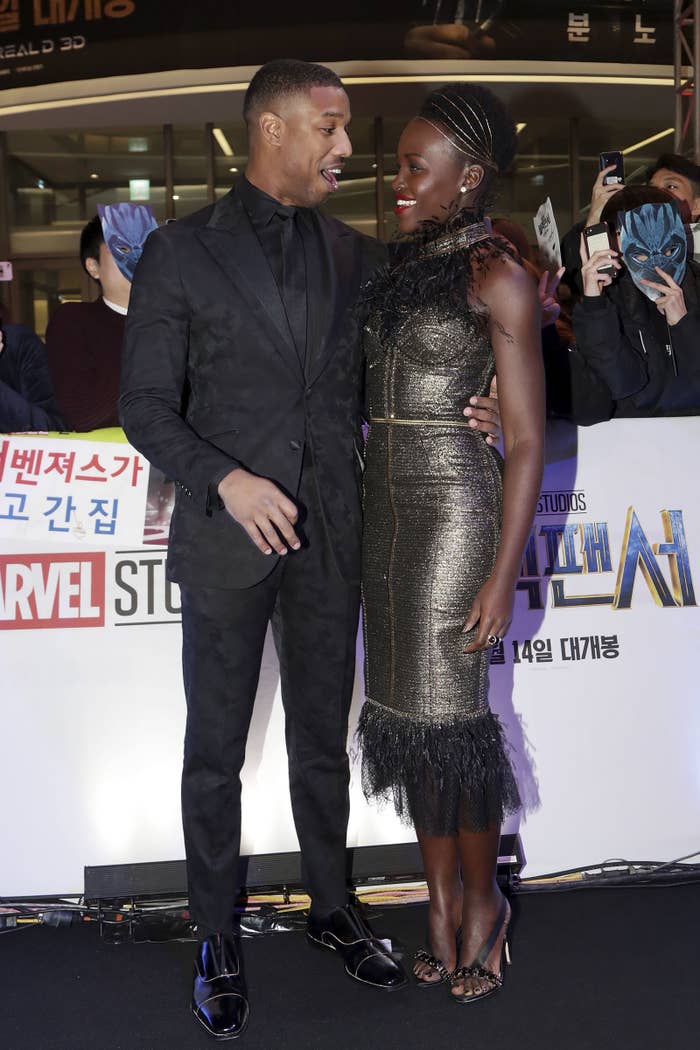 Well, now it appears that Jordan lost an unexplained bet to Nyong'o — and, as a result, has to do a push-up whenever she tells him to.
And, backstage at The View on Monday, she also demanded a push-up.
People are now 3000% convinced the two need to date.
And really, everyone's just extremely thirsty.
May this bet (and the two costars' undeniable shippability) go on forever!