Black Panther had a record-breaking opening weekend at the box office this weekend, and everyone's been going absolutely nuts for the newest Marvel movie.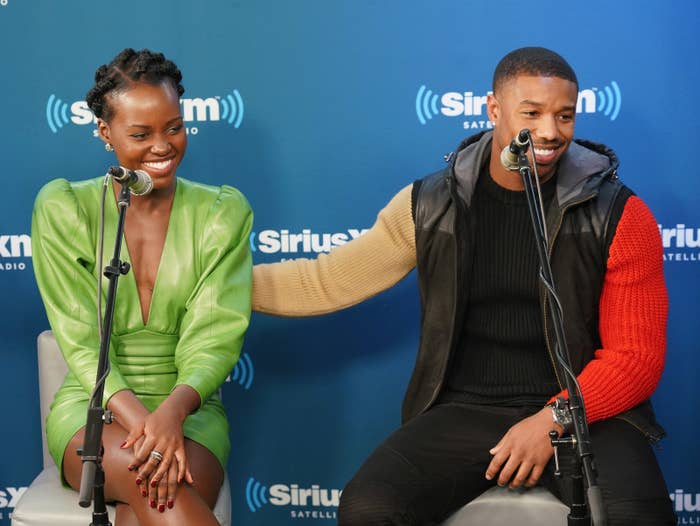 I mean, how could you not? 😍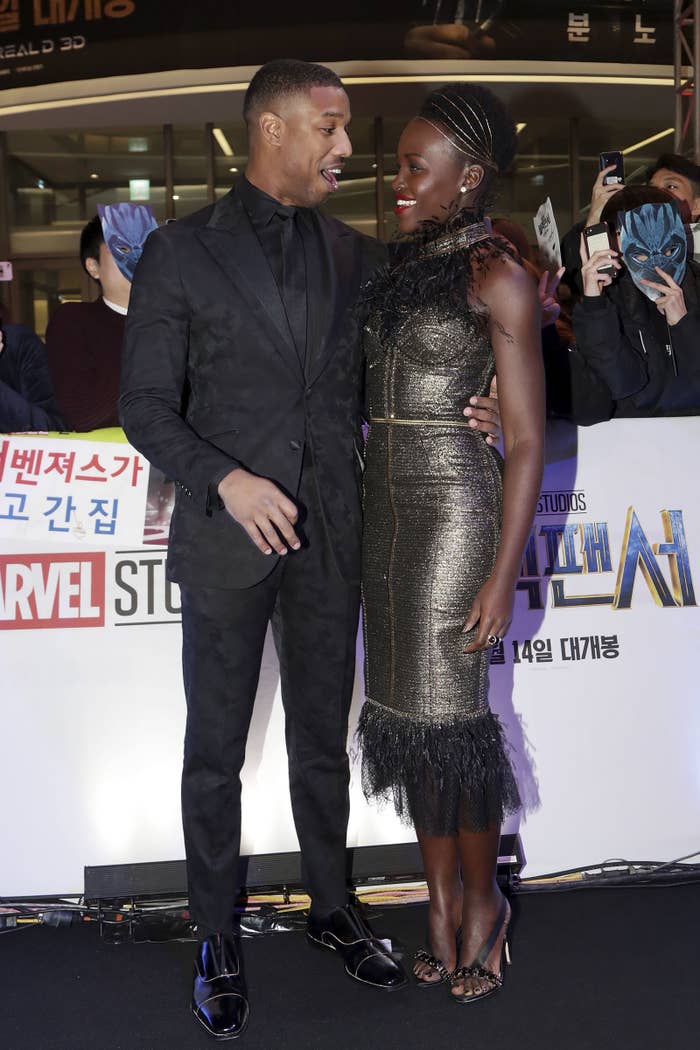 Well, now it appears that Jordan lost an unexplained bet to Nyong'o — and, as a result, has to do a push-up whenever she tells him to.
People are now 3000% convinced the two need to date.
And really, everyone's just extremely thirsty.
May this bet (and the two costars' undeniable shippability) go on forever!