But there's one newcomer that's got people reeeally psyched.
People are celebrating the arrival of their soul emoji.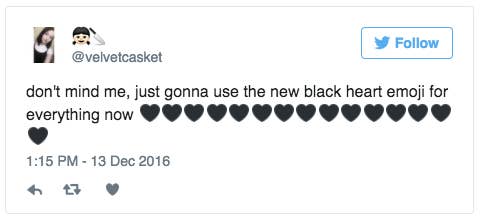 At last, an emoji for anyone who is dead inside.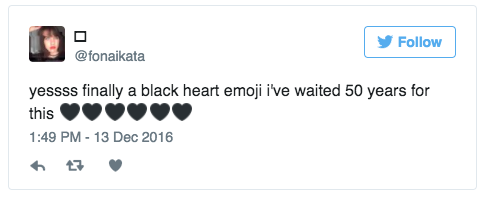 Others think it's the perfect way to cap off the dark AF year that was 2016.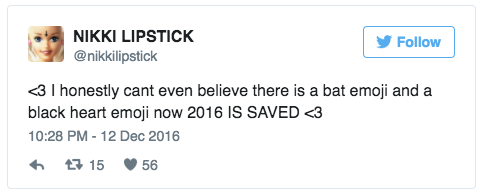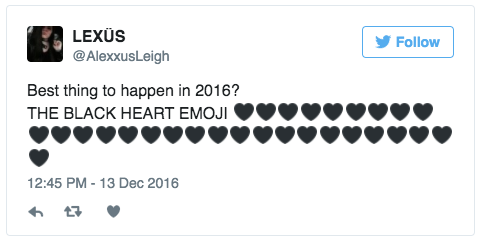 Welcome, black heart emoji. We needed you.