Ted Cruz tweeted an attack against his opponent, Beto O'Rourke, during their debate Friday that people called a self-own for the history books.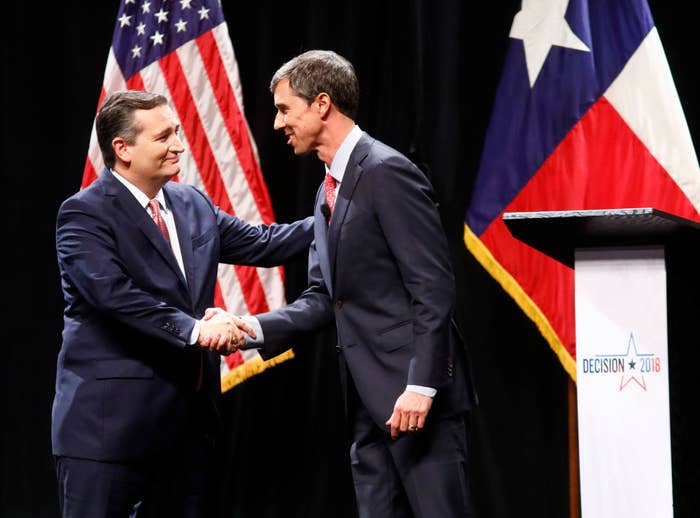 "How can it be, in this day and age, in this very year, in this community, that a young man — African American, in his own apartment — is shot and killed by a police officer?" O'Rourke asked a crowd of supporters at the Good Street Baptist Church in Dallas earlier this month.
"And when we all want justice and the facts and the information to make an informed decision, what is released to the public?" O'Rourke asked. "That he had a small amount of marijuana in his kitchen. How can that be just in this country?"
"How can we continue to lose the lives of unarmed black men in the United States of America at the hands of white police officers? That is not justice. That is not us. That can and that must change," O'Rourke said to the cheering crowd, many whom had risen to their feet in a standing ovation.
The tweet...backfired.
Many people quickly called it out as racist.
"Love to own my opponent by posting video of them getting uproarious applause for opposing extrajudicial killings of black men by white cops," one person said.
Many joked that it read as a campaign ad for O'Rourke.
And some said it inspired them to donate or campaign for O'Rourke.
"Just wait until he posts videos of Beto saving clubbed baby seals while reciting the Bill of Rights," one person said. "That'll show 'em."
Cruz and O'Rourke's campaigns did not immediately respond to request for comment.