A German soccer team took a knee before their game on Saturday in a show of solidarity with NFL players in the US who've been kneeling during the national anthem to protest racial injustice.
At Hertha Berlin's game on Saturday, both the team and the coaching staff kneeled.
"Hertha BSC stands for tolerance and responsibility! For a tolerant Berlin and an open-minded world, now and forevermore!" the team wrote on Twitter.
The team did not kneel during the German national anthem, as some reports said. The German national anthem is not traditionally played at German sporting events.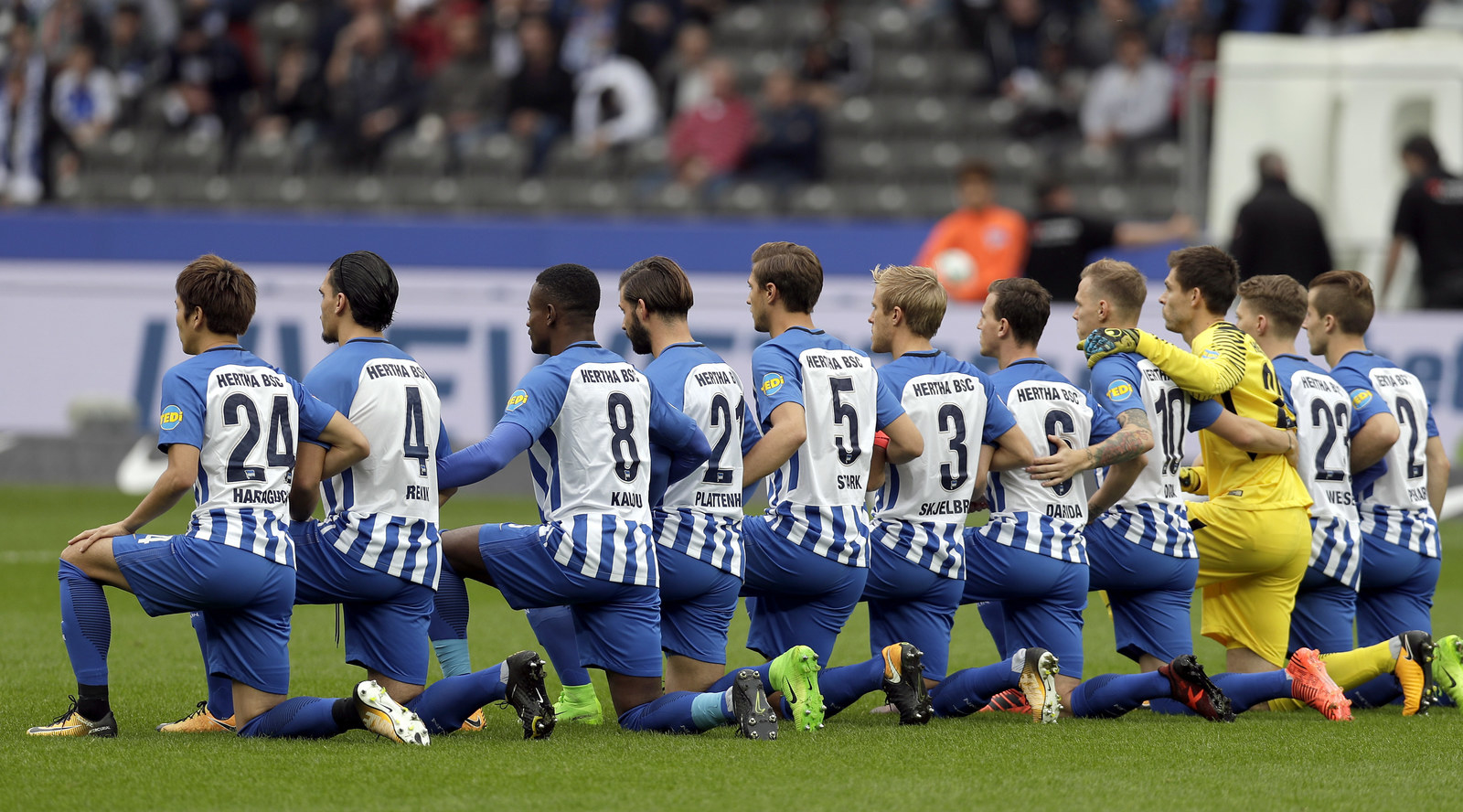 Many people online praised Hertha Berlin for joining the protest.
"It's spreading," one person remarked.
Though, some people criticized the team.
Still, many noted how significant the gesture was from Germany.
"Love that this movement is spreading," one person said. "However, it's important not to forget why it began — racial injustice and police brutality."