Barnard Staff Received "Viciously Racist" Robocalls From A White Supremacist Group Following A Student's Killing
"The contents of this message, related to Tess Majors' recent death, are abhorrent and viciously racist," a statement from Columbia University said.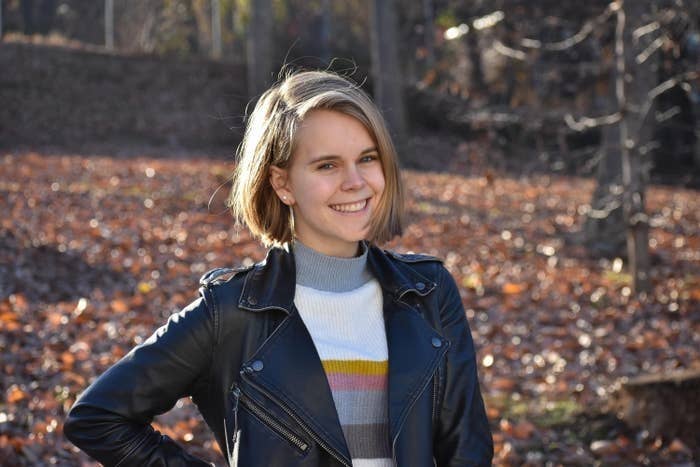 Weeks after 18-year-old Barnard College student Tessa Majors was stabbed to death in a Manhattan park, faculty and staff are being targeted with "viciously racist" robocalls from a white supremacist group.
According to a statement from Columbia University, the calls were received by a large number of Barnard faculty and staff and a smaller number of Columbia staff.

Details of the message or the group it came from were not disclosed by either school.
"The contents of this message, related to Tess Majors' recent death, are abhorrent and viciously racist," the statement said.
The school said it is "actively looking into this" with the New York Police Department and is also working to block the calls.

The NYPD Racial and Ethnically Motivated Extremism unit is aware of the incident and looking into it, a police spokesperson told BuzzFeed News.
"There is no place for hate or intolerance in New York City, or anywhere," the NYPD spokesperson added.
Mayor Bill de Blasio condemned the robocalls Thursday on Twitter.
"White supremacists are morally bankrupt and these robocalls in the wake of an unspeakable tragedy are disgusting," de Blasio said. "The Barnard and Columbia community rejects hate — and so does New York City."
Majors, a first-year student, was killed the evening of Dec. 11 as she walked through Morningside Park near the Barnard and Columbia campuses.

An unknown number of perpetrators approached Majors in an attempt to rob her when one of the alleged assailants pulled out a knife and stabbed her several times, police said.
Majors staggered to the street, where a security guard saw her and called 911. She was transported to a local hospital where she was pronounced dead.
A 13-year-old boy was arrested earlier this month in connection to the stabbing. While NYPD officials have said the investigation is ongoing, no other arrests have been made.