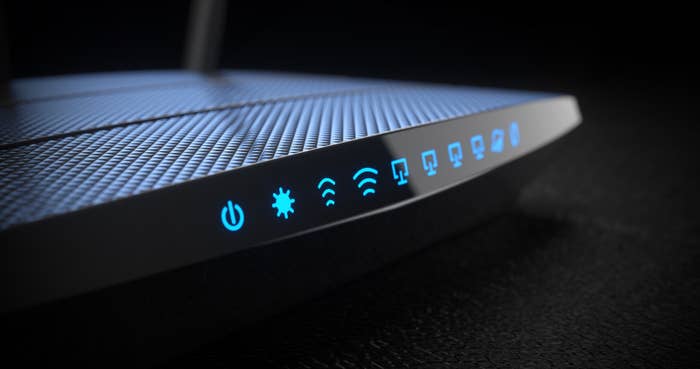 A 17-year-old burglar broke into a home and woke up the owners to ask for their Wi-Fi password, police said.
The break-in occurred just after midnight last Sunday in Palo Alto, California.
According to police, the couple in their sixties who owned the home "had been asleep in their bedroom when they were awakened by the unknown suspect speaking to them and asking to use their WiFi network."
The male homeowner confronted the suspect, getting out of bed and pushing him down the hall and out the front door, police said.
He then called the police, who arrested the suspect for prowling, residential burglary, and providing false information to an officer about his identity.
There were no injuries, and the motive for the break-in is not currently known, police said.
The homeowners reportedly told police two knives were missing from a kitchen drawer, but police said they did not find any weapons on the suspect when he was arrested.
The suspect, whose identity has not been released because he is a minor, was brought to Santa Clara County Juvenile Hall.
This had apparently been the second time in the same night that the suspect tried to get some Wi-Fi.
Shortly before midnight, a woman in her twenties spotted the suspect in the side yard outside her bedroom window "and motioning that he wanted to talk to her," police said.
The woman and a man in his late teens who live in the home confronted the suspect, who allegedly "asked to use their WiFi network because he was out of data."
The two did not notify the police until the following day, when the man realized his bike was missing from the backyard.
Surveillance footage showed the suspect stealing the man's bike, which police then found near where the suspect had been arrested.