Students at Alabama's Auburn University are speaking out after white nationalist leader Richard Spencer announced an upcoming speech on campus, where a "White Student Union" has also been distributing materials. University officials canceled the event on Friday, but Spencer said he would come anyway.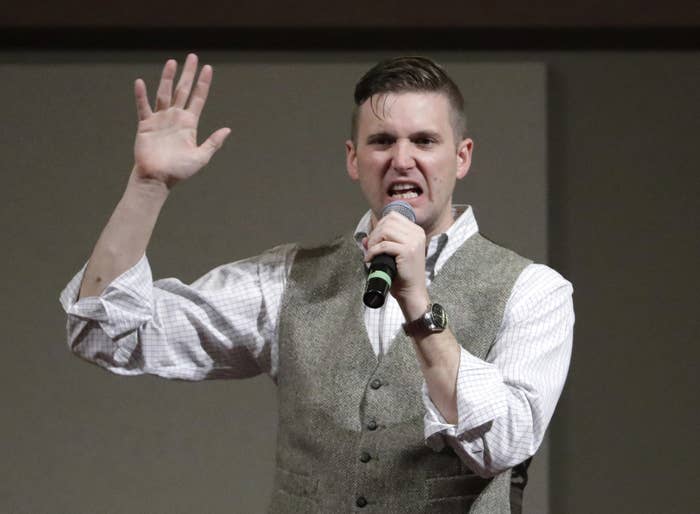 The school released a statement on Friday, announcing Spencer's speech had been canceled due to "legitimate concerns and credible evidence that it will jeopardize the safety of students, faculty, staff, and visitors."
However, Spencer told BuzzFeed News he would defy the university's decision and speak at Auburn on Tuesday anyway.
"Auburn made a stupid decision," he said. "I think they might have genuinely believed that I would back down and just go away. They could've done cursory research about me and realized that I'd never do that. This is going to be much more problematic and difficult for them."
"I will be on the Auburn University campus at 7 PM on Tuesday, April 18th," he vowed. "And I will hold a speech."
The initial announcement of Spencer's speech came on the heels of the forming of an "Auburn White Student Union," which covered the campus in anti-Semitic flyers late last week, right before Passover.
The group — which is unofficial and not sanctioned by the university — calls itself "Whites of the Alt-Right Empowering Auburn Gentiles for Liberation and Enlightenment," an acronym for "War Eagle," the school motto.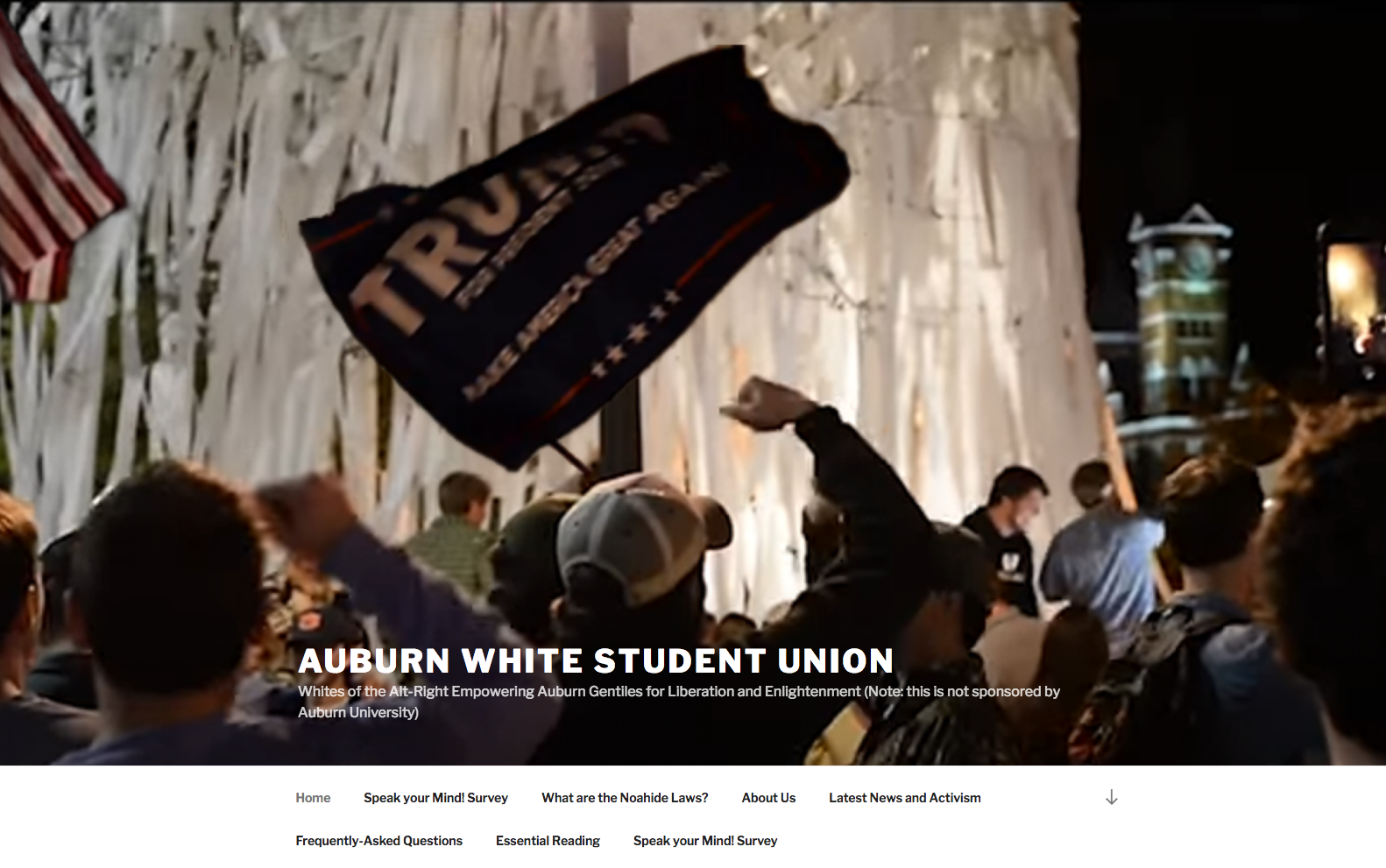 "This group isn't an Auburn student organization, and we find the views expressed in their materials reprehensible and unrepresentative of those of the university," university officials told The Plainsman.
Mike Clardy, assistant vice president of university communications, told The Plainsman that Auburn would investigate the possibility of trademark violations.
Brooks, of the SPLC, said they do not know who the group's members are — or even if it is actually a group.
"It could be an individual, a couple of individuals, who have picked up on the White Nationalist movement that's taking place on college campuses today," she said.
Despite a New York address that is listed, the website was created in Florida, Bobby Woodard, vice president for student affairs and associate provost, told students on Tuesday.
On Tuesday, student groups including the Auburn campus chapter of the SPLC and Hillel held a town hall with university administrators, including its chief diversity officer.
It was at this town hall that an administrator announced that Richard Spencer would speak on campus the following week, leaving students "even more incensed."
Brooks said she understands why the university initially allowed Spencer to speak, but wishes they'd do more to condemn his views and educate students so they're not indoctrinated.
"The administration should be able to put it to the students and say, 'Of course you're free to go, but...don't become susceptible to their lies,'" she said. "This is not a neutral group. They have a specific agenda."
She also sees a larger issue of white nationalist groups actively trying to recruit college students.
"Are college administrators across the country just going to lay back and let them do it?" she said. "I mean, what is the responsibility of the administrators? Yes, they have a responsibility to let him speak, but they need to speak up as well."
Students and alumni of the Alabama college strongly denounced the initial announcement of Spencer's speech.
Though many non-student white nationalists and others said they would attend, or encouraged others to attend.
Auburn SPLC and other student groups planned to come together during Spencer's speech to hold a separate event on the other side of campus.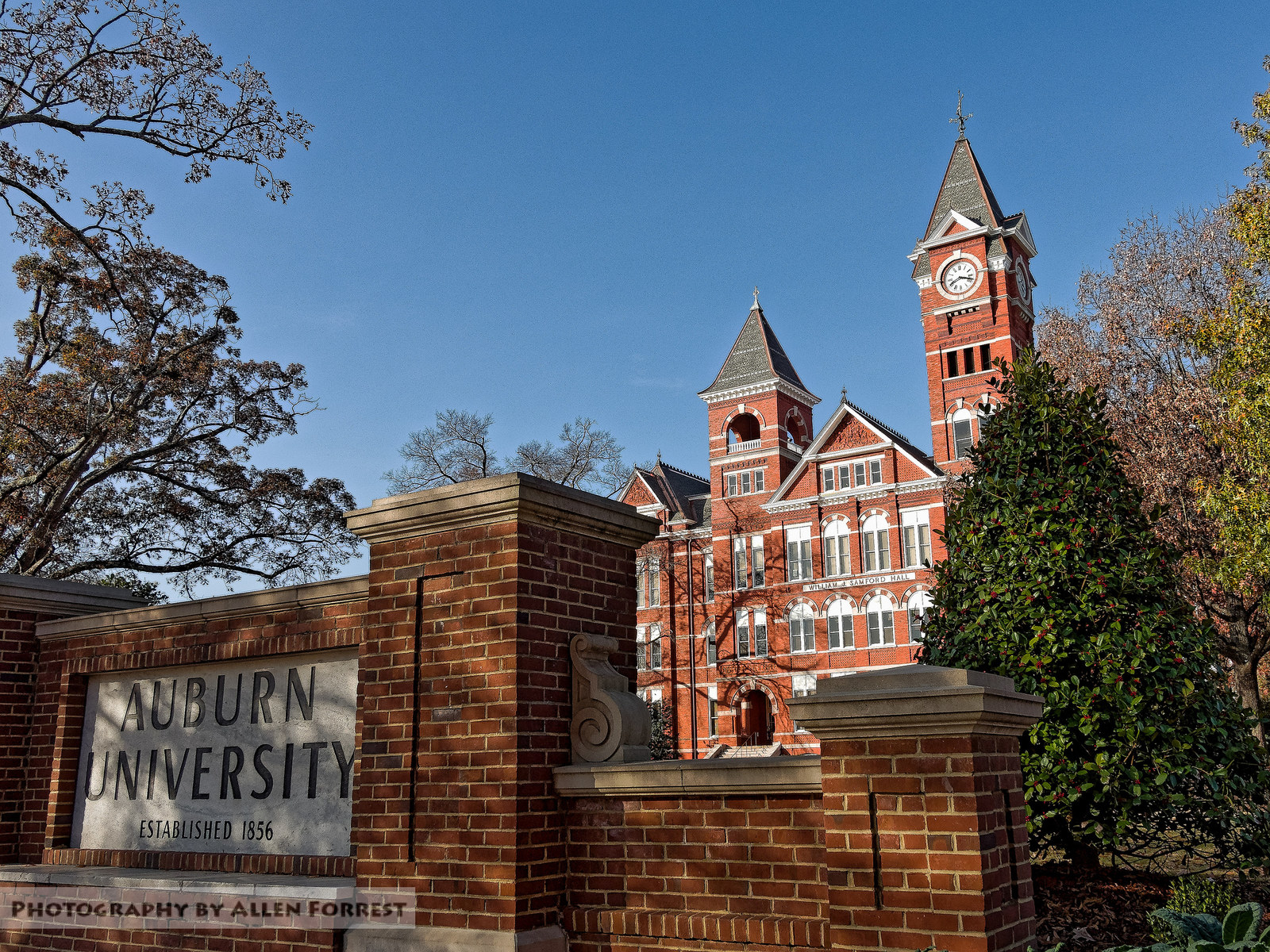 Lily Buder, the president of Auburn Hillel, told BuzzFeed News she's "heartbroken" over the anti-Semitic events.
"We're in disbelief, honestly," she said. "That's not what the community here stands for."
Buder thinks the timing of the flyers and speech were specifically intended to stoke fear around a major Jewish holiday.
"I'm fine with people's differences in opinions," Buder said. "But it's the fact that Richard Spencer thinks if you are non-white and non-Christian, you are less than him, and you don't deserve the same rights and liberties that he does."
And Jews aren't the only community that's been targeted, she said — especially since the election.
"The word 'Arab' with devil eyes was spray painted on an apartment complex next to campus. It was large — maybe five by seven feet, and it was red, aggressive and violent. They still don't know who was behind it," she said.
In spite of the recent events, Auburn Hillel still came together for a Passover Seder on Wednesday. It's expected to be one of their biggest ones ever.
"Despite the recent occurrences, we're here to stay," Buder said. "We're part of the Auburn family. We're not going to hide, we're not going to bow down to the hate that they're spreading, because we have every right to be here, and we have every right to be proud."
UPDATE
This post has been updated to reflect that Spencer's speech has been canceled.