This is Adriana Burkhart, 19, with two of her dogs: a 10-year-old golden retriever named Hank, and a 2-year-old mutt named Bella.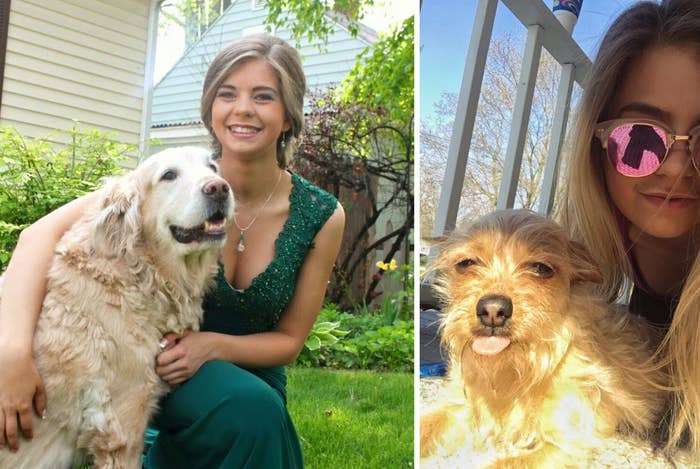 As you may have noticed, Bella is a wee bit smaller than Hank — but she figured out a trick to make up for it.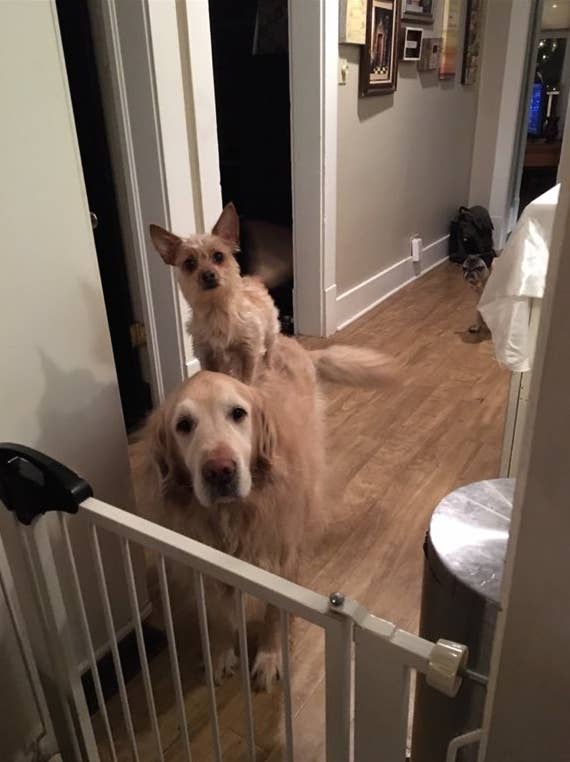 "I heard Hank walking around the living room, and I looked up, and Bella was just laying on him going from room to room," said Burkhart.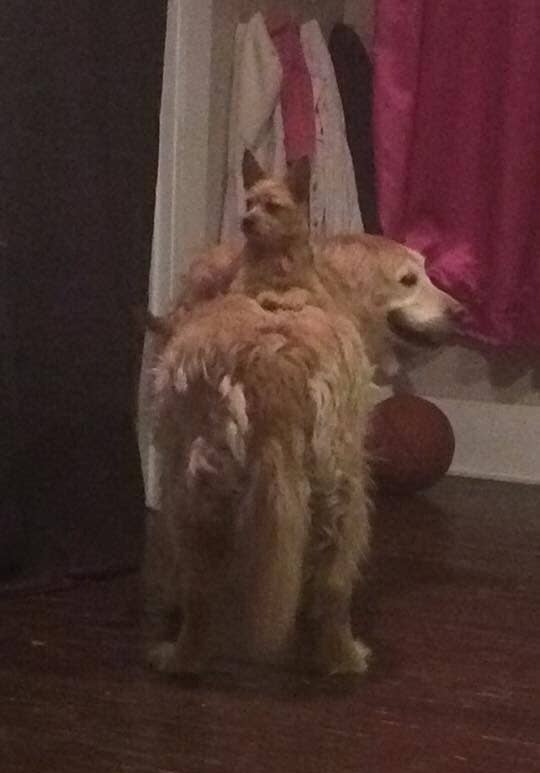 That trick especially comes in handy when Bella begs for food (aka often).
People are in love with Bella and Hank's adorable pupper friendship.
And people are relating hard to the two dogs.
Dog friends forever! ♥️