CNN has pulled episodes of Parts Unknown that featured Asia Argento from its streaming service following allegations that she sexually assaulted actor Jimmy Bennett when he was a teenager.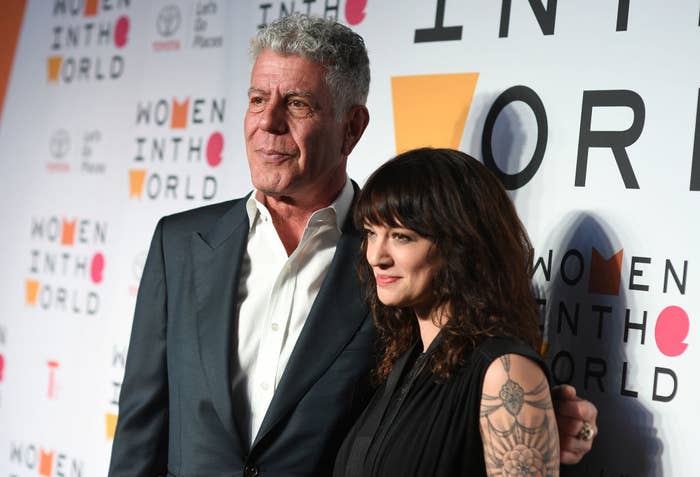 Argento, who was dating Anthony Bourdain at the time of his death, appeared in two episodes of the show, which took place in Rome and Southern Italy, and she directed another episode in Hong Kong.
Argento and Bourdain first met on Parts Unknown while filming the Rome episode in Season 8.
In the "Hong Kong" episode in Season 11, which Argento directed, Bourdain gave a nod to their romance.
"To fall in love with Asia is one thing. To fall in love in Asia is another. Both have happened to me," he said.
All three episodes are no longer available on CNN Go, the company's streaming service, and a CNN spokesperson confirmed to BuzzFeed News they were removed due to the allegations against Argento.
"In light of the recent news reports about Asia Argento, CNN will discontinue airing past episodes of Parts Unknown that included her, until further notice," the spokesperson said.
Last month, the New York Times reported that Argento paid actor Jimmy Bennett $380,000 after he accused her of sexually assaulting him when he was 17 and she was 37.
In a statement, Argento denied ever having "any sexual relationship" with Bennett, but did acknowledge the payment, saying Bennett had had "severe economic problems" and "made an exorbitant request of money from me."
Argento also claimed Bourdain "personally undertook to help Bennett economically" because he was "afraid of the possible negative publicity that such a person, whom he considered dangerous, could have brought upon us."
Argento has been a major voice in the #MeToo movement after she accused Harvey Weinstein of raping her at the Cannes Film Festival in 1997.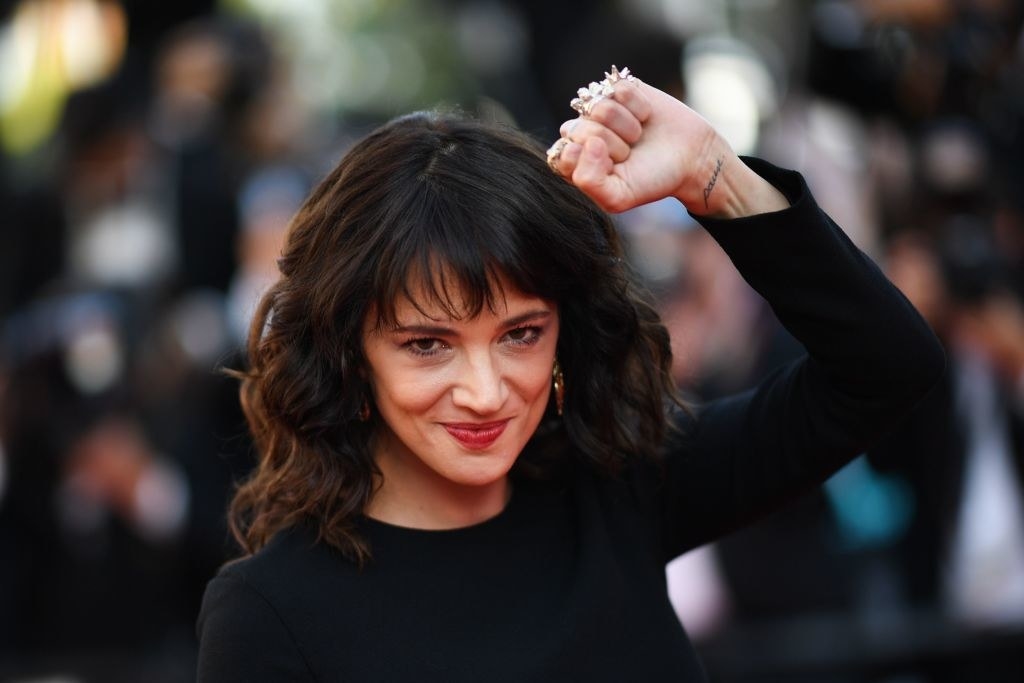 Following the allegations against Argento, #MeToo founder Tarana Burke applauded the "brave young men" who were coming forward with their own accusations.
"Sexual violence is about power and privilege," Burke tweeted. "That doesn't change if the perpetrator is your favorite actress, activist or professor of any gender. And we won't shift the culture unless we get serious about shifting these false narratives.
"People will use these recent news stories to try and discredit this movement — don't let that happen," Burke continued. "This is what Movement is about. It's not a spectator sport. It is people generated. We get to say 'this is/isn't what this movement is about!'"
CORRECTION
The "Buenos Aires" episode of Parts Unknown appears in season seven on CNN Go. An earlier version of this story misstated that it had been removed from season eight on the streaming service.