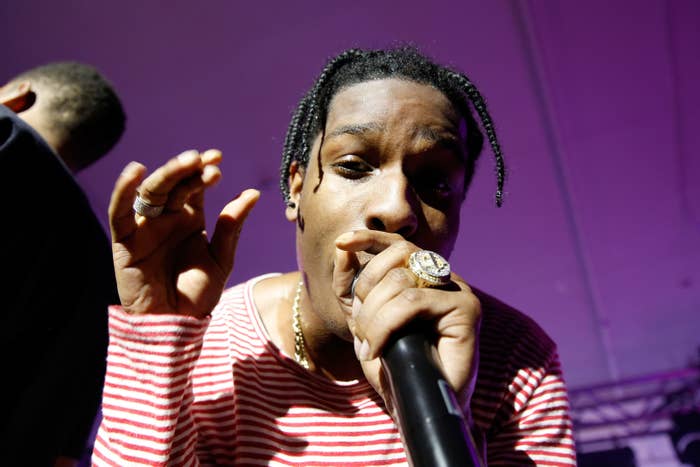 A$AP Rocky told a Swedish courtroom on Thursday that he acted in self-defense after trying to defuse a "scary" situation that turned into a brawl that landed him in prison nearly a month ago.
Rocky, whose real name is Rakim Mayers, has pleaded not guilty to assault charges for the June 30 fight and could face up to two years in a Swedish jail if convicted, the Associated Press has reported.

The altercation allegedly ensued after two men began following Rocky after they claimed he broke a pair of their headphones, according to footage first obtained by TMZ. The rapper and his crew are seen in the video beating up a man, who has been identified as 19-year-old Mustafa Jafari, and tossing him across the ground.

According to reporters at the trial, the 30-year-old American rapper testified Thursday that he tried to talk his alleged harassers down.
"We pleaded and we begged and we said, 'Look man, we don't want to fight y'all. We don't want any more problems. We don't want to go to jail. We don't want to fight y'all. Please stop following us,'" Rocky said, according to NBC.
Rocky's team has previously said he acted in self-defense after a group of men followed and harassed him, with his lawyer telling CNN he is "very disappointed" that the prosecutor has "chosen to go with the other party's version" of what happened.

In court on Thursday, Rocky said his bodyguard first attempted to scare off the men and walked away, but they followed the rapper and his crew before starting the fight.
"There's a million things that we could have did, but we decided to walk away," Rocky said, according to the BBC.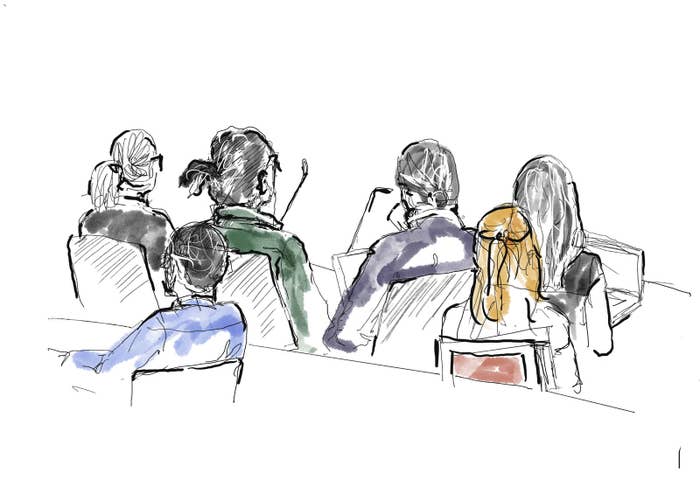 The rapper added that he felt threatened because the men were acting in a strange manner, and he believed they may have been on drugs.
"These guys were, you know, their behavior was very weird and we didn't know what to expect," he said. "It got a little scary for us. I couldn't help but assume that these guys were under the influence of some type of drugs."

Rocky admitted to punching Jafari in the fight, but denied accusations of hitting him with a glass bottle, saying he'd only briefly picked up the bottle before putting it down.
Jafari also spoke to the court, saying he did not know Rocky was a celebrity at the time of the altercation.
Still, Rocky said his life as a rapper may have colored his response during a tense moment, adding that he has been threatened at knifepoint and robbed at gunpoint in the past two years.
"My life is very, very unique and particular," Rocky said. "I don't know what to expect when being approached by strangers."
Since Rocky was arrested, many celebrities, including Kim Kardashian West, Justin Bieber, and Nicki Minaj, have called for him to be released. Even President Trump has gotten involved, urging the Swedish prime minister to "#FreeRocky," although there is no bail system in Sweden.
Trump ramped up his involvement on Thursday, sending Robert C. O'Brien — the president's special envoy for hostage affairs — to attend the trial.
"The president asked me to come here and support these American citizens," O'Brien told the New York Times. "I'll be here until they come home."