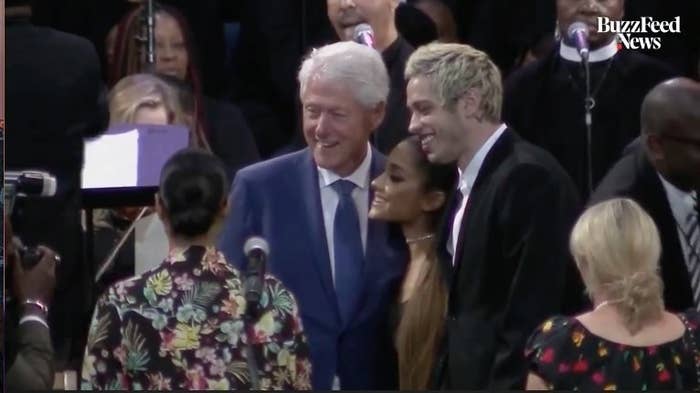 Ariana and Hillary clasped hands and talked to each other and stared into each other's eyes.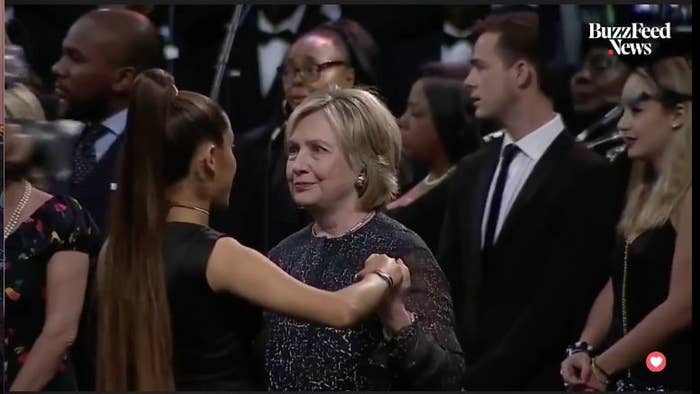 Here's video of their meeting:
Pete posed for a pic with Hillary, which is a big deal because...
...he has a TATTOO of her. Which they have talked about on Insta.
Here's how he looked after that meeting.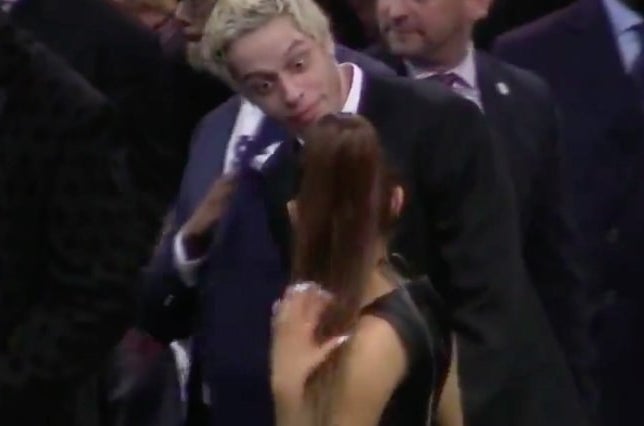 A lot of people truly cannot believe that Pete Davidson is at Aretha Franklin's funeral.
Like, imagine telling your 2017 self about this.
Some people think Hillary told Ariana she loves her and that she was proud of her after Manchester.
Other lip-readers had other guesses.