Students walked out of schools across the US on Wednesday to push for stricter gun laws and honor the 17 lives lost in Parkland, Florida, exactly one month prior.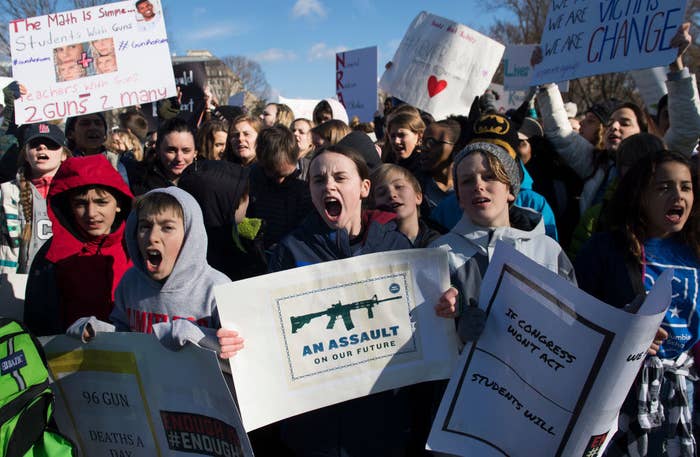 The protests took place at thousands of schools, with an estimated 1 million students participating, according to the Women's March, which helped to organize the events.
Many of the students brought along signs with powerful, poignant messages.
And because this movement is being led by teens, some of them brought memes.
Two high schoolers made SpongeBob meme signs, which they carried to the steps of the Capitol.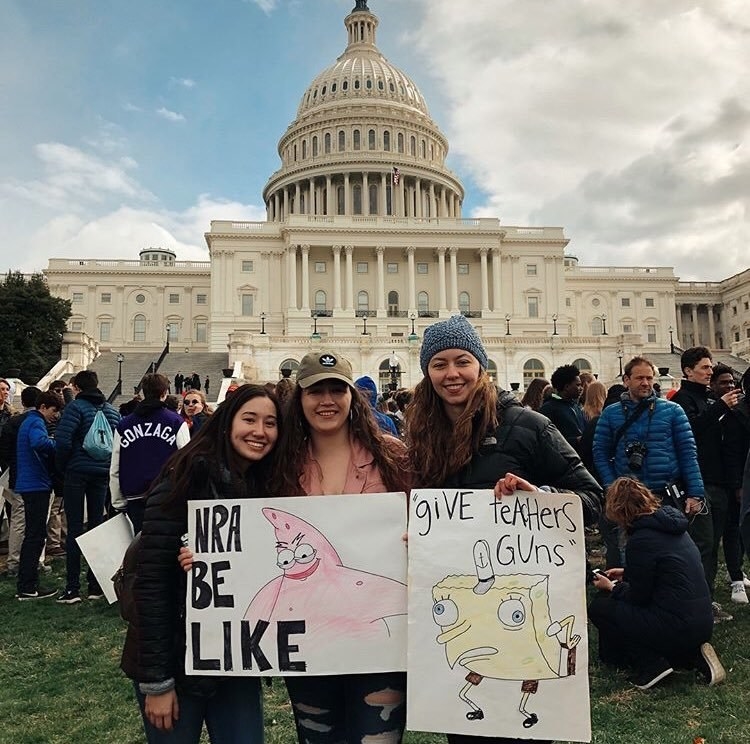 Katherine Galvin, 18, and Lexi Cochran, 17, from Bethesda, Maryland, made the signs featuring "Mocking SpongeBob" and "Evil Patrick" in art class.
Galvin told BuzzFeed News she thinks memes are a "great way to connect with the main people advocating for change: students."
"Issues of gun violence have affected too many of our lives," said Galvin. "And if I can make more people want to be involved in making a needed change, then I'm fine with doing it through a poster with a meme."
The teens' SpongeBob signs went ridiculously viral on Twitter. "This gonna be in a history textbook in 2043," one person tweeted.
And who knows, it could be!
Galvin knows some adults might be all get-off-my-lawn, old-man-yells-at-cloud about it. But she thinks the combination of memes and youth activism makes a sort of perfect, ironic sense.
"The irony of it is great, because people critical of our generation think we sit around looking online all day," she said. "But bringing those memes and jokes of our generation to the march, where change is created, really shows how great our generation is."
The kids really are all right.