Across the country on Wednesday, high schoolers took the AP English exam, a standardized test featuring multiple choice and essay questions — including one that many took as an opportunity to roast President Trump.

And, well, a lot of teens had the exact same idea for their essay.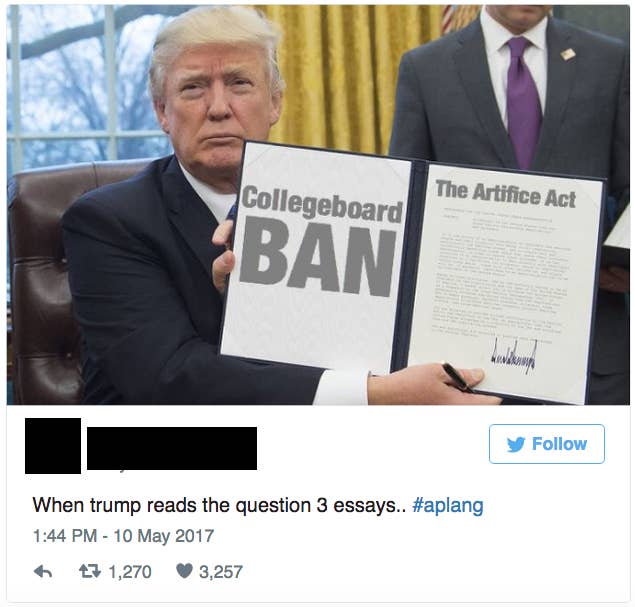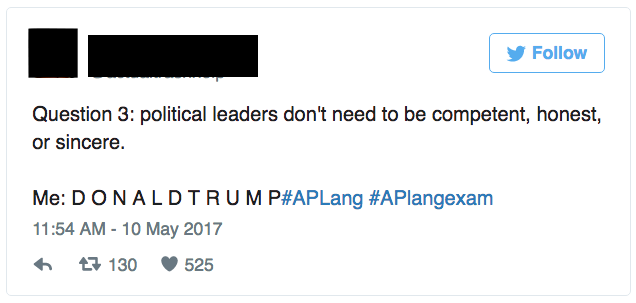 They came ready to roast.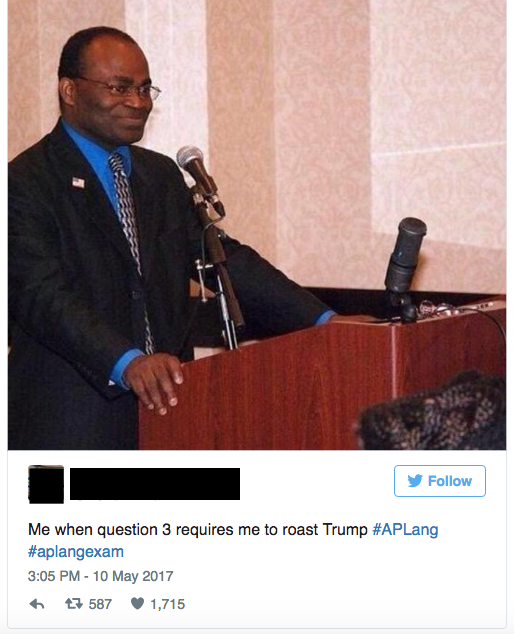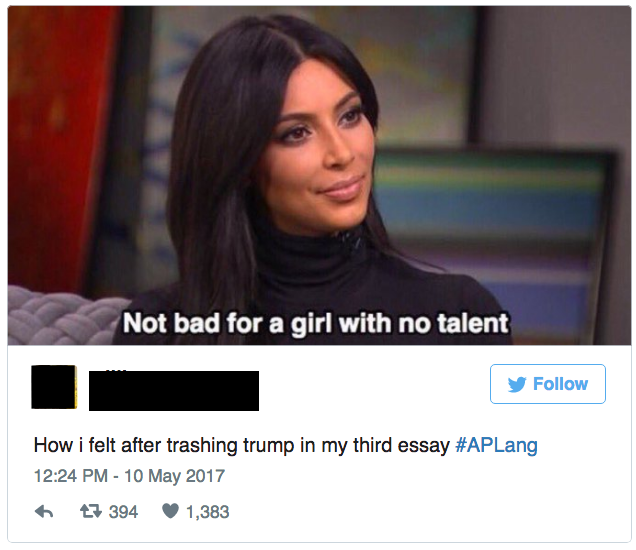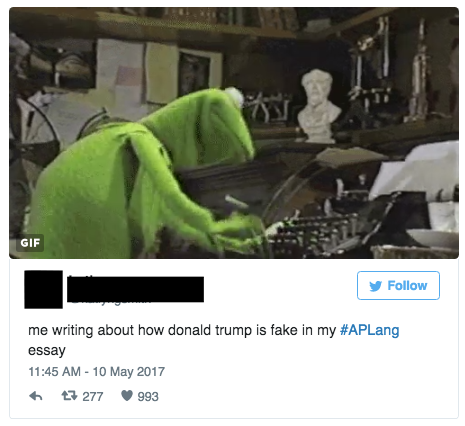 They really didn't hold back.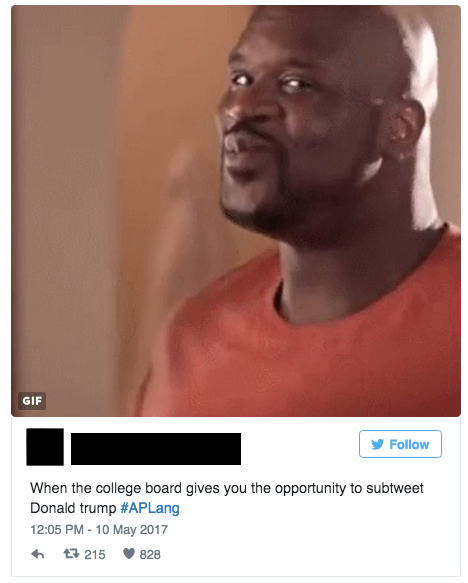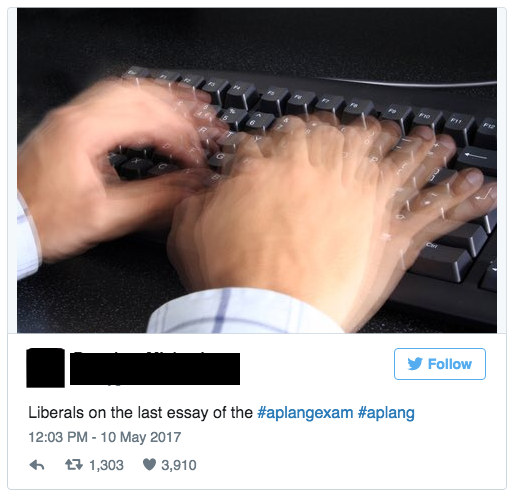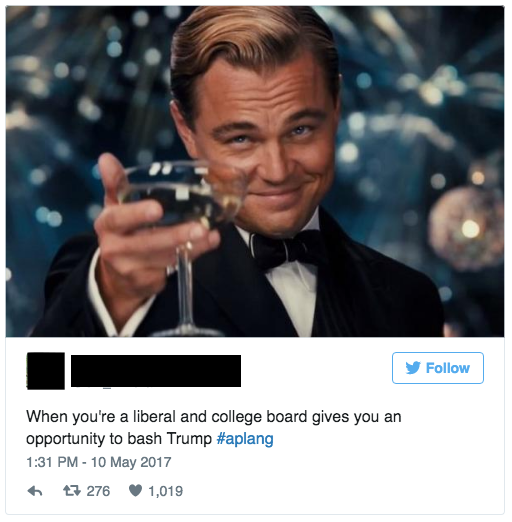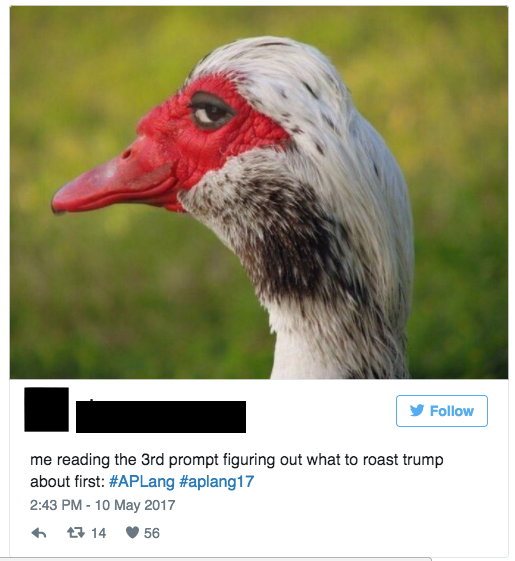 Naturally, the teens pondered how the commander in chief might feel about being such an inspiration to AP students.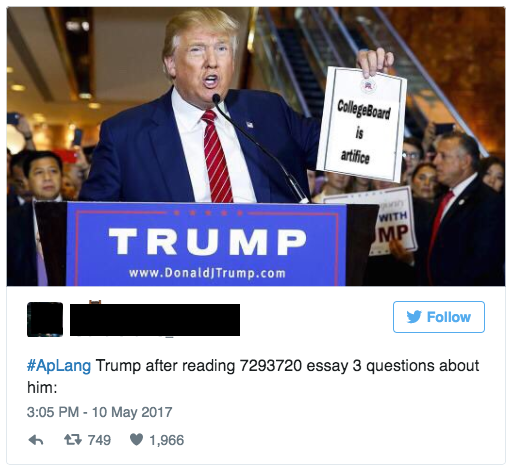 And now, some of them are wondering...what happens if the test graders turn out to be Trump supporters?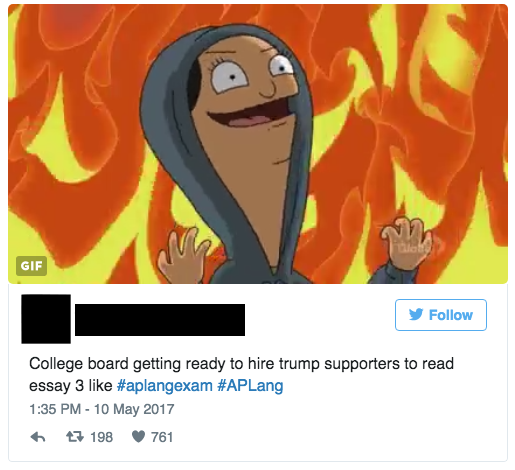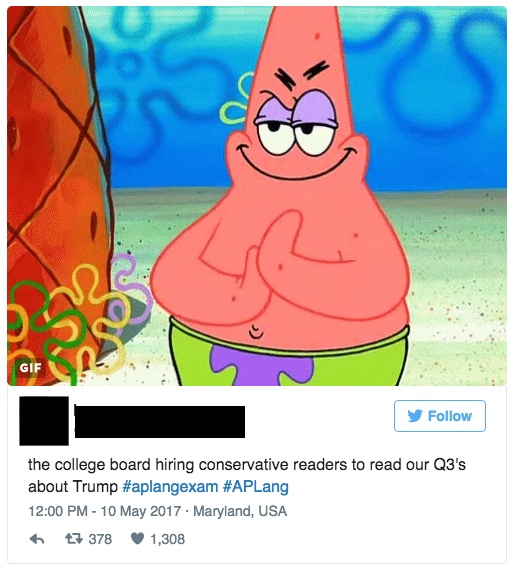 (Some people planned ahead and specifically avoided writing about Trump for that very reason.)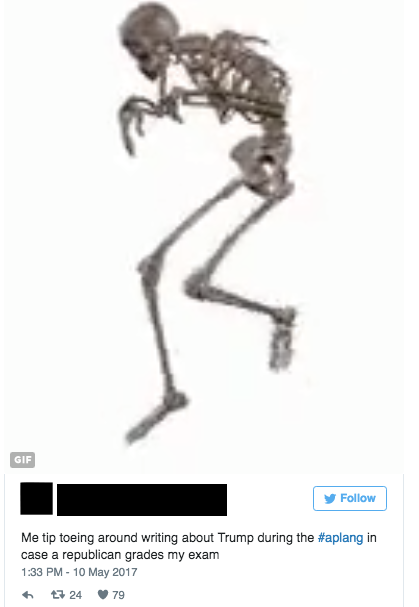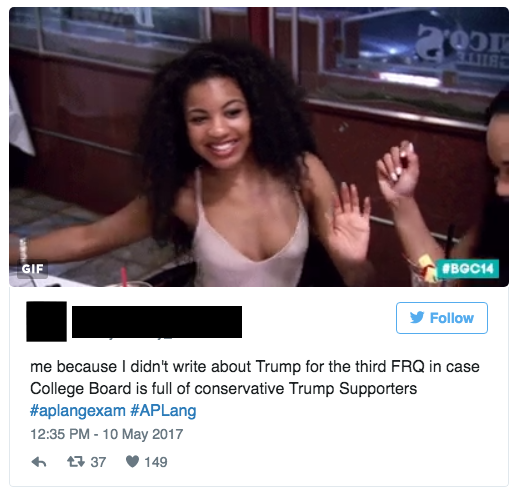 Good luck with those scores, AP students!