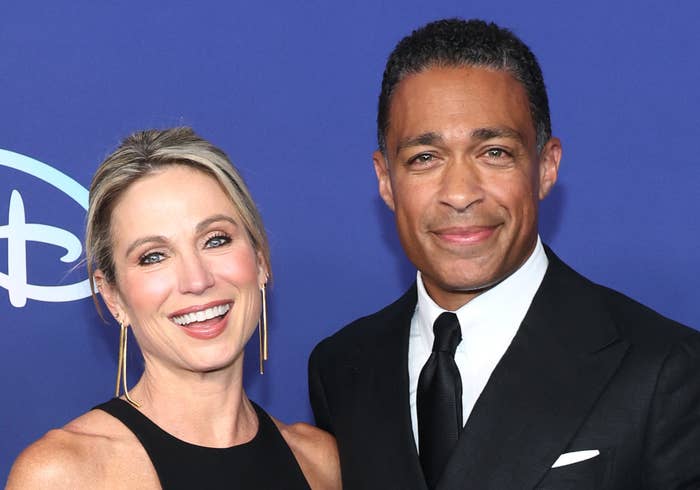 Amy Robach and T.J. Holmes, the GMA3 co-anchors who were revealed to be having an affair with each other, are out at ABC, the company announced Friday.
"After several productive conversations with Amy Robach and T.J. Holmes about different options, we all agreed it's best for everyone that they move on from ABC News," an ABC News spokesperson said in a statement. "We recognize their talent and commitment over the years and are thankful for their contributions."
Robach and Holmes were first reported to be romantically involved in November, when the Daily Mail published photos of them holding hands and vacationing in upstate New York together. The two — who were both still married to other people — became near-constant fixtures in the tabloids.
Days after their affair became public, Robach and Holmes were benched from the show pending an internal review, ABC News President Kim Godwin told staff in a memo, CNN reported.
Since then, their on-air future remained uncertain and widely speculated about. But on Friday, according to CNN, Robach and Holmes were said to be wrapping up negotiatons for their exit deals.
The news was first reported by Page Six, which said they would be paid out as part of the agreement. "They have not finished mediation — but, yes, that will be the conclusion," an unnamed source told Page Six.
A day earlier, sources told TMZ the mediation had been "extremely contentious," with one describing it as a "witch hunt" — a claim a source did not deny to CNN on Friday, saying there was "a lot of frustration on all sides that it could have been handled better."
BuzzFeed News has reached out to representatives for Robach and Holmes for comment.