The season of homecoming proposals, also known as "HoCoPros,"* is underway, and romance is in the air.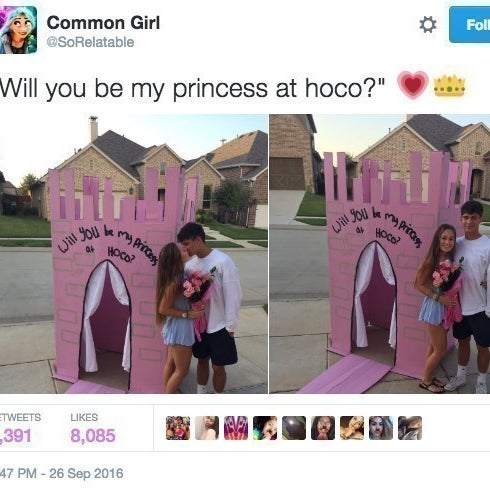 *(by me and two of my co-workers)
In case you are not familiar with the Teen Dating Ritual that is the "HoCoPro," it typically involves one teen asking another teen to accompany them to The Big Dance with the assistance of gifts, props, and a cleverly placed pun or two.
If the teen deems it a worthy proposal, they accept and announce it on social media.
But Joe LaRue, an 18-year-old in Dublin, Ohio, just wasn't feeling that ritual.
"My mom asked me if I was going to homecoming, and I was like, 'No, I can't find a date, so I'm just not going to go,'" LaRue told BuzzFeed News. "And she said, 'It would be kind of funny if you asked yourself.'"
The high school senior agreed, and he and his mom brainstormed proposal ideas for the next whole week. But none of them seemed perfect, he said.
Then one night, it hit him.
He was out getting his favorite food — fried chicken from Cane's — when he realized the solution was right at his greasy, chicken-y fingertips.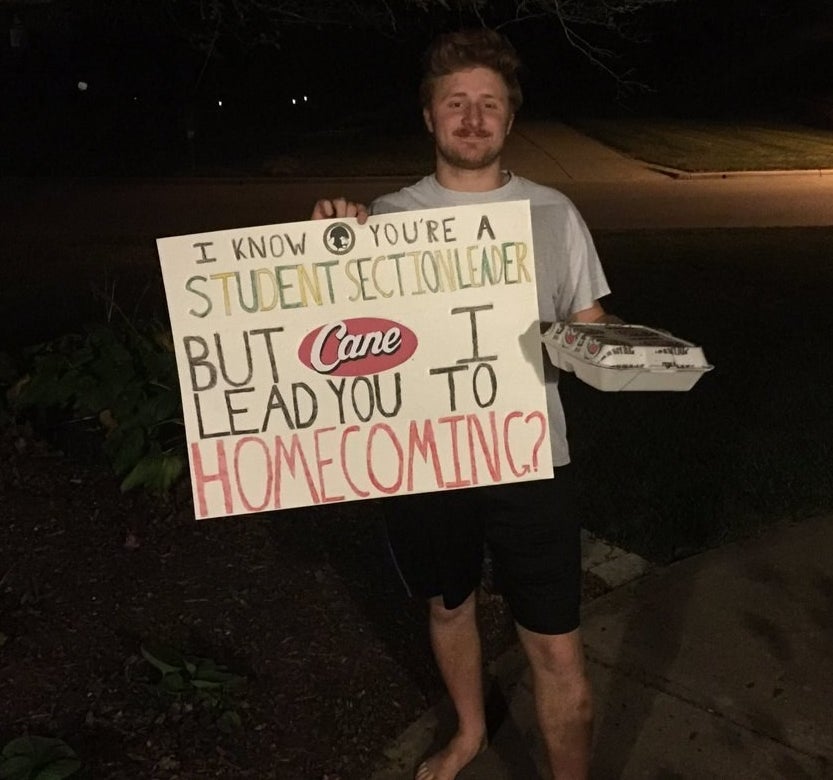 And, drumroll please...HE SAID YES.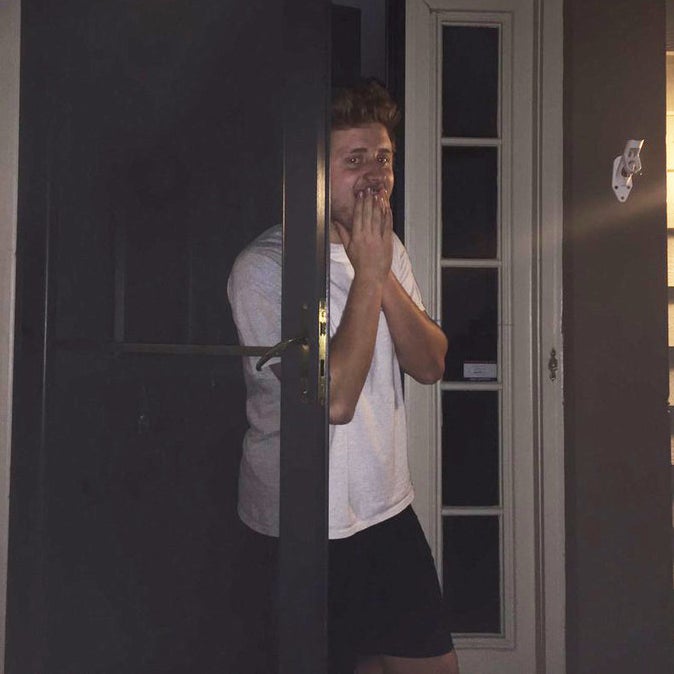 As per the norm, LaRue shared photos of the romantic moment on Twitter.
Basically everyone let out a collective "same."
And some sent their best wishes to the happy couple.
LaRue said he's looking forward to homecoming this Saturday, which he will be attending by himself.
"I'm not a huge fan of school dances, but it's senior year, so I decided to go for it," he said.
"You just gotta have fun with it, just enjoy it," he said. "High school goes by fast, so you have to take every opportunity."