While hiking with his owners Sunday, a very big, very fluffy dog got tired and had to be carried down the mountain trail by a rescue team in Evergreen, Colorado.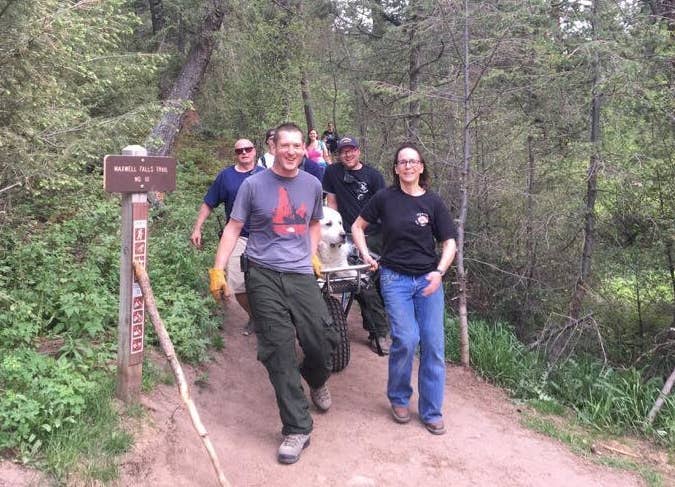 The dog, named Kato, is a 5-year-old, 120-pound Great Pyrenees, according to the Evergreen Fire Department.
Kato "was exhausted and most likely dehydrated" when the rescue team got the call about him, officials said.
"Good thing Kato's humans reached out for assistance as they were about 1 mile away from the trail head," the fire department said on Twitter.
Stacee Martin, a spokesperson for the fire department, told KUSA they carried Kato down the trail on a stretcher, just like they do with people who need assistance.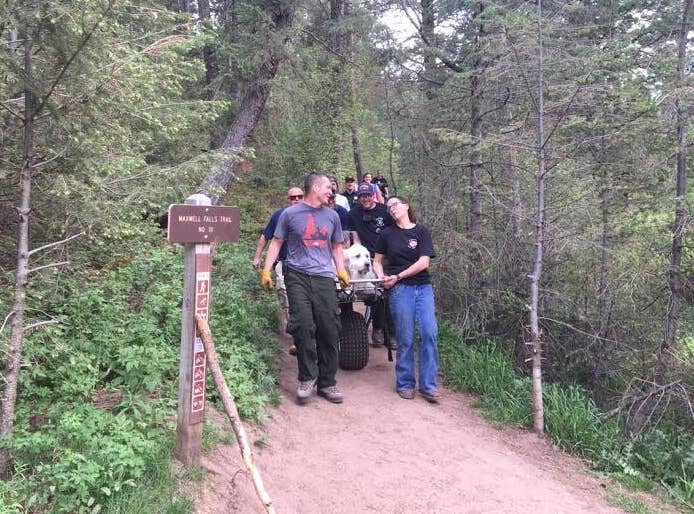 "He was alert, but he needed some help," Martin said. "When we got down to him, he gave us the same look that any other patient would've: 'Thank goodness you're here!'"
People are very proud of Kato.
And they're so glad he's okay.
Also, they really, REALLY want to pet him.
We are all Kato.