As more and more women come forward to allege they were sexually assaulted by Donald Trump, the candidate has doubled down on claims of a conspiracy to rig the election against him.
The violent rhetoric went a step further on Saturday when David A. Clarke Jr., a conservative Milwaukee sheriff, said it was "pitchforks and torches time."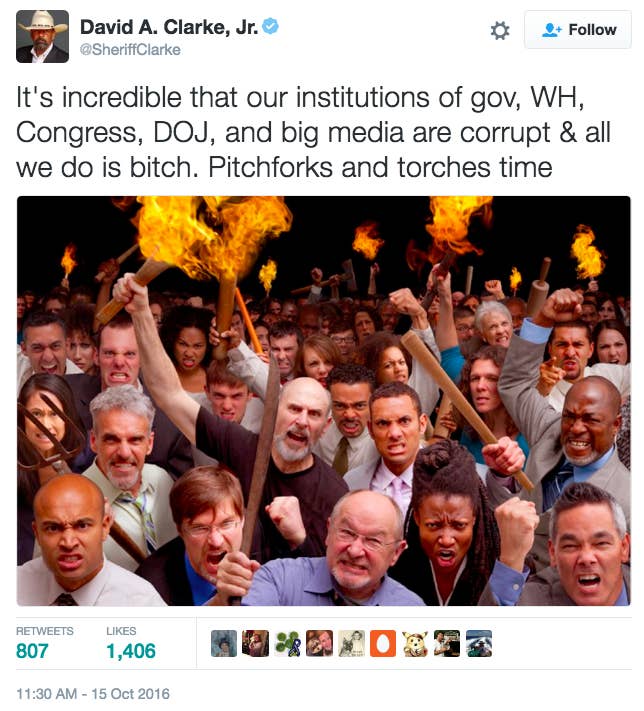 People were horrified at the sheriff's words, calling his statement "sedition" and saying it "[incited] mass violence."
And many pointed out the irony that Clarke vehemently opposes the Black Lives Matter movement, even calling one such protest "primitive" and "subhuman behavior."