A man has been filmed dragging a shark out of the ocean and taking a photo with it after the animal washed ashore in Florida, a local journalist reported on Saturday.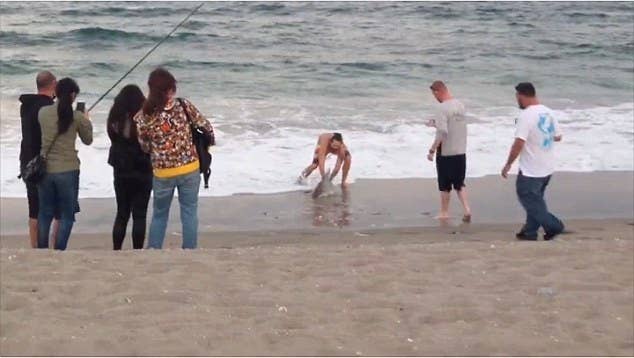 The video was reportedly taken in Palm Beach, where thousands of sharks have been migrating for the winter.
The man spent about a minute holding down the struggling shark and posing for photos.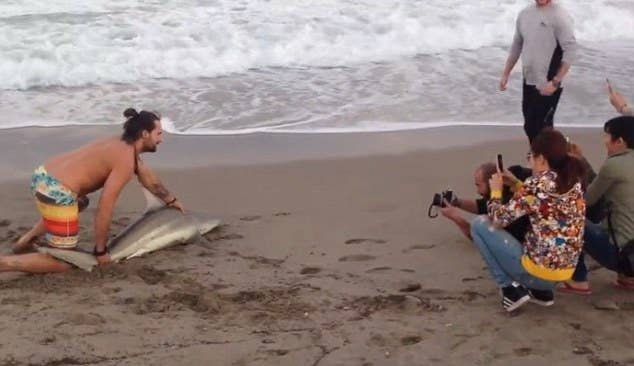 Including this one where he puffs out his chest.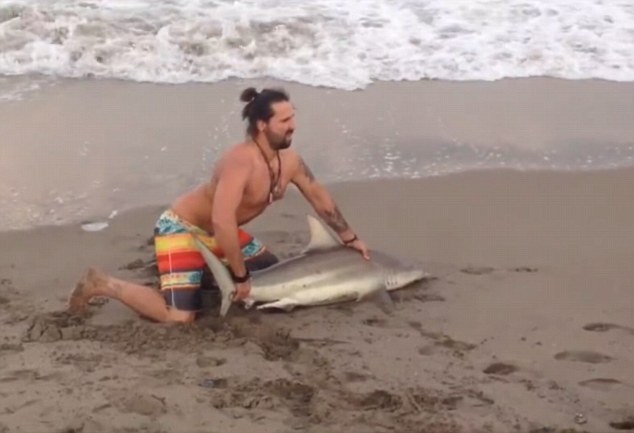 The shark was put farther into the ocean afterwards where "it did not resurface for several minutes," Walters reported.