A few weeks ago in mid-October, a rap track began circulating among the students of Spanish Fort High School in Spanish Fort, Alabama.
The song was recorded by a student at the school, and its lyrics contain verbal abuse and threats of violence against black people, Muslims, LGBT people, "and every other minority," as the student quite literally raps.
Littered with racial and anti-gay slurs, the student says that black people "should be "torment[ed]...with firehoses and the Ku Klux Klan," and that he hopes all LGBT people "get cancer."
He adds that he "hate[s] all races" and calls to "protect the white race by imposing the travel ban."
"Perhaps a mass genocide is the only answer," he raps.
The rap was recorded on Rapchat, an app that lets users record and publish their own tracks.
BuzzFeed News is not publishing the alleged student's name, as it could not be officially verified.
In a statement to BuzzFeed News, school superintendent Eddie Tyler said the rap was "vile and disgusting," and that administrators are trying to determine "what actions would be appropriate under the law."
Even so, Tyler pressed that the incident "genuinely has nothing to do with the school" because it did not happen on school property.
He would not disclose what disciplinary actions — if any — had been taken.
"[The family is] also trying to figure out how to deal publicly with what, just last week, was a personal family matter. Now it is news," he said.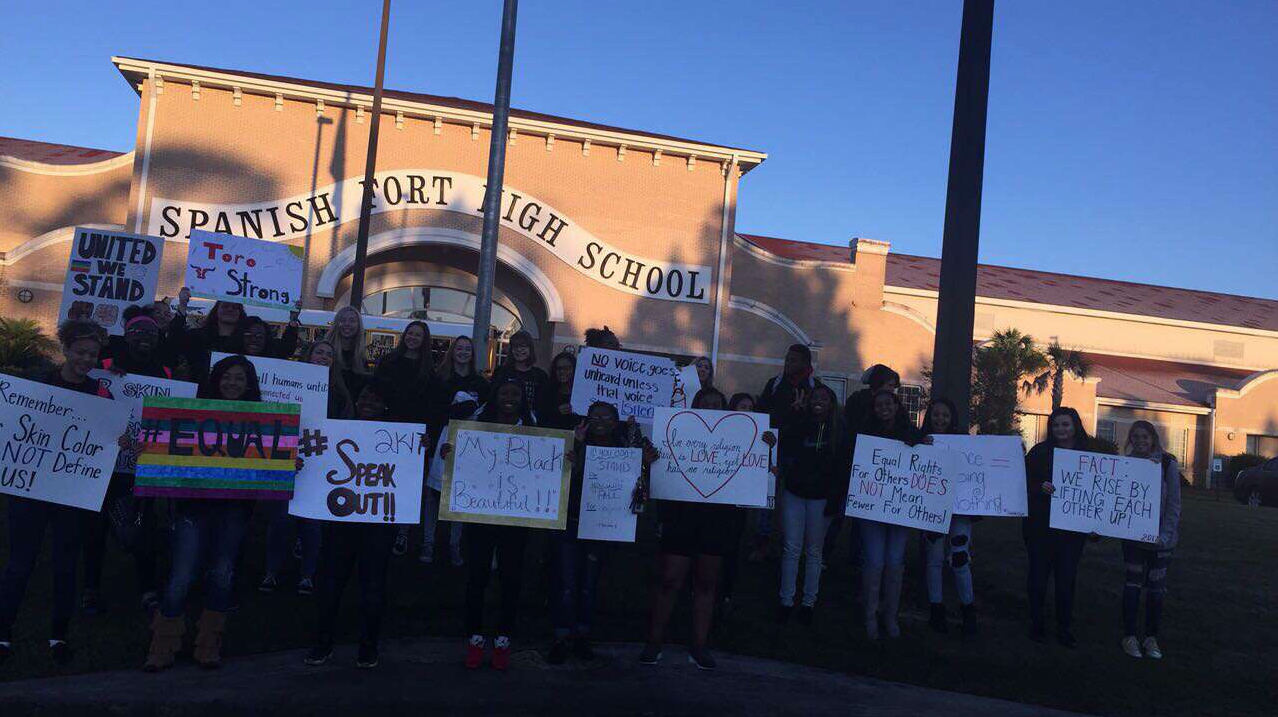 When 16-year-old junior Lilyan Mims first heard the rap last week, she said, "It honestly made the hairs on my neck stick up."
She and a friend reported it to the school principal, who Mims claimed "basically told us to sweep it under the rug and let it go."
During an assembly the school held to address the incident, the superintendent and a police officer "basically said the same thing the other administrators said, how it's a freedom of speech thing and they can't do anything about it," Mims said.
The Spanish Fort Police Department did not respond to multiple requests for comment.
Mims, who is black, said the lack of swift action by her school administrators "hurts more than the actual video itself."
"He threatened your students and said a mass genocide was needed," said Mims. "These aren't just random people, these are your students they're talking about and you should take action on that, seeing as you are an administrator."
In response to the rap, Mims and some friends decided to organize a protest on Monday.
About 30 students gathered before the school day began, holding signs with messages about equality and putting an end to racism.
The protesters were met with some dirty looks and jeers, Mims said, but they "had more positivity than backlash."
"Our goal was basically to show that unity can happen...and that one bad thing can't win everyone's perspective," said Mims.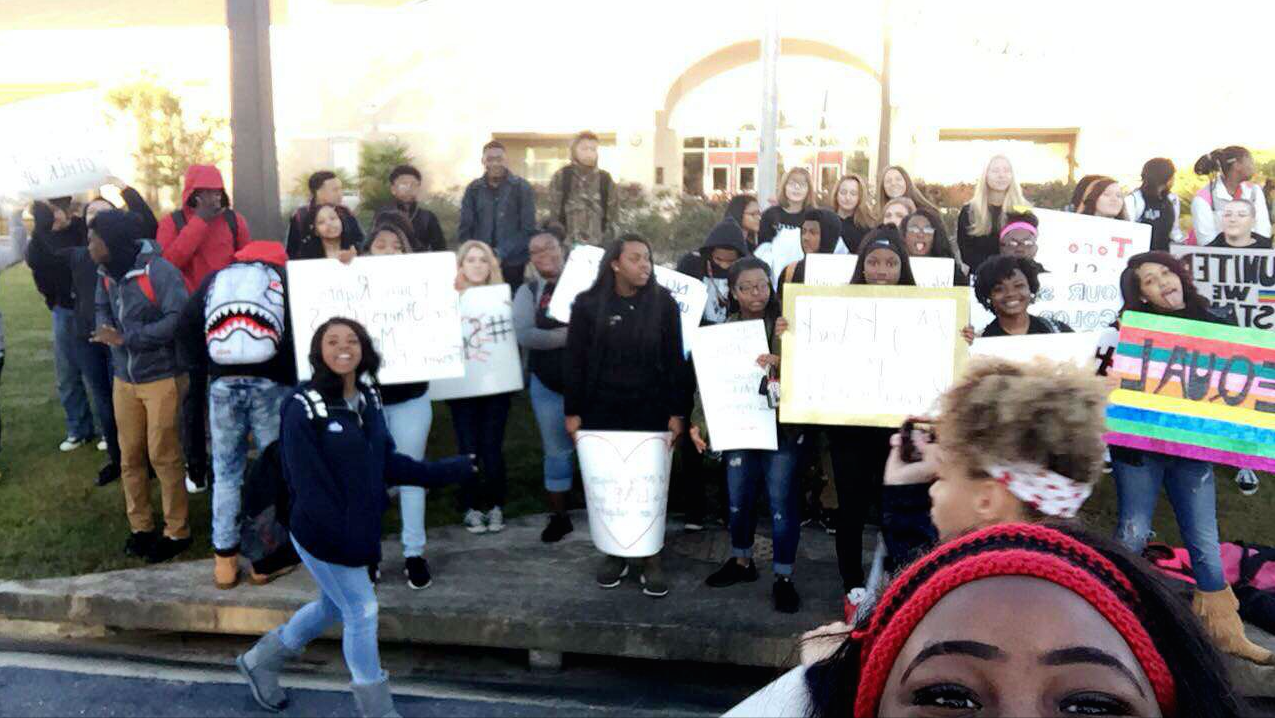 This is not the first time that Spanish Fort High School has faced allegations of discrimination.
In August, now-senior Julia Coccaro made an official complaint to the school board alleging a "culture of bias and discrimination" after an AP government teacher distributed a reading list that parents and teachers accused of being too right-wing.
Coccaro told BuzzFeed News she also thinks the racist rap is "very obviously being covered up," and that administrators have asked "students and parents to delete it off their phone and to stop talking about it."
"A lot of people think it's awful, but people aren't nearly as repulsed by it as they should be. Like, the fact that 'mass genocide is the only answer' was said should be extremely alarming," said Coccaro. "But then again, it's Alabama."