A German City Was Evacuated To Defuse A Massive World War II Bomb On Christmas
The aerial bomb, which was dropped by the British during World War II, was found last week during construction work.
More than 54,000 residents were evacuated from Augsburg, Germany, on Christmas in order to defuse a 1.8 ton bomb from World War II.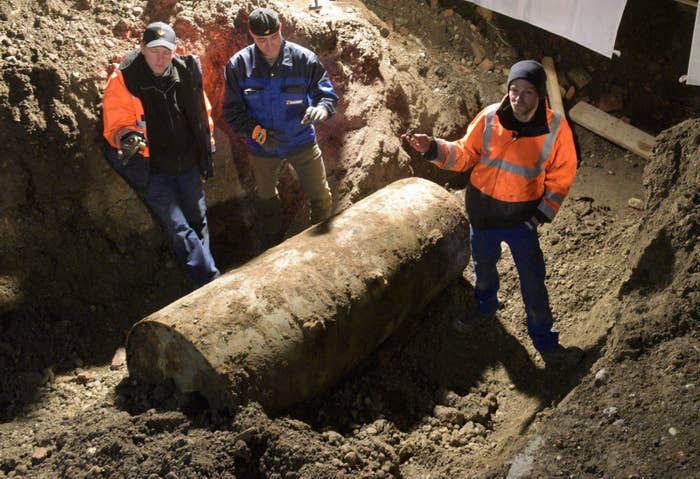 The city announced the bomb's successful disarming, and the end of the evacuation, around 7 p.m. local time the same day.
The town's mayor Kurt Gribl thanked the crew who worked to dismantle the bomb on Twitter: