A Former Texas Official Asked A Biracial Harvard Admit Whether He Got In On "Merit Or Quota"
Drake Johnson is valedictorian, student body president, and a world champion cheerleader, among a slew of other accomplishments.
Drake Johnson is his high school's valedictorian, student body president, a world champion cheerleader, as well as a member of the National Honor Society and debate club, and president of two other clubs. This fall, he's going to Harvard.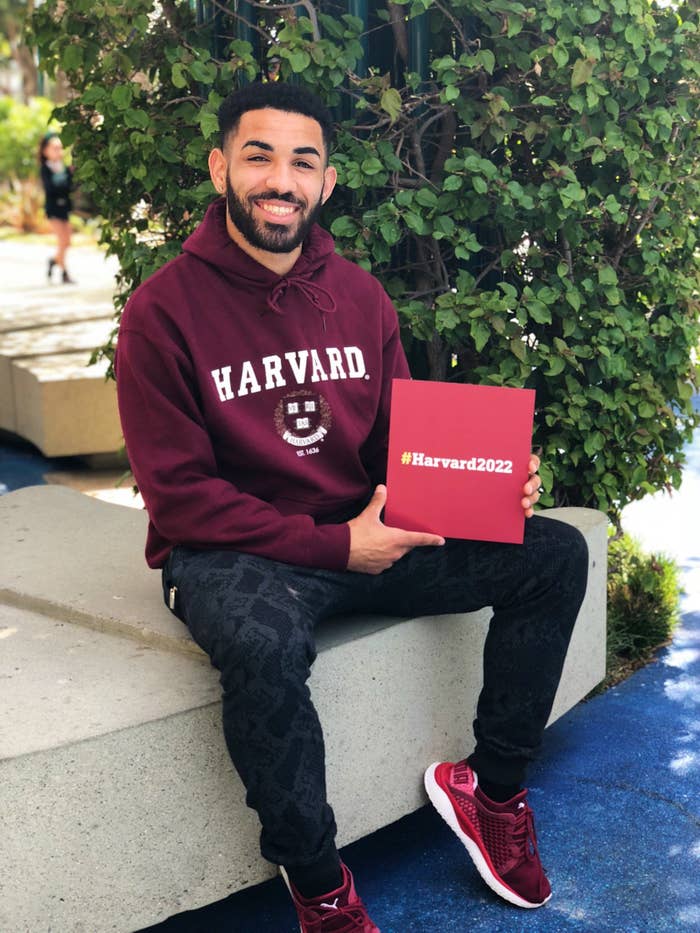 Johnson, who's 18 and from Marina, California, got his Harvard acceptance last month. He was also accepted to several other schools, including Cornell, Dartmouth, Brown, and UCLA.
"Harvard has been my dream school since I was little," Johnson told BuzzFeed News.
As soon as he found out he would be getting the financial aid he needed, his decision was set. He would be going to his dream school.
On Wednesday, Johnson officially committed to Harvard. He celebrated the big news by announcing it on Twitter.
"It's official, I'm Harvard bound," Johnson tweeted, along with a few photos of himself decked out in his new school's sweatshirt.
While most people congratulated Johnson, one person — a former Texas State Board of Education member — instead asked him whether he was "admitted on merit or quota."

Here's how Johnson responded: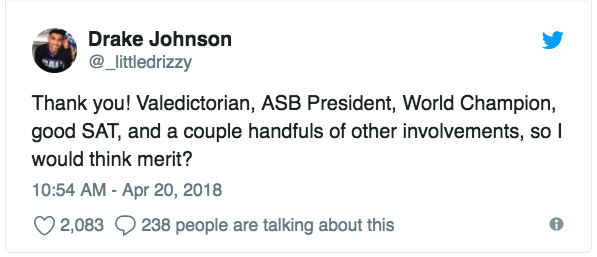 "Thank you!" Johnson replied. "Valedictorian, ASB President, World Champion, good SAT, and a couple handfuls of other involvements, so I would think merit?"
Johnson told BuzzFeed News he wasn't sure at first if the man was being racist and "didn't want to just jump to that conclusion."
After his counselor and friends agreed it seemed his acceptance was being questioned because he is biracial, he decided "the best way to do it is to just lay out all my accomplishments and then leave it up to him."
"I thought that was the best way to defuse the situation without being super aggressive or setting a bad example of how to respond," said Johnson.
Clayton has recently tweeted the same question at several other high school students of color.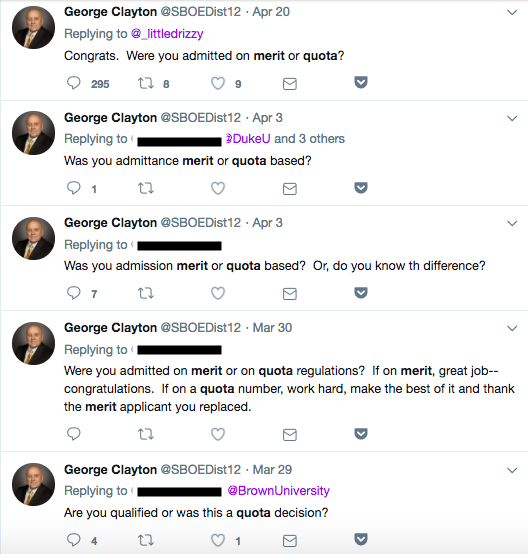 According to Dallas News, Clayton held a position on the Texas State Board of Education from 2010 to 2012.
He is running for the board again this year, he says in his Twitter bio, but there is no record of him filing to be a candidate, according to Dallas News.
Clayton declined to comment to Dallas News, "saying he has retired from public life and no longer speaks to the press."
In a statement to BuzzFeed News, a spokesperson for the Texas State Board of Education said the board was "appalled at Mr. Clayton's comments" and the comments "do not reflect the sentiment of the State Board of Education."
"George Clayton served on the board from 2010 to 2012 when voters turned him out of office," the spokesperson said. "Although he announced earlier this year on social media that he was going to run for the board again, it appears that he never filed for election. He definitely wasn't on the Republican or Democratic primary ballot in March."
Clayton did not immediately respond to a request for comment from BuzzFeed News.
Johnson said he thinks it's "unfortunate that some people...don't fully understand what people of color can do."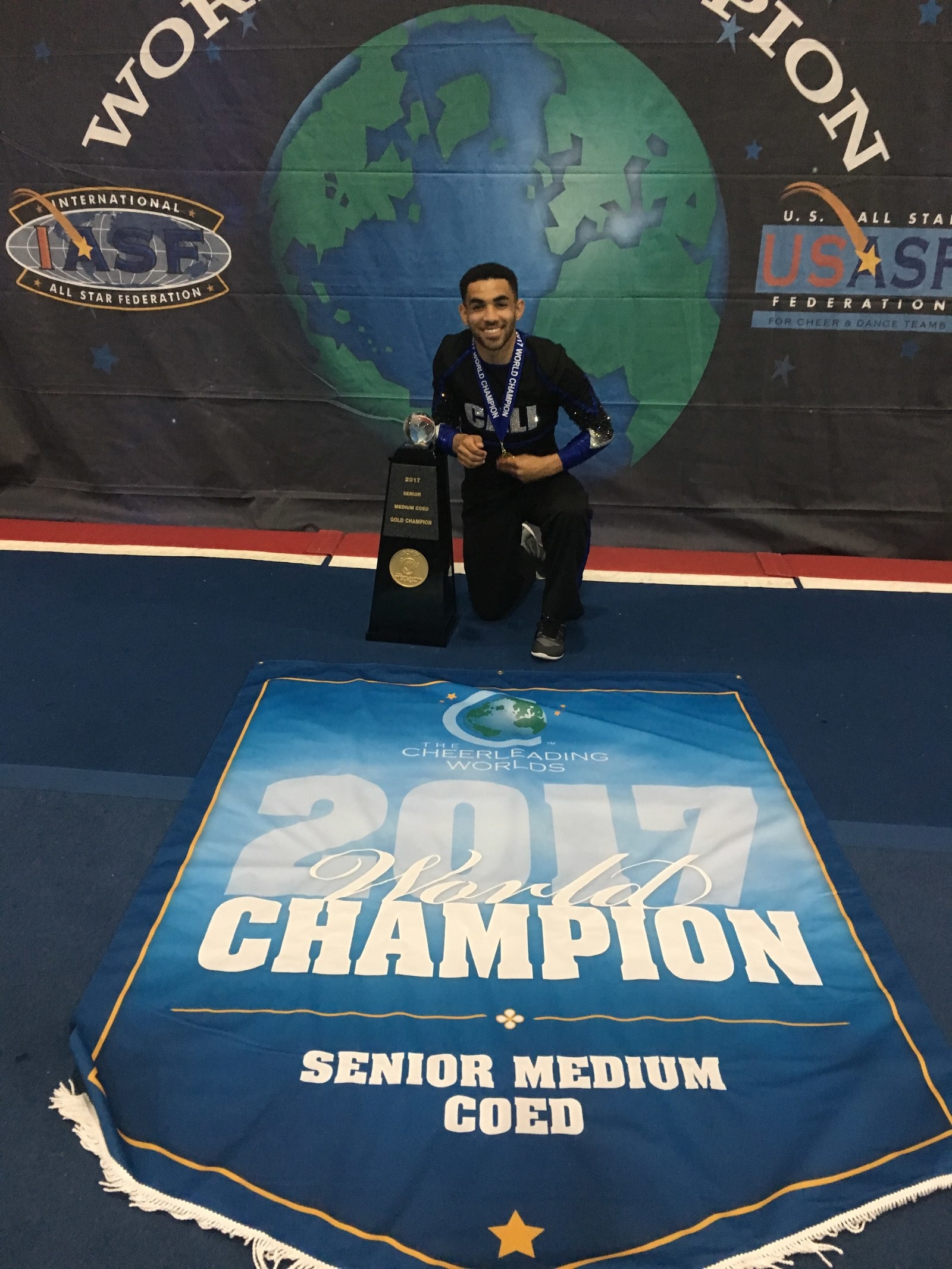 Still, he's not letting Clayton's comment get to him on a personal level, he said.
"I know I qualify," said Johnson. "It sucks that he's not able to see that; I wish he could. But if he can't, that's just how it is."
Plus, he's got bigger things on his mind.
Next fall, he heads to Harvard, where he plans on studying government and politics.
"My end goal is to be president of the United States," he said.
Students of color who've gotten into prestigious schools frequently have their academic merits called into question.
Just last month, 17-year-old Micheal Brown from Houston was accepted to all 20 schools he applied to, including Harvard, Yale, Princeton, and Stanford. He got full rides to all of them, CNN reported.
In a Fox 5 DC segment that went viral on NowThis News, anchors harshly criticized Brown for applying to so many schools and "taking away a spot" from other students.
"It's a little obnoxious because you can only go to one, you can only take one full ride, and you are taking a spot from someone else who worked really hard," said anchor Holly Morris.