An exhibition of drawings was vandalized with "Make America Great Again" last week at a community arts center in Arkansas.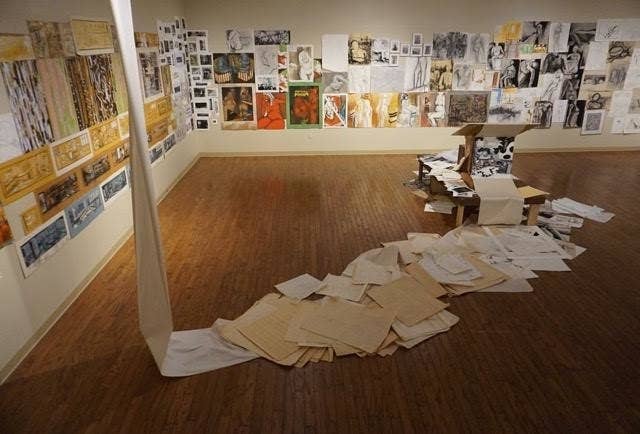 "At one point, someone on our staff thought they saw something that wasn't part of the exhibit. Upon looking further, we found a series of derogatory comments that were written in black magic marker," Swain said.
Swain said the exhibit had been scheduled to be open from early January through Feb. 8, so it was a "disappointing" conclusion to an otherwise well-received exhibit.