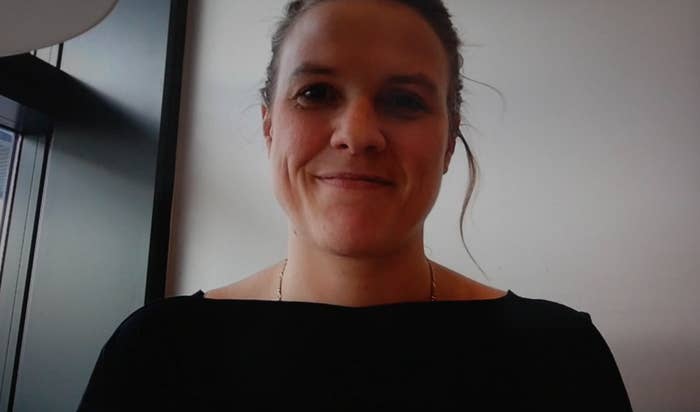 Reports of rampant sexual harassment and sexism have dogged the European Parliament in the past several weeks, as women come forward to tell their stories in the wake of revelations about Harvey Weinstein and the #MeToo movement.
More than 80 women and men have anonymously reported that they have been victims of sexual abuse and sexism while working at the European Parliament, Politico and the Sunday Times have reported.
Now one woman is hoping the increased attention will result in real change — starting with a new resolution on sexual assault.
"It is important that we now take action to create a climate of openness," Terry Reintke, a member of the European Parliament (MEP) from the German Green Party told BuzzFeed News by telephone. "I demand that the culture of silence and of sweeping these issues under the rug ends."
"This is in the hands of the highest body of this Parliament," she said. Both European Commission President Claude Juncker and President of the European Parliament Antonio Tajani "must finally wake up and realize that he has to take action," she said.
Reintke is one of a group of MEPs that spans across the Parliament's many parties calling reform of the current system in place. As it stands, the body does have ways for employees to report assaults and sexism in the workplace, including an anti-harassment committee — but not many people are aware that they even exist, Reintke told BuzzFeed News.

Instead, Reintke and her colleagues advocated for the introduction of outside counselors who can speak anonymously with victims of assault, take in complaints of harassment, and try to actually improve the situation. In addition, they said, the body should have mandatory anti-harassment trainings for the deputies who serve in the parliament and more cooperation with the Brussels police, where the European Union is headquartered. As it stands, prosecution is difficult — thanks to diplomatic immunity and other rules in place, the police lack access to most of the Parliament's officials.

The bill containing Reintke and her cohorts' proposals passed overwhelmingly on Thursday, by a vote of 580 - 10, with 27 abstentions.
Reintke told BuzzFeed News that she was also concerned about those employees who worry about the fate of their jobs should they complain, as did a female employee of the European Parliament who spoke with Buzzfeed News. The employee, who asked for anonymity for fear of retaliation, confirmed that the mechanisms currently in place aren't helpful.
"The whole system is on the side of the MEPs," she said, adding she wouldn't turn to the services available if needed. Although she has not experienced sexual assault herself, she often suffered from verbal humiliation and insults from her employees.

Making matters worse, MEPs can utilize a vague "loss of trust" clause in most employees' contracts to dismiss them without notice. "In the face of that, we are all afraid," the employee said.

It's something Reintke has dealt with herself, despite being an elected official herself. "I've dealt with sexist sayings, tears, put-downs. It always comes down to whether someone is too pretty or ugly for politics," Reintke told BuzzFeed News
Highlighting Reintke's push for the European Parliment to act fast, on Wednesday morning the body held a debate on the Politico and Sunday Times reports.
"The shock over the reports was very noticeable," Reintke told BuzzFeed News in conversation. Many of her colleagues expressed their solidarity, she said. "For many, these reports left them shaken. They realized that they themselves have to do something about it and raise their voice."
"This is not a singular problem, but a societal one," Reintke said. "That is why we should actually have to take action to do something about this big problem. We have to attack the sexism at the root. We will continue to make noise and not rest until something happens."
This post was translated from German.