Kenza is a 22-year-old from France who has just completed a course in professional makeup. Last week, she shared what she did for her final on Twitter.
Hold on.
What?
What's this?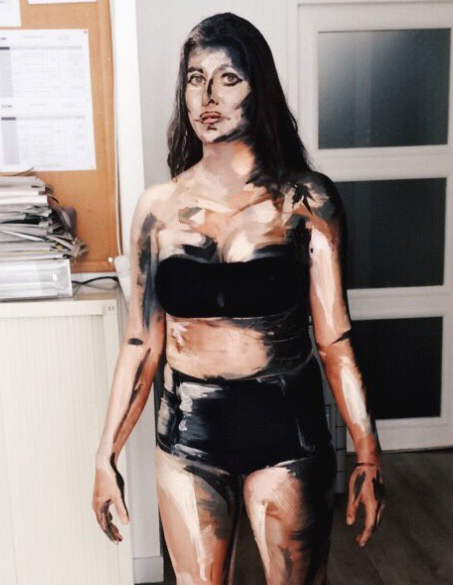 BUT.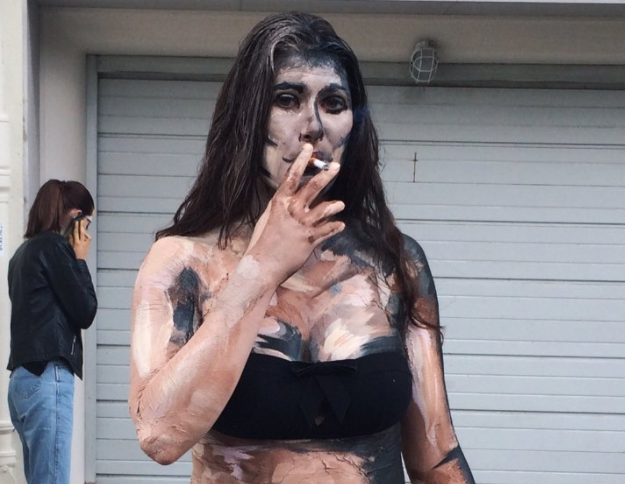 If it took you a while to understand what was happening in these photos, you are not alone. They were retweeted over 10,000 times.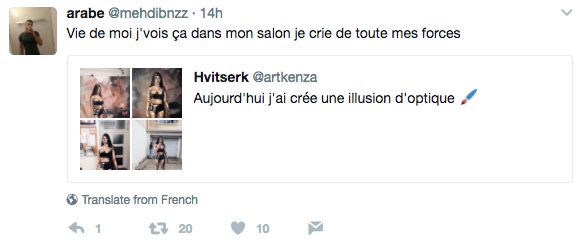 "I absolutely did not expect so many people to react on Twitter. I thought I'd get 30 retweets, tops. It was a surprise to see that people could give me so much strength through their messages," Kenza told BuzzFeed News.
"I chose 'optical illusion' as the theme for my final," she said.
"It took me about two and a half hours to put makeup on the model, and a week's work in advance to prepare the scenery."
She said she was inspired by the artist Alexa Meade, who specializes in this type of work.
Kenza has not yet received her grade, but is continuing to showcase her makeup skills over on her Instagram page.