A 27-year-old Syrian refugee set off a suicide bomb on Sunday near a wine bar in Ansbach, Germany. Soon after, a French Twitter user posted a photo of a refugee taking a selfie with German Chancellor Angela Merkel. The tweet said the man was the bomber.
The man in the photo is a Syrian refugee named Anas Modamani. He fled Damascus last year and now lives in Berlin. This is actually the second time Modamani has been falsely accused of committing a terrorist attack.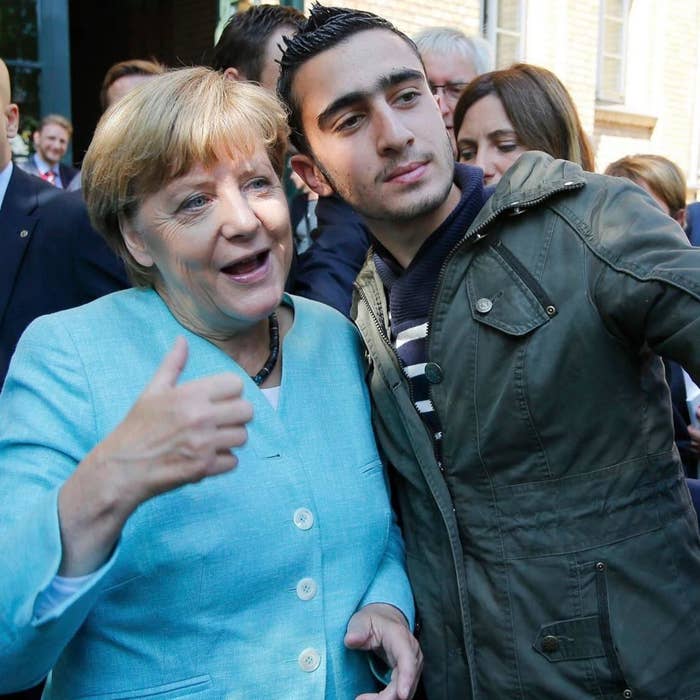 Many far-right accounts mistook Modamani for Najim Laachraoui, one of the people behind the Brussels bombings.
Modamani spoke with Deutsche Welle after the picture first circulated. He said he was "saddened" to see his photo connected with a terrorist act.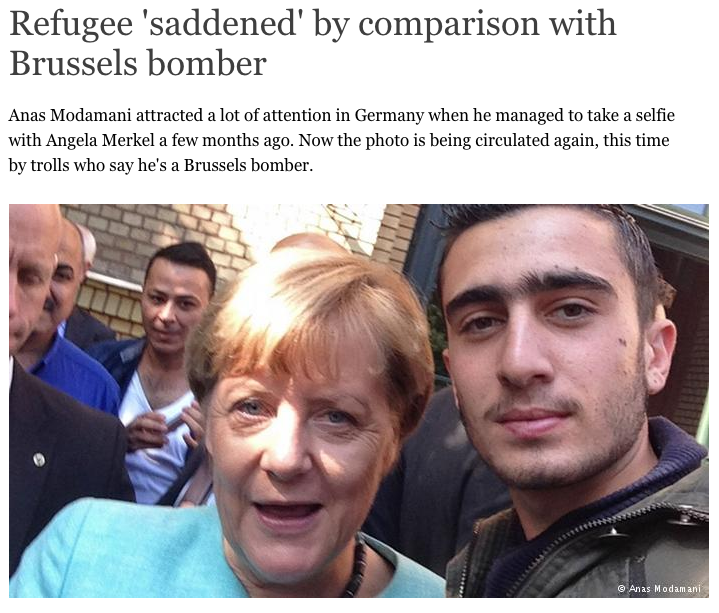 Modamani has been living with a foster family in Berlin and is taking German language classes. He recently posted on Facebook to say he is looking for other people to study German with him.