You may not realize it, but racewalking is an actual sport in the Olympics.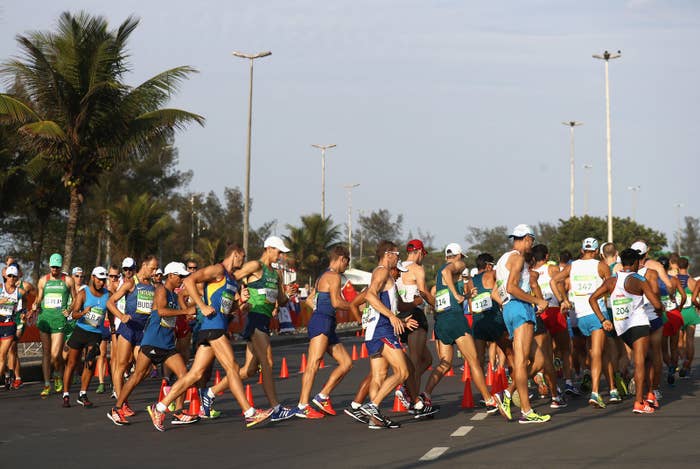 But sometimes, Olympic heroes arise from the most unexpected places. That's what happened on Friday in the 50-kilometer racewalk final.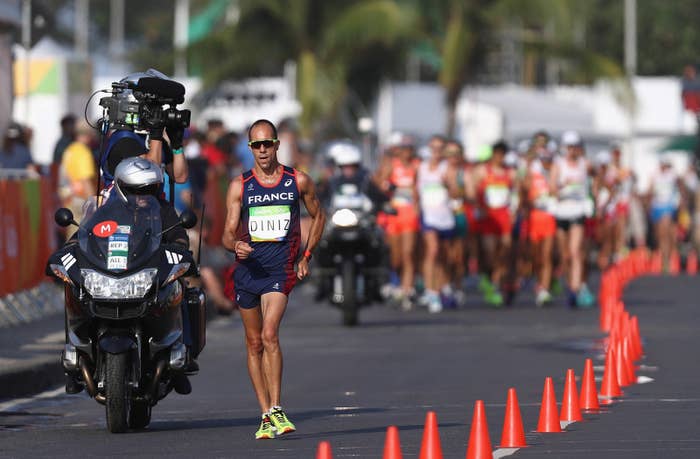 That hero is Yohann Diniz, a racewalker from France.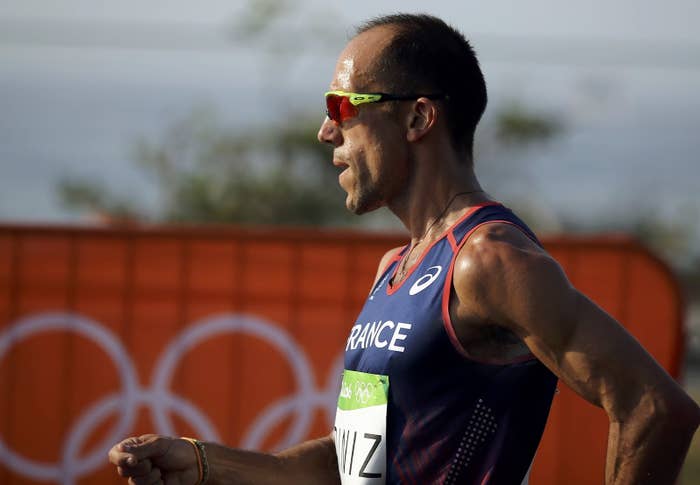 Diniz was leading the race for 30 kilometers. At one point, he was more than a minute ahead of his competition. In the last hours of the race, it was around 86 degrees Fahrenheit, and walkers were in full sun from beginning to end of the race.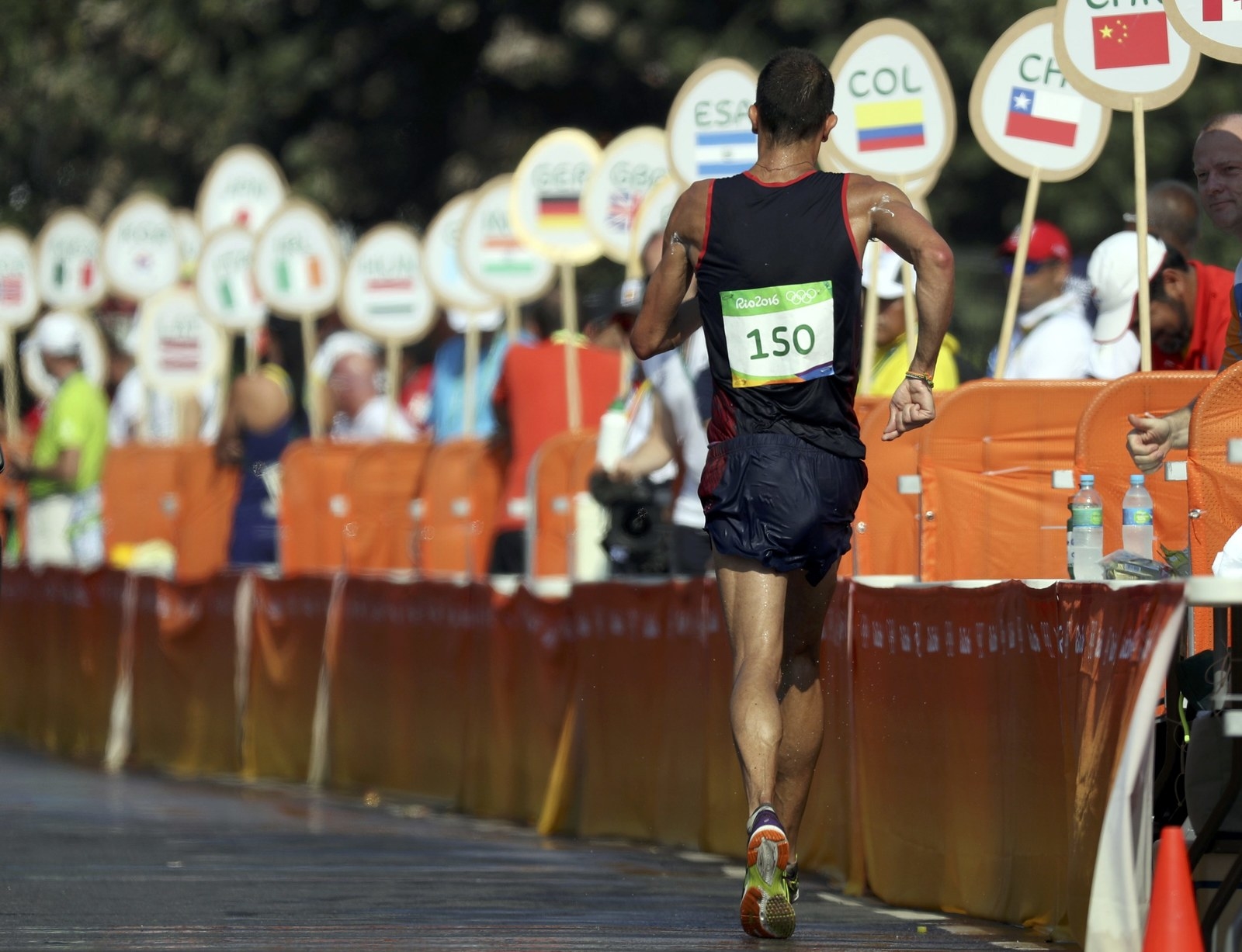 The heat became too much for Diniz though and he began to poop his pants and bleed about 45 minutes into the race.
Despite the issues, he continued walking for another 20 kilometers. He just put a sponge in his shorts.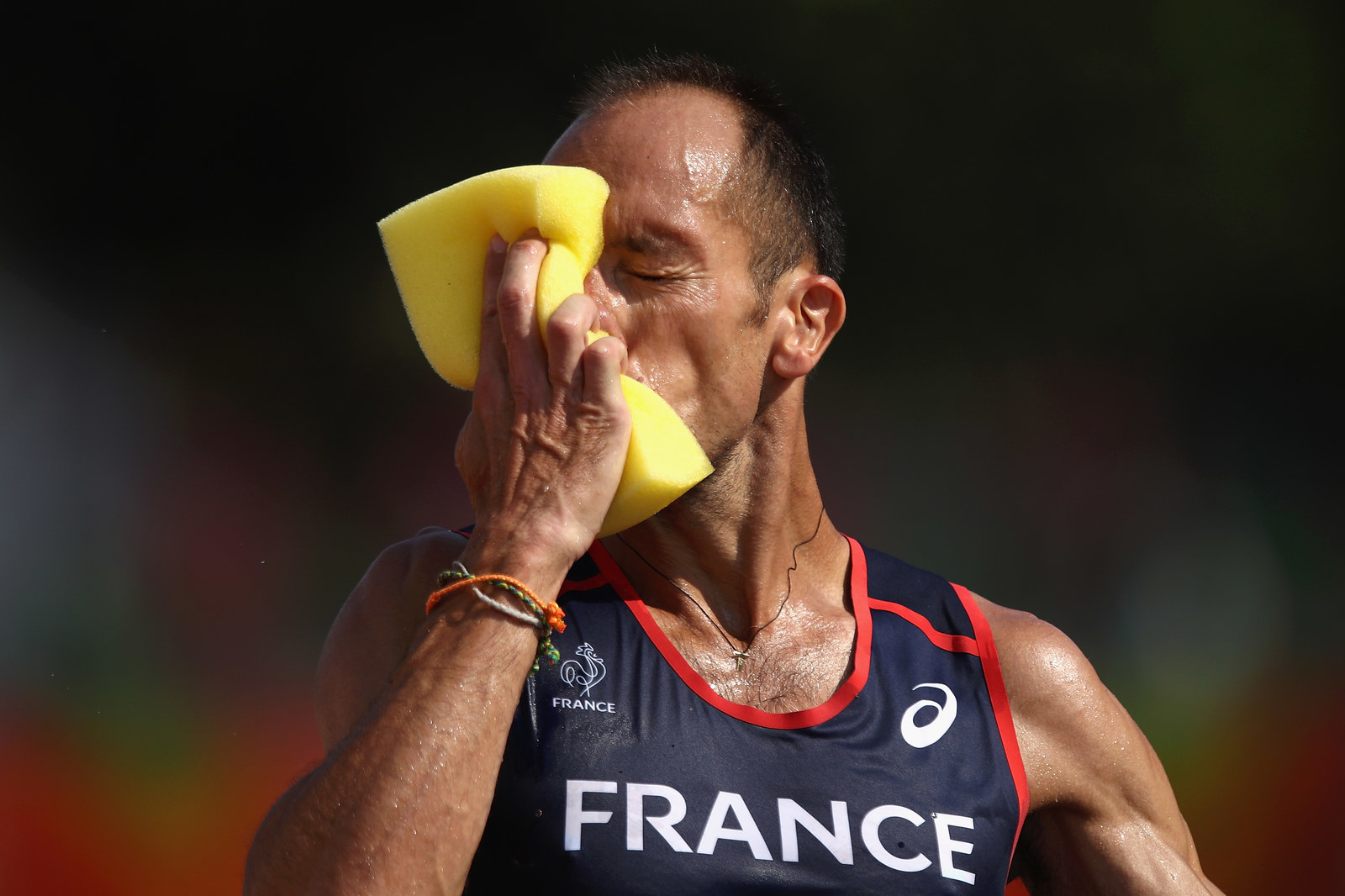 The staff of the France team told French TV he had "gastric problems."
The issues became too much for Diniz, and he collapsed. He remained down for a few seconds, but then got up and kept going.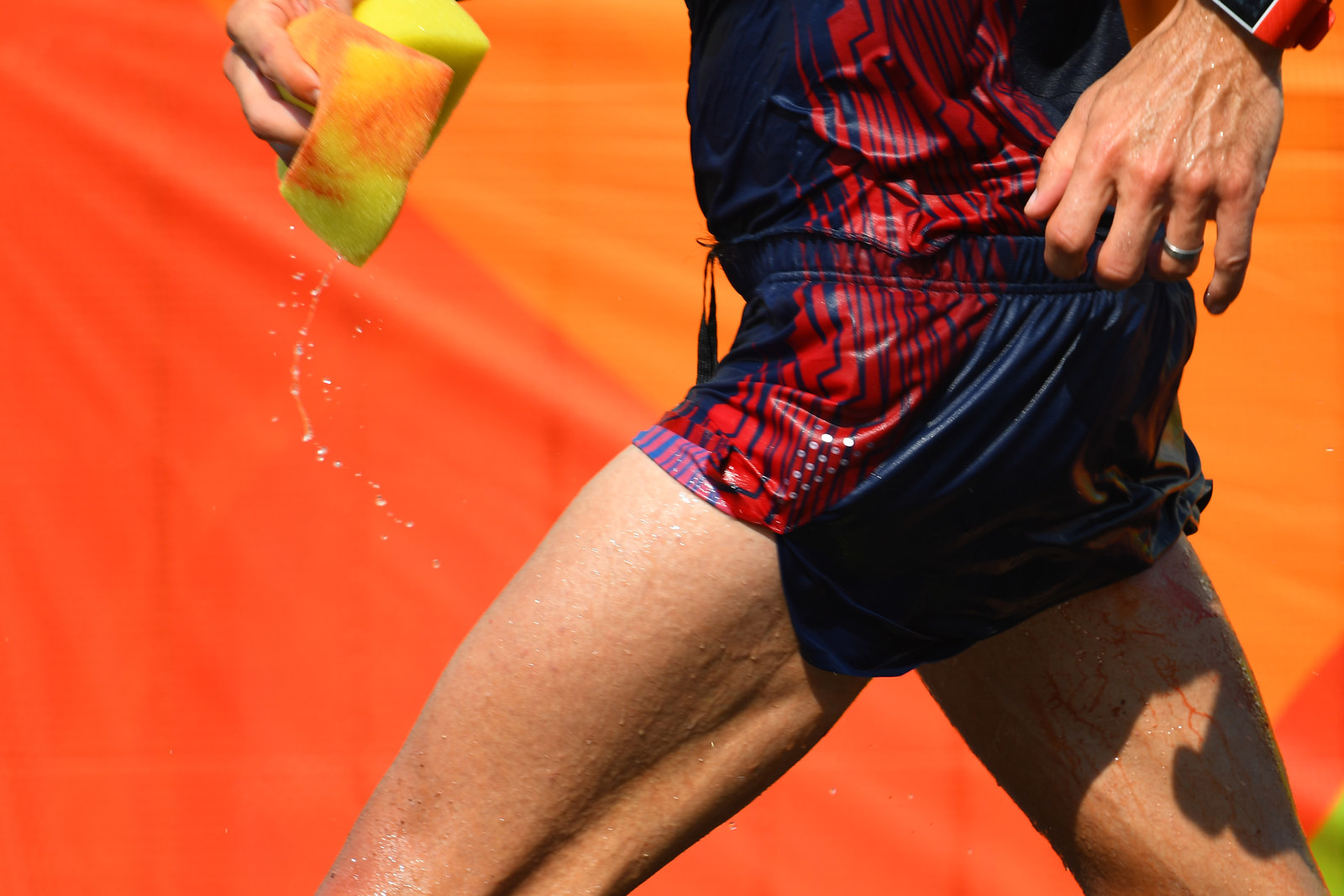 He kept going...
...and finished the race! He came in eighth, about 5 minutes and 45 seconds behind the Olympic champion.
Yohann, you are a hero. Bravo.