U.S. Border Agency Ousts Internal Affairs Head After Abuse Allegations
James F. Tomsheck was reassigned after reports revealed little action was taken in response to allegations of abuse by the Border Patrol.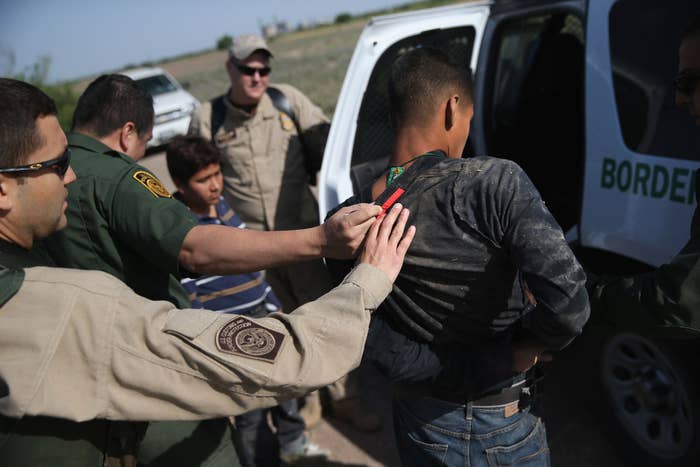 The head of internal affairs for U.S. Customs and Border Protection was removed from his post Monday amid concerns he did not thoroughly investigate hundreds of allegations of abuse and use of force by border patrol agents, a CBP spokesman confirmed.
James F. Tomsheck, who held the position since 2006, will be given a temporary assignment elsewhere in Customs and Border Protection. He will be replaced on an interim basis later this month by Mark Morgan, the FBI's current deputy assistant director for inspections.
The change comes after the American Immigration Council last month published a report detailing over 800 complaints alleging physical, sexual, and verbal abuse by Border Patrol from 2009 to 2012. The data, obtained through a Freedom of Information Act request, revealed that 97% of the cases resulted in no action.
CBP Public Affairs Deputy Assistant Commissioner Chris O'Neill said Morgan will focus on strengthening CBP's internal review capacity and working with others at DHS to investigate allegations and complaints, specifically regarding use of force.
"As he has said repeatedly, Commissioner [Gil] Kerlikowske is committed to integrity and transparency, and improving the use of the force review process," O'Neill said.
Advocates for humane border policies reacted positively to the news of Tomsheck's ousting, calling the decision "the first of a series of important steps forward to bring CBP up to best law enforcement standards and practices."
"Today's announcement ... reaffirms border communities' consistent and urgent call for greater accountability and oversight inside the agency," Christian Ramirez, director of Southern Border Communities Coalition, said in a statement. "The culture of violence and impunity inside the nation's largest federal law enforcement agency must come to an end."