U.S. To Open Another Shelter For Immigrant Children, This Time In Tucson
A member of Tucson's city council said the shelter would start operating as early as Thursday.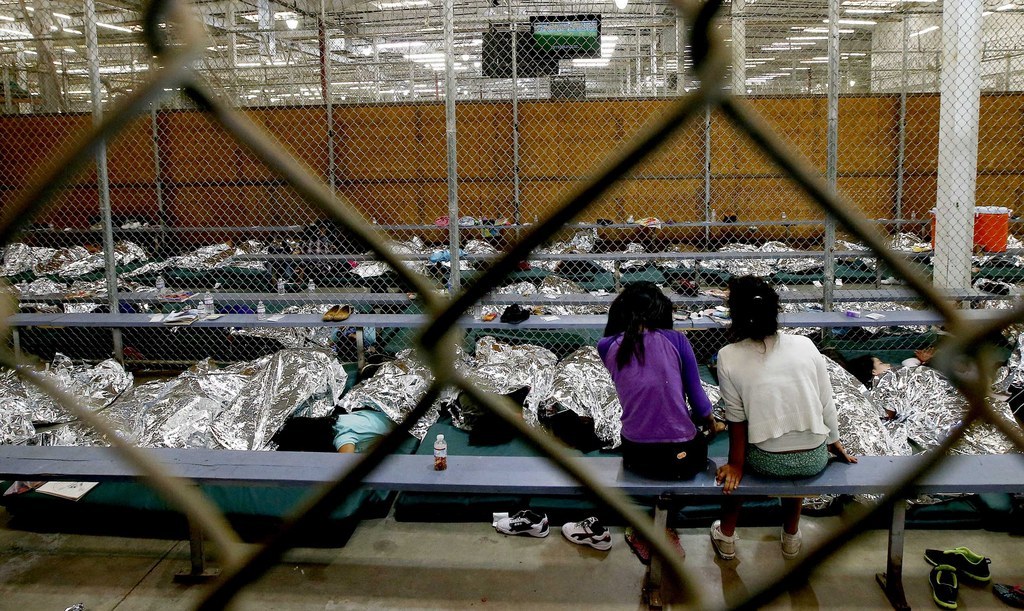 To keep up with the surging numbers of unaccompanied migrant children flooding across the border, yet another shelter could open in Tucson, Ariz., as early as this Thursday, a city council member has confirmed to BuzzFeed.
Tucson city councilwoman Regina Romero said her office was informed the shelter would start receiving minors on June 26 from a temporary processing center set up by U.S. Customs and Border Protection earlier this month in Nogales. She said the city's Development Services Department on June 19 issued a temporary operating permit to Southwest Key Programs, the contractor hired by the federal government to run the shelter.
The shelter is meant to supplement the facility set up in the Nogales Border Patrol station to assist overwhelmed CBP processing facilities in South Texas, Romero said. The federal government set up the makeshift facility earlier this month in response to an unprecedented spike in the number of unaccompanied Central American children apprehended by Border Patrol, which federal officials predict could reach 90,000 this year.
Romero said the new shelter, a converted motel that was most recently used as student housing, would be a significant improvement over the current conditions at the Nogales facility, which she visited last week.
"The Border Patrol want to do good by these kids," Romero said about the existing Nogales facility, which is a converted warehouse. "But the kids are still behind fences, they're still packed… Some people are comparing pictures of it, which, you know, spread like wildfire, to an animal shelter."
Confirmation from the city official comes amid reports that Southwest Key Programs has been interviewing potential employees for the shelter at the new building, located at 601 North Oracle Road. A spokesperson for Southwest Key Programs referred all questions about the shelter to the Agency for Children and Families, a subsection of the Health and Human Services department in charge of caring for children who are caught entering the country illegally without their parents after they are processed by CBP.
Kenneth Wolfe, a spokesperson for the agency, would not confirm the opening of a shelter in Tucson, but he did say the federal government is actively working with communities and states to identify facilities "in order to enhance the capability to transition unaccompanied children" from DHS to HHS custody.
"While only a few facilities will ultimately be selected, a wide range of facilities are being identified and evaluated to determine if they may feasibly provide temporary shelter space for children," Wolfe said in an email. "Facilities will be announced when they are identified as viable options."
DHS Secretary Jeh Johnson and Arizona Gov. Jan Brewer toured the facility in Nogales on Wednesday. At a news conference after the tour, Johnson re-emphasized that there is "no free pass" into the United States for children apprehended at the border in recent months and discouraged Central American families from sending their kids on the perilous journey.
For her part, Brewer said the federal government was not doing enough to address the situation.
HHS started housing children in military bases in Texas, Oklahoma, and California last month. According to local reports, other shelters may be in the works in Michigan, Maryland, Virginia, and Artesia, New Mexico, where the Border Patrol has its academy. Reports have also hinted another CBP processing facility may be opening soon in McAllen, Texas.