Initial Investigation Finds No Wrongdoing In Handling Of Unaccompanied Immigrant Kids
An agency watchdog was unable to substantiate some allegations of abuse made by advocacy groups. Other claims are still under investigation.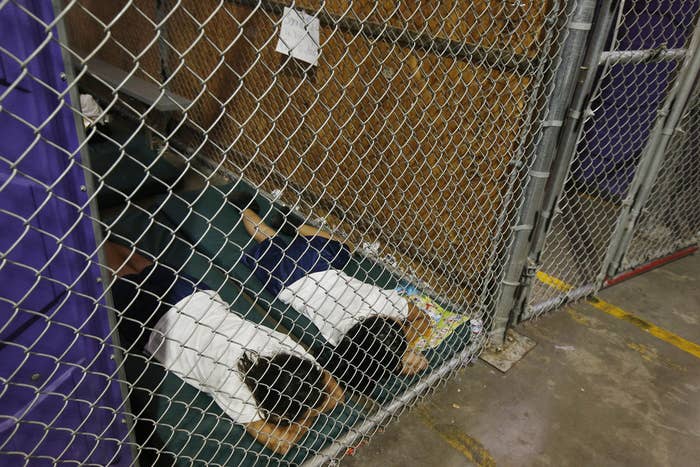 An internal review of immigrant detention centers by the Department of Homeland Security's Inspector General found that some of the 116 cases of alleged abuse of unaccompanied minors included in a June complaint by the American Civil Liberties Union and others could not be substantiated.
In a memo to Secretary Jeh Johnson made public on Tuesday, Inspector General John Roth said officials did not observe misconduct during 57 surprise visits to 41 U.S. Customs and Border Patrol (CBP) locations for unaccompanied minors, as well as three unannounced visits to a recently opened family detention center in Artesia, New Mexico. Roth said officials did not receive any new complaints in random interviews with unaccompanied immigrant children.
The memo was accompanied by a release in which the Office of the Inspector General (OIG) cited "improved living conditions" in temporary detention centers set up in response to surge in the number of immigrant children crossing the U.S.-Mexico border alone earlier this year. More than 62,000 children have been apprehended by border agents since October, many of them from Central America.
"I'm pleased with the progress CBP has made in dealing with this unprecedented crisis, although some challenges remain," Roth said in the release.
The ACLU and several immigrant rights groups in June accused CBP of systemic physical abuse and mistreatment of detained immigrant children. The groups alleged children and teenagers were being held for days at time in overcrowded, unsafe, and freezing-cold cells, while also being fed rotten food and denied medical attention.
One 17-year-old girl mentioned in the complaint said that after she cut her hand on a fence while trying to cross the border, a Border Patrol agent squeezed the wound and told her, "It's good that you are hurt, you deserve to be hurt for coming to the U.S."
Most of facilities that were visited as part of the review met standard sanitation conditions and provided adequate access to food, water, emergency medical care and telephones, the OIG reported. The most common complaint was facility temperature—either too cold or too hot— but DHS employees could not control thermostats in some cases and disposable or cloth blankets were made available in all facilites, officials found.
The OIG will continue to monitor investigations of the remaining allegations, the memo said.
James Lyall, a border litigation attorney with the ACLU of Arizona involved in lodging the complaint, told BuzzFeed the allegations of systemic abuse are consistent with longstanding reports by academic institutions, non-governmental organizations, and attorneys working with unaccompanied immigrant children. He said the Inspector General's inability to substantiate the claims so far did not necessarily mean the abuse did not happen, and that the organization would continue to document and present cases to officials.
"It's not surprising that young children in detention are not going to report abuses to the agency that is detaining them," Lyall said.