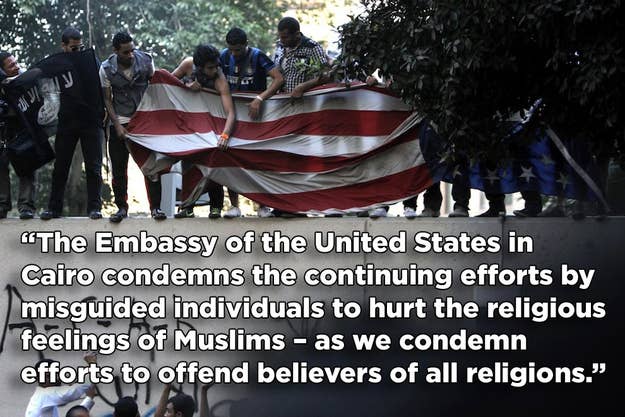 The U.S. Embassy in Cairo released this statement condemning religious intolerance — particularly intolerance directed at Muslims — hours before Egyptian protestors attacked the embassy, destroying the American flag and replacing it with a black flag declaring "There is no God but Allah and Mohammad is his messenger."

The protesters were demonstrating against a U.S. film in development about Mohammad. The statement continues: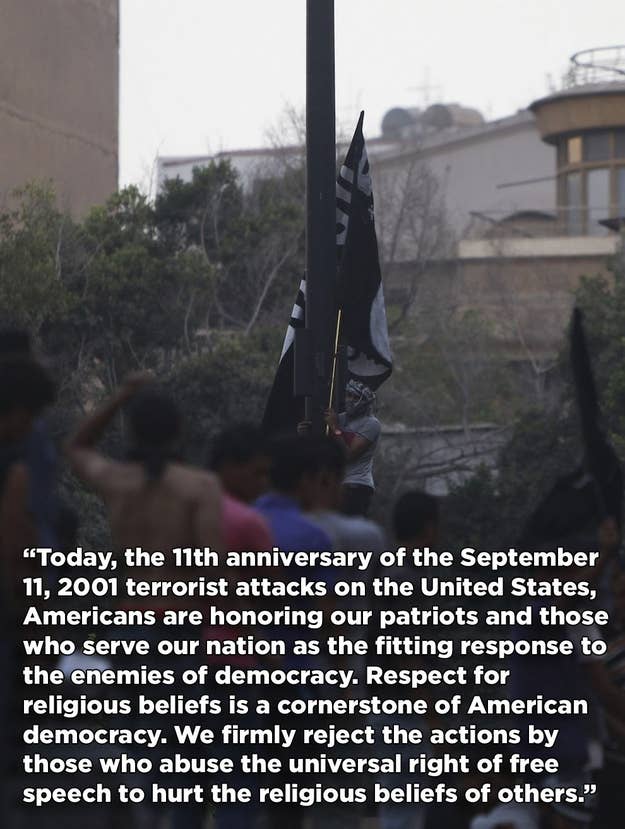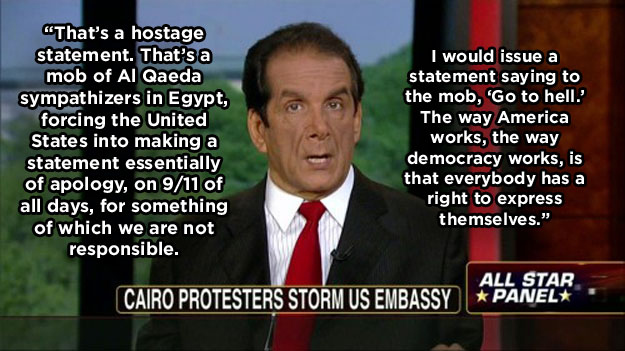 That outrage spread to Twitter, where President Obama was compared to President Carter. A lot.
UPDATE: The White House has disavowed the embassy's statement. A senior official told Politico that it "does not reflect the views of the United States government."