Tom Clancy On Writing
The bestselling American author of The Hunt for Red October and Patriot Games died Wednesday at 66. Here, his advice and musings on writing thrillers.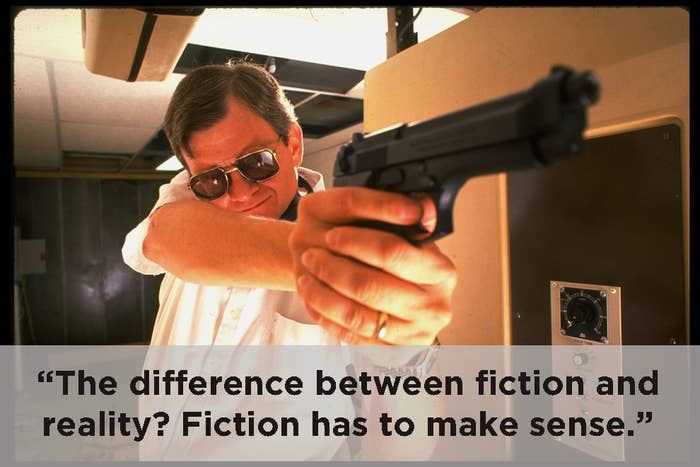 Success is a finished book, a stack of pages each of which is filled with words. If you reach that point, you have won a victory over yourself no less impressive than sailing single-handed around the world.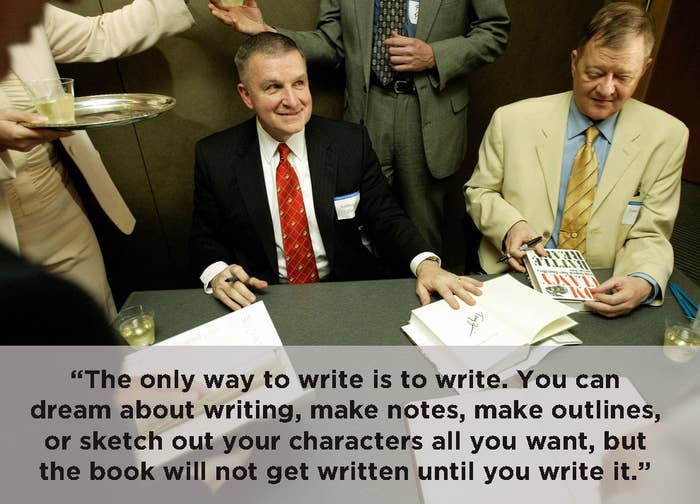 Whenever somebody comes up with a good idea, there's somebody else who has never had a good idea in his life who stands up and says, 'Oh, you can't do that.'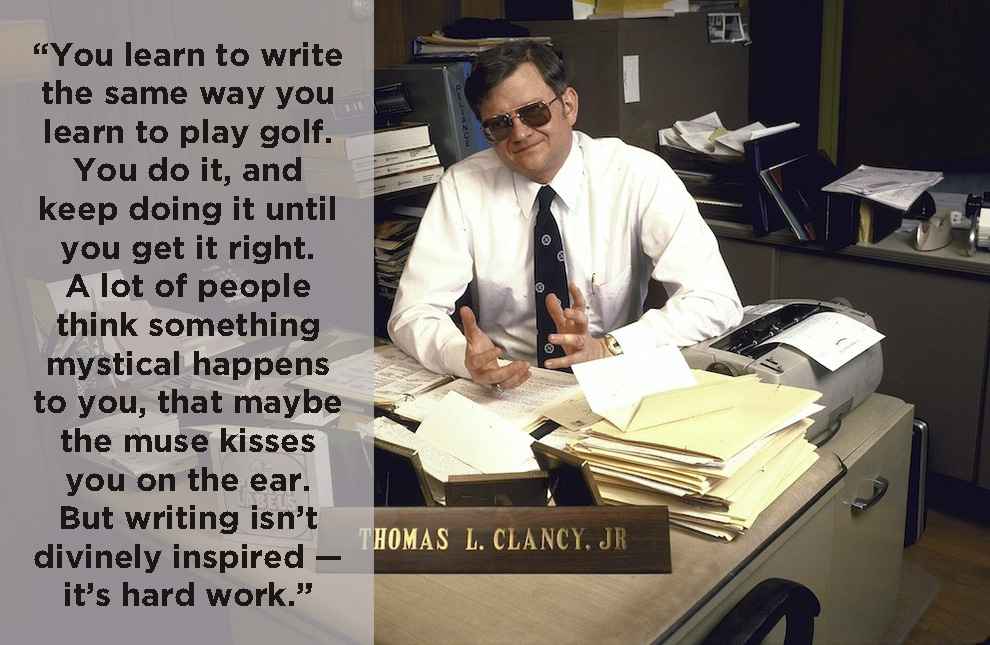 Nothing is as real as a dream. Responsibilities need not erase it. Duties need not obscure it. Because the dream is within you, no one can take it away.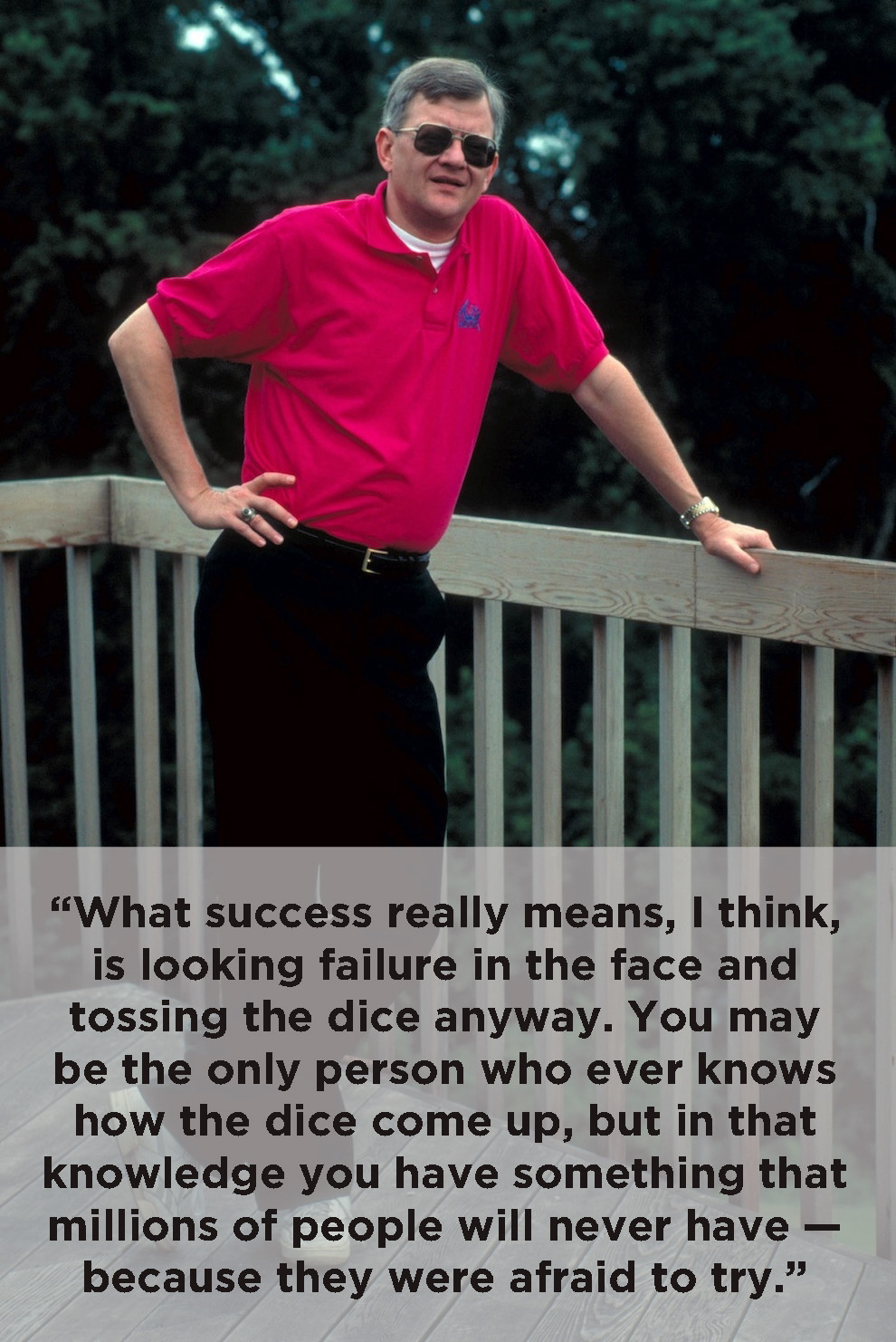 Two questions form the foundation of all novels: 'What if?' and 'What next?' (A third question, 'What now?', is one the author asks himself every 10 minutes or so; but it's more a cry than a question.) Every novel begins with the speculative question, What if 'X' happened? That's how you start.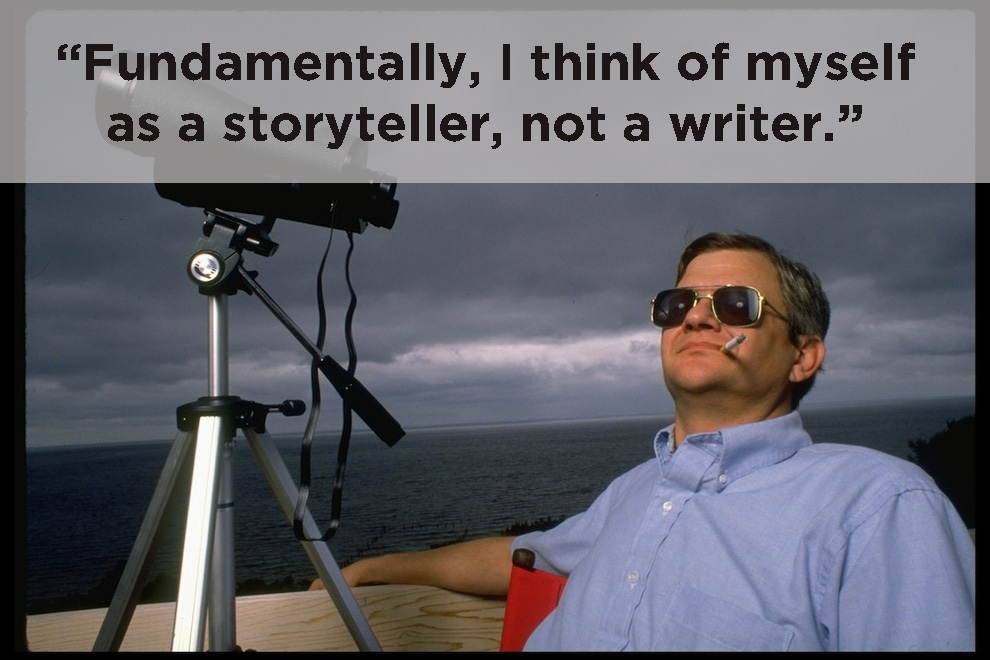 What happened to me was pure dumb luck – I'm not the new Hemingway. Of course, fortune does favor the brave. In battle, you forgive a man anything except an unwillingness to take risks. Sometimes you have to put it on the line. What I did was take time away from how I earned my living. My wife gave me hell – 'Why are you doing this?' – but she doesn't complain anymore. I wanted to see my name on the cover of a book. If your name is in the Library of Congress, you're immortal.