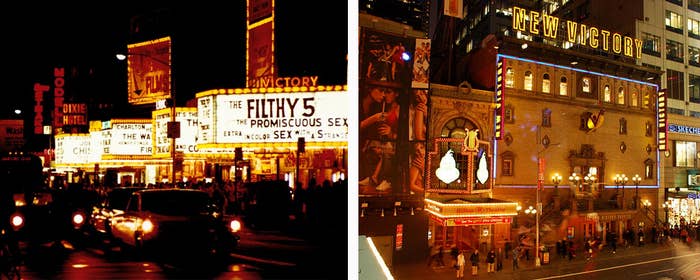 From a Fieldston School course reading, Times Square Through the Ages:
[In the mid-1970s, the Ford Foundation's] plan was for a giant indoor amusement park, which would serve to remind people of the leisurely establishment Times Square was supposed to be. Mayor Ed Koch quickly rejected the plan, citing it as ridiculous ...

When Mayor Koch rejected the plan of the Ford Foundation, he was then expected to come up with a better plan. Koch created a series of initiatives which cleaned up the subway and historic theaters that were now showing pornographic movies. Most significantly, however, his administration granted more lenient zoning laws to allow for the development of massive office buildings around Times Square. This appeared to be the best option, as the developers got what they wanted, massive office buildings which could not otherwise be constructed, and the city got what it wanted, private money going to clean up Times Square ...

When Koch left office, Mayor Dinkins vowed to continue to oversee construction and resurrection of Times Square.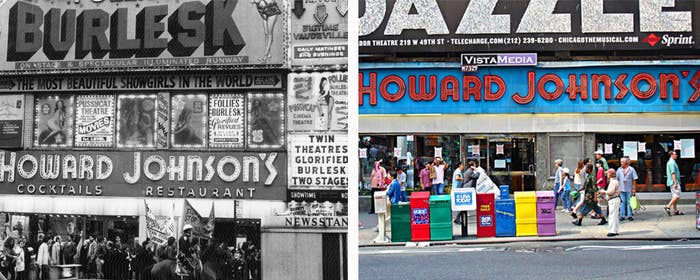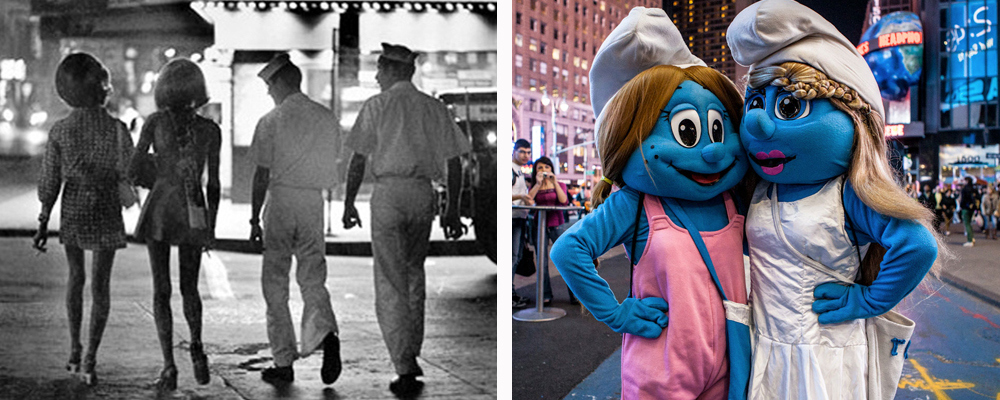 South Bronx: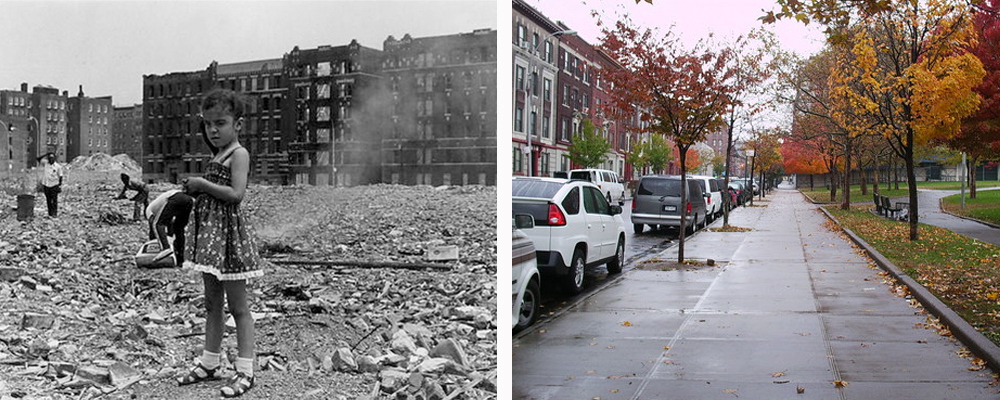 From Koch biographer Jonathan Soffer, in an interview with Columbia University Press:
It is hard to exaggerate the calamitous decay of the city when Koch became mayor. In the Bronx alone, more than 108,000 dwellings were lost to arson in the 1970s. Every borough had high-crime areas full of burned-out buildings and trash-filled vacant lots. In the South Bronx and parts of Brooklyn, you could go for blocks without passing a single inhabited building. One film crew even used the Bronx as a set for a movie about the firebombing of Dresden. Koch created task forces that stopped most of the fires. Ten years later, the bombed-out city no longer existed, because those neighborhoods had been restored and new communities were thriving there ...

None of this could have happened without the feat of restoring the city's credit. Koch told the press, "Somebody deserves credit, it might as well be me." Many bridled at his raging ego, but in this case, he was right.