The Internet Is Raising Money For The Boat Destroyed In Boston Standoff
Watertown's David Henneberry needs $50,000 to fully restore the "Slipaway II." A crowd-funded campaign is helping him get there.
On Friday night, shortly after Massachusetts Gov. Deval Patrick lifted the Boston's shelter-in-place order, Watertown resident David Henneberry walked out into his yard for a smoke. Almost immediately, according to neighbors, Henneberry noticed the winter cover on his boat was sliced open. He peeked inside and saw a bloody body. It was Dzhokhar Tsarnaev — the man thousands of law enforcement officials were hunting.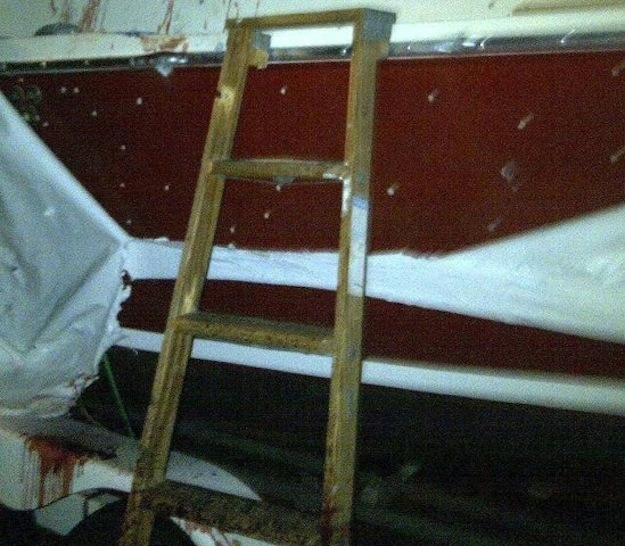 By the end of the night, police captured Tsarnaev alive, but Henneberry's boat — almost unbelievably named the "Slipaway II" — was covered in bullet holes. Henneberry was reportedly devastated.
"That boat's his baby. He takes care of it like you wouldn't believe. And they told him it's all shot up," neighbor George Pizzuto told ABC News. "He's going to be heartbroken."
Fortunately for Henneberry, people all over the world want to help him restore the Slipaway.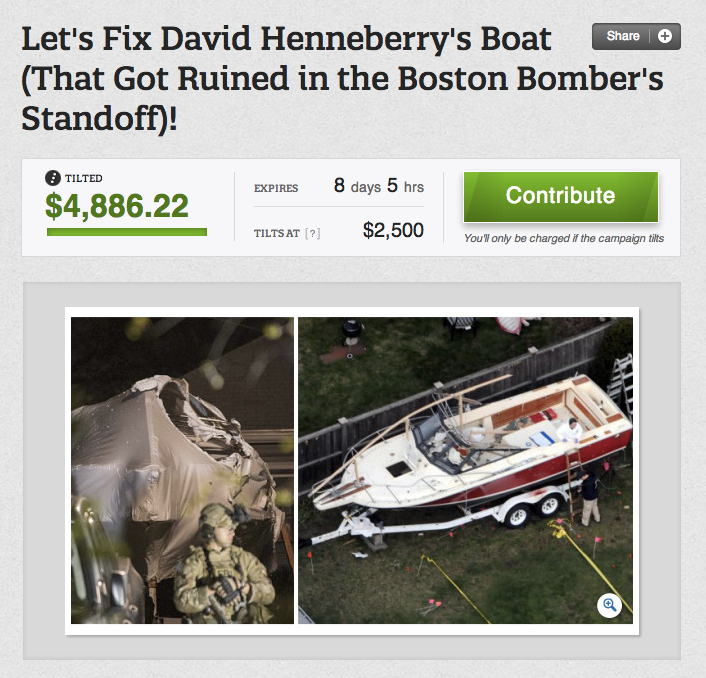 The Crowdtilt campaign, launched Saturday by Craig Dunlap, is asking for $50,000. (That's how much Henneberry's 22-foot Seahawk cruiser is valued at.) The campaign's latest update:
Keep spreading the word! I really believe we can do this together. Thank you so much for supporting this American hero!!!
Henneberry hasn't said whether his boat has insurance— if it does, it's unclear if "damage by police raid" would even be covered. BuzzFeed has reached out to BPD to see if the multi-agency investigation team has plans to reimburse him.