Cleveland Kidnapper: "I'm Not A Monster"
Ariel Castro testified Thursday before being sentenced to life in prison.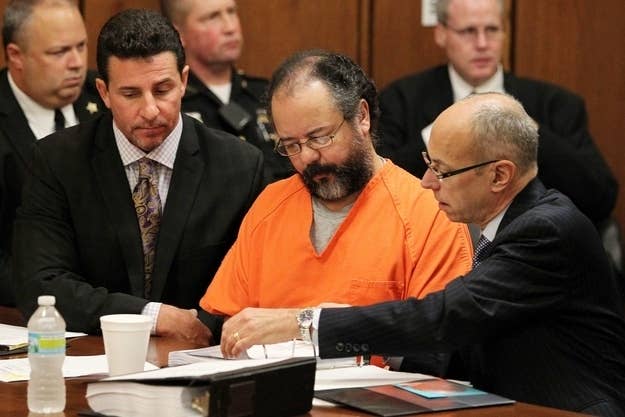 Ariel Castro was officially sentenced to life in prison without the possibility of parole Thursday, as the case that began with the 53-year-old kidnapper's arrest in early May came to a close.
"I'm not a monster — I'm sick," Castro said to the court, before receiving his sentence. "I'm a musician. I drove a school bus. I have a family. My daughter would say, 'My dad is the best dad in the world.'"
Last week, Castro entered a guilty plea, accepting a deal that would put him in prison for a 1,000-year sentence. He had been indicted on 977 counts — including 139 counts of rape, 177 counts of kidnapping, and two counts of aggravated murder — for the kidnapping of three young women between the years of 2002 and 2004.
In his statement, Castro explained how being sexually harassed as a child made him "sick" as an adult. He said he wasn't violent, but that he had "an addiction — just how alcoholics have an addiction."
"I'm not a violent person," he said. "I simply kept them there without them being able to leave."
Among Castro's most shocking statements was that the sex that happened under his roof was consensual.
"I just want to clear the record," he continued. "I never beat these women, like they're trying to say I did. I never tortured them."
Castro apologized to the three victims and asked for their forgiveness, but he also said there was "harmony" in the house where he kept them. He said Amanda Berry couldn't have been tortured, because she appeared happy in a video she recorded two months after her release and onstage at a Nelly concert last week.
"A person who has been tortured doesn't act that way," he said.
Despite pleading guilty to murder, Castro said that he didn't kill anyone and only entered the plea to end the trial. Judge Michael Russo didn't buy into Castro's arguments or claims of mental illness.
"You said the house was one of harmony," he said. "I'm not sure that there's anybody in America that will agree with you ... You made a calculated decision to do wrong."
Prior to Castro's statement, the cousin of Gina DeJesus and sister of Amanda Berry offered statements; Michelle Knight was the only kidnapping victim to appear in person.
"I spent 11 years in hell. Now your hell is just beginning," she told Castro and the court. "I will live on. You will die a little everyday ... After 11 years, I am finally being heard, and it is liberating."
The judge later thanked Knight for her "remarkable restraint" during Castro's statement.
Prior to Castro and the victims' statements, various FBI and local government officials testified, offering new details of the investigation.
Castro apparently played Russian roulette with his victims. When an FBI agent asked him about this, Castro allegedly responded: "I don't recall it, but if the girls said it happened, it probably happened."
The agent who interrogated Ariel Castro says he told him: "I'm a criminal. I knew what I did was wrong. I showed the guns to the girls as a form of control."
"When I asked him the question, he answered the question" said the FBI agent who questioned Ariel Castro. "He told me he was a sexual predator, and defined that as 'somebody who continually repeats offenses.'"
A model of Castro's house:
A pole the women were chained to: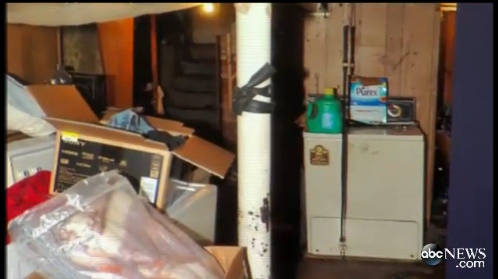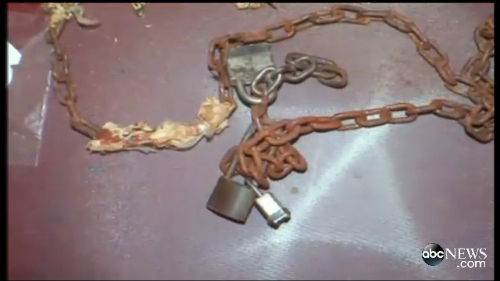 A possible suicide letter found in Castro's house: