The End Of Invisible Children
The group behind KONY 2012 will shutter its U.S. office and spend a year in transition, planning to close by the end of 2015.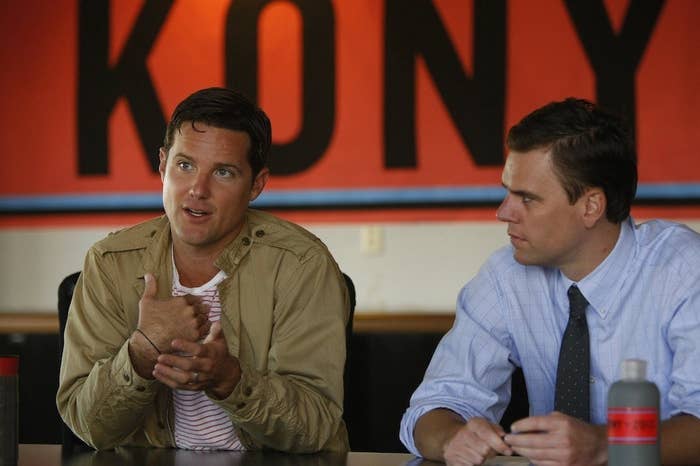 Invisible Children, the nonprofit organization best known for its KONY 2012 campaign (and the ensuing backlash), will close its San Diego, California, headquarters and reduce its staff of about 22 U.S. employees to five remote workers this month — the organization's first step in a plan to cease operations by the end of next year.
"It's the end of Invisible Children as most people know it," said CEO Ben Keesey in a phone interview this weekend.
In 2015, Invisible Children — formed in 2004 to raise awareness about central African warlord Joseph Kony's Lord's Resistance Army (LRA) — will no longer produce the short films or youth-driven events it's become known for, Keesey said. It will operate only in the U.S. through political advocacy, lobbying Congressional support for ongoing anti-LRA investments. (One of the five remaining staff members will manage a group of volunteers to this end.) Meanwhile, key programs operated in Africa will go through a "12-month handover process."
These programs — including the Early Warning Network, a radio system connecting about 80 LRA-affected communities — will be taken over by trusted partners in the region, the organization said. Keesey estimated that the number of African jobs funded by Invisible Children will be reduced from "about 100 to 25 or 30."
In 2003, three aspiring California filmmakers traveled to Uganda in search of a "compelling story." They returned with footage of rural children trying to avoid capture by the LRA.
The friends made Invisible Children: Rough Cut and toured campuses with it — soliciting donations, selling merchandise, and organizing theatrical events around the cause. It became an IRS-certified nonprofit, and as its supporter base grew, revenue climbed into the millions. Then, most expenses were devoted to the film production and tours in the U.S. A smaller amount funded scholarships, teacher exchanges, and a seamstress program in central Africa.
Eight years after its founding, the release of "KONY 2012" changed everything for Invisible Children. The video was a call for a social-media age uprising; they wanted to make Joseph Kony "famous." The campaign initially appeared to be working — the video became the "most viral" of all time, and Invisible Children raised $5 million in 48 hours — until it started drawing serious criticism from academics, foreign policy wonks, and regional experts, culminating in the very public meltdown of Jason Russell, the video's narrator and last remaining of the three founders. The damage was drastic and long-lasting, as BuzzFeed News reported in March, the two-year anniversary of KONY 2012:
In the controversy's aftermath, Invisible Children had difficulty booking school tours for the first time in years. The money wasn't there like it used to be, with young fundraisers experiencing resistance — "from their families, their friends, people spitting on them, people calling them liars, people calling them stupid, they don't know what they're talking about," Russell says. "Before KONY 2012, our organization was predominantly seen as, Good job! You guys are inspiring, keep going, we believe in you. And all the sudden it flipped on its head — You guys are liars, you're a scam factory, you're fake, you're embezzling the money, or whatever."

By mid-2012, Invisible Children had nearly $26.5 million in revenue and $17 million in net assets. By mid-2013, the organization had $4.9 million in revenue (their lowest since 2005) and less than $6.6 million in assets. Sixty-five employees in the San Diego office became 29. Two floors of a building became one. About 130 staffers in Africa — 95% of them from the region — became 108.
Invisible Children maintains that KONY 2012 brought about significant victories in the effort to find Kony and assist LRA-affected regions, including new and renewed commitments from President Obama and Congress, the African Union, the United Nations, and the European Union. The organization also responded to the criticism by significantly changing its expense model, devoting more resources to African programs and scaling back U.S. campaigns. But Invisible Children could never quite erase the mark left by KONY 2012, particularly in the media.
Monday's announcement was not altogether surprising. When BuzzFeed News visited Invisible Children's headquarters, staffers talked at length about the end of the organization being within sight.
"We knew that there would be the day that we would put ourselves out of a job," Keesey said.
Still, Invisible Children's plan was to begin shutting down after Joseph Kony was captured or killed — he's still believed to be in hiding today, despite President Obama again boosting attempts to find him earlier this year.
While Invisible Children is asking for donations for a "Finishing Fund," to help finance the 2015 transition, there will be no big benefit concerts or campaigns marking the organization's end. Keesey said he still has hope Kony will be found in 2015 — at which point Invisible Children would go "back to the strategic drawing board, so to speak," he said, to focus on rehabilitating the communities most affected by Kony's crimes.
Keesey will remain on Invisible Children's board, which will likely continue through the end of 2015, but will only stay on staff to lead the remaining employees for about half the year, he said. Jason Russell's last day on staff will be this month. On Saturday, Keesey said, the organization gathered employees and alumni to talk about the transition. In an interview later that day, the CEO referenced the impact of KONY 2012 on the organization and its supporters.
"A lot of the really vocal critics in the wake of the KONY 2012 campaign, they'd go so far out of their way to tell young people their work doesn't matter — to knock people down from the mantle of 'You can impact the world,'" Keesey said. "Even though we're announcing this before the capture of Joseph Kony, the Invisible Children story is one of gigantic progress and huge impact in people's lives."
Invisible Children has posted a message to supporters on its website. The organization says it needs to fundraise $150,000 to operate in 2015.