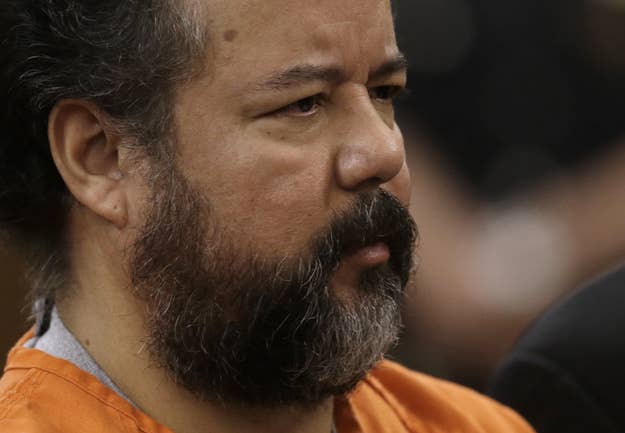 Ariel Castro, the 53-year-old former school bus driver accused of kidnapping Amanda Berry, Gina DeJesus, and Michelle Knight between the years of 2002 and 2004, will serve life in prison after accepting a plea deal on Friday.
In June, Castro was indicted on 977 counts — including 139 counts of rape, 177 counts of kidnapping and two counts of aggravated murder. His trial was originally scheduled to begin on Aug. 5.
From the Associated Press:
He was accused of repeatedly restraining the women, sometimes chaining them to a pole in a basement, to a bedroom heater or inside a van. The charges alleged Castro assaulted one woman with a vacuum cord around her neck when she tried to escape.
In court Friday, Castro said he knew he was "pretty much going to get the book thrown at me." As part of the plea deal, he accepted 937 of the counts against him.
When the judge asked him to agree that he was a "sexually, violent predator," Castro said he didn't agree with "the violent part." He said he understood that he wasn't going to be released and that his house would be seized and demolished.
Footage of Castro's courtroom appearance:
Earlier this month, Castro's victims — who were all kidnapped as teenagers — spoke out for the first time since being discovered in early May.