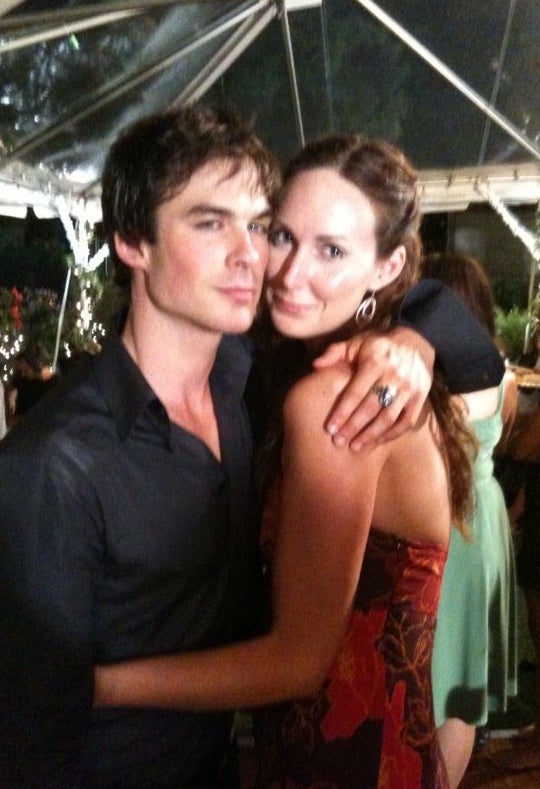 Shannon Richardson, 36, was arrested Friday on suspicion of sending ricin-tainted letters to President Obama and Michael Bloomberg in May, anonymous law enforcement officials told the Associated Press. She had previously told authorities that her husband Nathaniel Richardson sent the letters, which were postmarked on May 20, from Shreveport, La. — about 100 miles from their home in Texas.
It all started last week, when 33-year-old Nathaniel, an Army veteran and Richardson's third husband, was arrested in connection with the ricin case and held for questioning. From the New York Post:
[Shannon Richardson] called police to the couple's New Boston, Texas, home after she found "Tupperware with what looked like ricin in the refrigerator," a source said...

In addition to the refrigerated ricin, Guess also claimed she had discovered directions on "how to make ricin" in the house and that somebody had Googled Obama and Bloomberg on the home computer, according to sources.
But Nathaniel told investigators his wife — who is pregnant with her sixth child — had set him up. A container of castor beans (a ricin ingredient) purchased with a credit card was found in his car, though Nathaniel says he doesn't use credit cards. He's since been released:
John Delk, who represents Nathaniel Richardson, told the AP on Thursday that his client had filed for divorce and may have been set up by his wife. He said his client was cooperating with authorities investigating the letters, which were sent last month to Bloomberg, his Washington gun-control group and the White House threatening violence against gun-control advocates.
The letters reportedly warned Bloomberg and Obama, "You will have to kill me and my family before you get my guns."
According to her IMDb page, Richardson holds paralegal and teaching degrees and "donated bone marrow in 2011 to save the life of a little girl with Leukemia."
Her full IMDb resume: