"Standing Man" Becomes Symbol Of Turkey Protests
The new "Lady in Red."
On Monday night, a Turkish choreographer named Erdem Gunduz stood still in Istanbul's Taksim Square — the site of weeks of anti-government protests — staring at a portrait of Mustafa Kemal Ataturk, the man who founded modern, secular Turkey.
He stood there silently for hours, and soon other demonstrators began to notice. From the Agence France-Presse:
The choreographer's plan was to stay standing still there for a month, breaking every 24 hours for three hours' rest, while a friend took his place.

It was not long however before others joined in.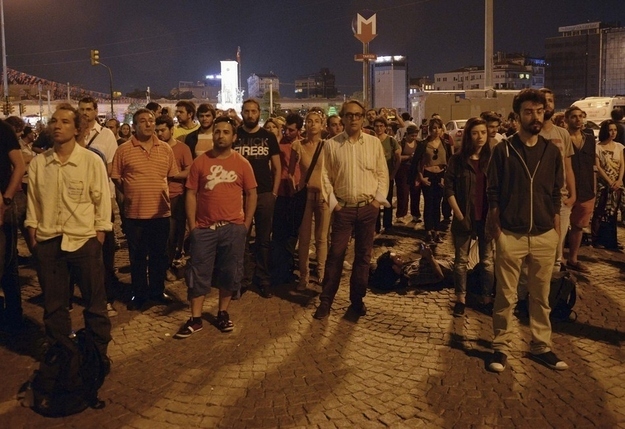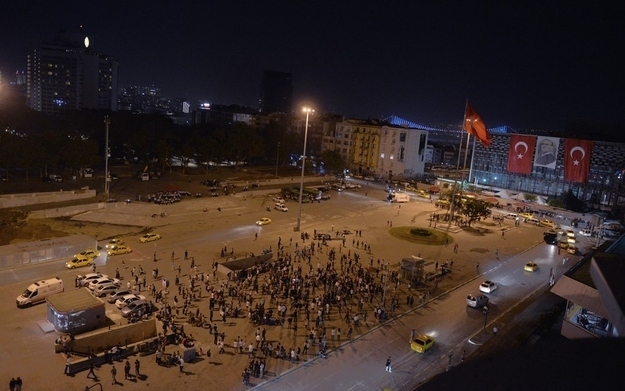 According to the AFP, word spread quickly on social media, and the crowd grew substantially. Police eventually moved in, reportedly arresting 10 people, though Gunduz was able to escape.
Those arrested were quickly memorialized.
And on Tuesday, hundreds more joined in the silent protest, standing peacefully in Taksim Square and all over Istanbul.