Shots Fired At Georgia Elementary School, Gunman In Custody
UPDATED: Suspected gunman identified as 20-year-old Michael Brandon Hill; a school clerk says she convinced the man to put down his weapons and surrender. There were no injuries in the shooting and the school was evacuated.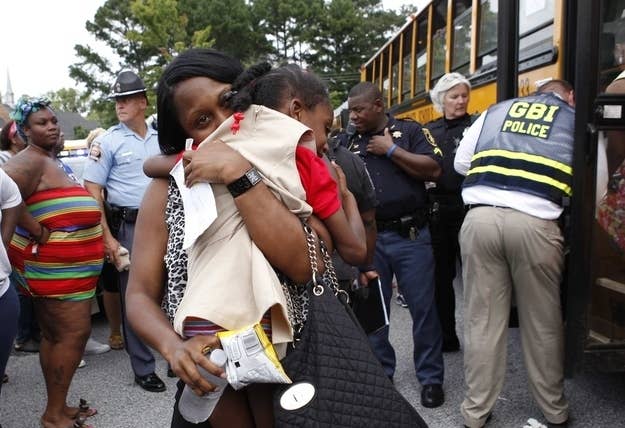 An active gunman was reported at McNair Discovery Learning Academy in Decatur, Ga., around 1 p.m. local time on Tuesday. There were no injuries and one person is in custody, according to local reports.
The DeKalb County Police Department confirmed that the gunman fired multiple shots and police did not return fire.
According to WSB-TV, the suspected gunman asked the school to call the news station. An editor said she could hear gunshots while on the phone with a school official.
Students at the pre-Kindergarten through fifth grade school were evacuated and kept safe throughout the ordeal. Parents were asked to pick their children up at a nearby Walmart.
Update - Aug. 20, 2:40 p.m., EDT: More details have been released about the suspected gunman.
The Atlanta Journal Constitution has photos of students reuniting with their parents.
Update: 7:45 p.m. EDT — Gunman reportedly identified as Michael Brandon Hill.
A school clerk told ABC News she convinced the gunman to get down on the floor so police could apprehend him.
Update: Aug. 21, 2:10 p.m. EDT — According to police, Hill brought 500 rounds of ammo to the school.