Gunman Kills Self After Shooting At Arapahoe High School In Colorado, Might Have Targeted Librarian
One person was injured Friday when a student, apparently looking for a specific teacher, opened fire before turning the gun on himself.
UPDATE: Dec. 21, 7:23 p.m., ET: Shooting victim Claire Davis died earlier today, a hospital spokeswoman told Denver Post reporter Ryan Parker.
Update: Dec. 14, 5:15 p.m. ET — The shooter reportedly bought a 12-gauge shotgun legally at a Denver-area store about one week before Friday's attack, according to multiple law enforcement officials.
At a press conference on Saturday, Arapahoe County Sheriff Grayson Robinson said that the school shooter had gun, machete, and three incendiary devices in a backpack.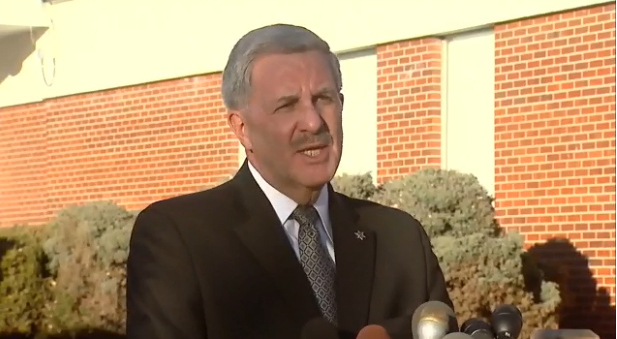 The victim has been identified as Claire Davis, 17, a Senior at Arapahoe High School. Yesterday the victim's age was misidentified — she was reported to be 15.
Update: Dec. 14, 2:27 p.m., ET — Shooter Karl Pierson may have been targeting a school librarian.
Librarian and debate teach coach Tracy Murphy believed to be the intended target of Karl Pierson, who injured one person before taking his own life.
Murphy is the head of the school's speech and debate team who had allegedly recently kicked Pierson off the team, according to ABC7 in Denver.
Murphy escaped without injury. Though a second student was originally reported injured, she was just covered in blood from the first victim, Arapahoe County Sheriff Grayson Robinson said.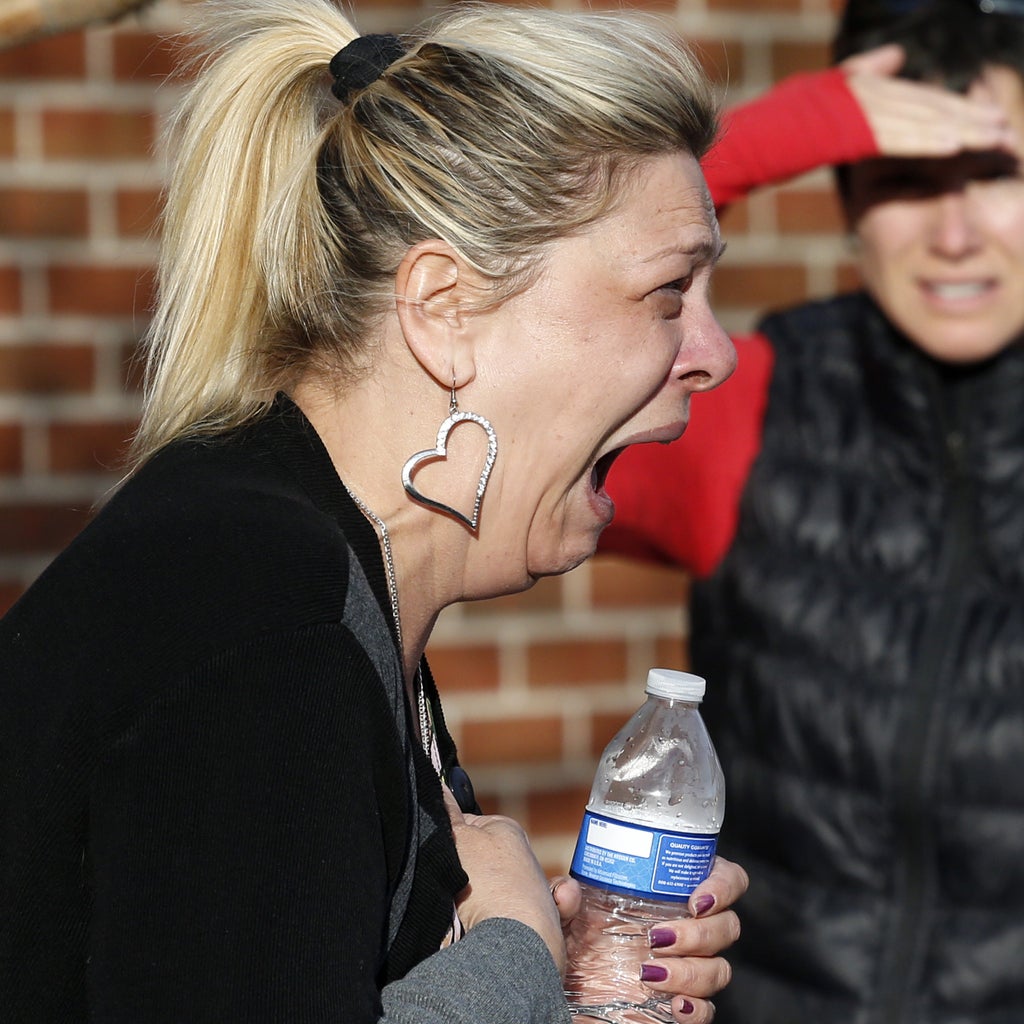 Update: 10:20 pm ET — Gunman identified as Karl Pierson.
Arapahoe High School student Karl Pierson, 18, was identified as the deceased gunman in Friday's shooting, Sheriff Grayson Robinson announced at a news conference.
Robinson said one person suffered a gunshot wound during the incident and is in the hospital. Despite earlier reports, there was not a second gunshot victim. All other injuries sustained during the shooting were "anxiety attacks," he said.
Update: 8:10 pm ET — Devices discovered, motive possibly revenge, shooting victim critical.
A 15-year-old female student is in critical condition following the shooting, while another student, who suffered a minor gunshot wound, has been released from the hospital, Arapahoe County Sheriff Grayson Robinson said at a news conference.
The gunman, who has not yet been identified, may have been seeking revenge on a teacher after a disagreement, though an investigation is underway to learn more, the sheriff said.
Police also discovered two explosive devices at the school, Robinson revealed. One of the devices, said to be a Molotov cocktail, was detonated in the school while another was safely recovered.
The sheriff said he believed the gunman took his own life after he had been discovered by a school resource officer and deputies, who he praised for their quick response to the shooting.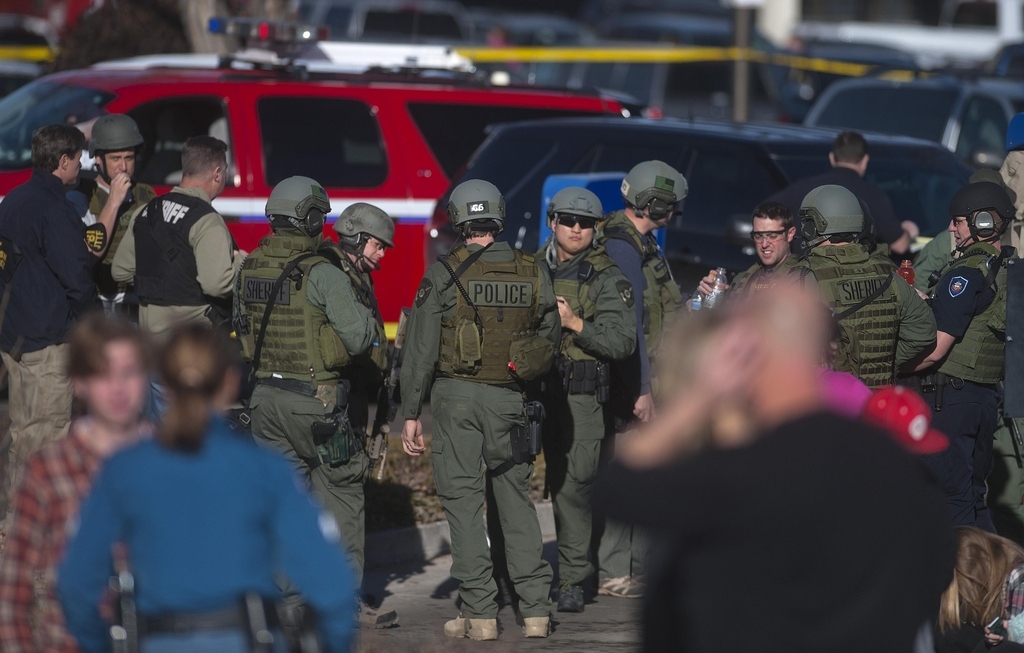 Update: 7:40 pm ET — Two people who were injured in the shooting have been released from the hospital.


One person was shot and injured at Arapahoe High School in Centennial, Colo., Friday when a student opened fire before turning the gun on himself.
The shooter — a student who apparently was looking for a specific teacher — died of a self-inflicted gunshot wound, Arapahoe County Sheriff Grayson Robinson said in a news conference. He said the shooter appeared to have acted alone.
One of the injured victims was a student, according to Littleton Hospital, believed to be 15 or 16 years old, reported 9 News' Kim Christiansen.
The school is about eight miles east of Columbine High School in Littleton, where two teenage shooters killed 12 classmates and a teacher before killing themselves in 1999.
More than 2,200 students attend Arapahoe High School, according to the district website.



A reminder from the brother of an Aurora theater shooting victim:

And the relatives of a Newtown victim. Tomorrow is the one-year anniversary of the Sandy Hook shooting.