ST. PAUL, Minnesota — In October 2016, a year before #MeToo became a national rallying cry, a Minnesota couple discovered their teenage daughter had a secret cellphone.
The 16-year-old, A., who was referred to by her initials in court documents, told her parents the phone came from a relative, Michael Hill. She and Hill used it to send "sexually explicit stuff back and forth," a North Saint Paul police officer wrote in a statement last July.
Hill had been a presence in A.'s family life for at least six years by the time they began those sexual conversations in March 2015. A. had just turned 15. Hill was 24. But in May, she told police, they started having sex. Investigators said Hill had "repeatedly pestered her" until "she finally gave in."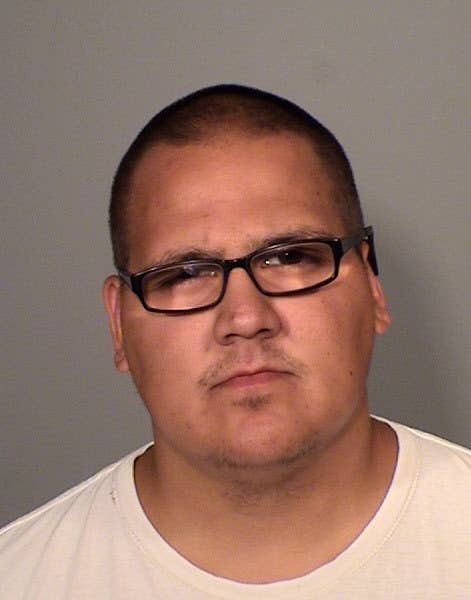 Hill was arrested in June 2017, charged with first-degree criminal sexual conduct, and released on bond. In February, he pleaded guilty. When it came time for sentencing, Assistant County Attorney Somah Yarney implored the judge to send Hill to prison for 12 years — the typical sentence for someone guilty of his crime — claiming Hill had "no grasp of the consequences of his behavior."
Instead, Judge Stephen L. Smith gave Hill probation. All told, he spent four days in jail.
The decision rattled the Ramsey County Attorney's Office. It wasn't just the judge's perceived leniency. It was that the leniency came at a time when the public's awareness of sexual abuse and the toll it takes on victims was at an all-time high. The #MeToo era had begun just six months earlier. If men were finally being held accountable, why did this particular man get a pass?
But Hill's sentence was not extraordinary. In 2016, Minnesota judges granted sex offenders probation instead of legally prescribed prison time in about 24% of cases. This rate varies by state; in Florida, one of the toughest states on sex offenders, around 16% of offenders got probation in 2010. An Idaho study from 2007 found that more than 33% of child sex offenders were sentenced to probation. This year, that figure would include a 30-year-old man who molested an 8-year-old boy, spurring one Idaho prosecutor to argue — in vain — that "the stakes are simply too high here, the danger too great, and the damage too significant to put him on probation."
"In this awakened era of #MeToo, it is hard to see how anyone could ... think this minimal sentence is proportional to the seriousness of Mr. Hill's triple-digit sex crimes."
What makes Hill's case unusual is the Minnesota prosecutors' decision to fight back. In June, Ramsey County appealed the judge's sentence — in the name of #MeToo.
"The punishment here simply does not fit the seriousness of the crime," said Assistant County Attorney Thomas Ragatz in the state's appeal. People spend four days in jail for driving on suspended licenses, not raping a minor dozens of times, he pointed out.
Ragatz compared Hill to other convicted abusers who've been punished with nothing but "slaps on the wrist," like Stanford student Brock Turner, who was sentenced by then-judge Aaron Persky in 2016 to six months in jail for sexual assault — California prosecutors had asked for six years in prison. Turner was released after serving three months. Outcry over Persky's sentence resulted in his recall this June. Ragatz said Hill's sentence was "arguably more inappropriate" than Turner's.
"In this awakened era of #MeToo, it is hard to see how anyone could ... think this minimal sentence is proportional to the seriousness of Mr. Hill's triple-digit sex crimes," Ragatz wrote in a court filing. The judge in Hill's case, Smith, did not respond to BuzzFeed News' requests for comment. Neither did an attorney for Hill.
Hill's case has precedent. In 2013, the state of Montana successfully appealed the 31-day sentence of a teacher who pleaded guilty to raping a 14-year-old girl. But this is still a rare move for prosecutors; in Minnesota, less than 2% of cases result in an appeal of the sentence. Ramsey County's decision to challenge Hill's sentence shows both the limits and the potential reach of #MeToo, a social justice movement, in the criminal justice system, where laws, not politics or passion, are supposed to hold sway.
"Sentencing is a lot harder than it looks," retired New Jersey Superior Court judge Barnett Hoffman told BuzzFeed News. Hoffman presided over 90 serious sex crime trials during his career, he said, after which he wrote a book on sex crime law. He's been challenged for giving sex offenders probation. He's also given sex offenders life sentences.
"You should be able to do what you feel is right without worrying about anybody second-guessing you in the public," he said.
A judge looked at Hill, a young first-time offender in treatment, and decided he deserved a chance at rehabilitation, shielding him and his family from the trauma of incarceration. Prosecutors looked at the victim, a girl whose life they saw as ravaged by Hill's grooming and abuse, and wanted justice for all she lost and stands to lose.
The court's mercy could have saved Hill. Now #MeToo could help put him away.
The texts with A. started innocently enough, Michael Hill told a therapist last fall, according to court documents — "how was your day?" — before progressing to "you're cute" and "that's hot," and then on to nude photos. But soon, A. felt forced to "give in" to Hill, as authorities said. They had sex, and continued having sex for months, even after Hill married into A.'s family in October 2015. By the following summer, A. and Hill had sex on a daily basis, she told police.

When A.'s parents discovered her secret phone in late 2016, they took it away and tried keeping her away from Hill. But a few months later, when they found he'd smuggled her another phone, they contacted the police.
In June 2017, investigators confronted Hill, who admitted to having sex with A. He told the police that he never forced himself on the teenager, that he thought they'd end up together someday, and that he knew it was wrong, but he couldn't control himself. Hill spent a few days in jail before posting bail. He faced two counts of first-degree criminal sexual conduct: one charge for the long duration of their sexual relationship, and the other for A. being a relative.
In the evaluation, Hill said he didn't think anything he did with A. was harmful.
Hill's lawyer sent him to Project Pathfinder, a Minnesota nonprofit that says it works to help sex offenders "learn to live honorable and decent lives." That means accepting responsibility for their behavior and its consequences, and "[making] changes to stop the abusive cycle." At the time of his sentencing, Hill said he was enrolled in its outpatient program, which includes weekly group therapy and bimonthly one-on-one therapy. Judge Smith later remarked on the nonprofit's "strong reputation."
It's a November 2017 evaluation from Project Pathfinder that provided the court the most complete picture of Hill, now a 28-year-old electrician who still lives with his wife and their 6-year-old in a townhouse in Hastings, Minnesota, an old, pleasant, family-friendly town on the Mississippi River, about 20 miles south of downtown St. Paul. The most legal trouble Hill had ever encountered was having his license temporarily suspended because he failed to pay speeding tickets.
In the evaluation, Hill said he didn't think anything he did with A. was harmful. Illegal, yes, but he believed they were in a "consenting, mutual relationship." He couldn't define the laws or nature of consent, but he knew he "didn't rape her," Hill told the therapist. He was forthcoming; when Hill was confronted by the cops, he'd confessed right away, saying he knew he'd behaved selfishly. Hill wanted to put himself in a "positive light," the evaluation said. And he took issue with the estimate A. provided police of how many times they had sex between May 2015 and October 2016 — 60 times in St. Paul and 100 times in Hastings, which Hill said was "not possible."
The evaluation concluded that Hill would benefit from sex offender treatment but wasn't motivated to seek it out; while he might feel some regret and guilt, he "remains ambivalent."
In February, Hill agreed to plead guilty to one charge of criminal sexual conduct, on the condition his second charge was dropped.

"You knew that she was under the age of 16, right?" the judge in Ramsey County asked when Hill entered his plea.
"Yes," replied Hill, then 27.
"And there's no excuse, right?"
"No."
Two months later, prosecutors asked that Hill spend 144 months in prison, the amount of time required by Minnesota's sentencing guidelines for his charge. Yarney, the assistant county attorney, used Hill's Project Pathfinder evaluation as "disturbing" evidence that he could not articulate why sex with a minor was inappropriate. "That's extremely scary," she said.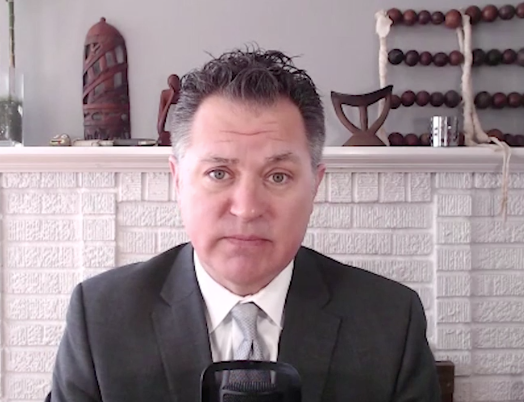 Hill's then-attorney Jack Rice argued that while Hill didn't initially demonstrate a total understanding of his wrongdoing, he was seeking help at Project Pathfinder and that those efforts would be disrupted by prison. Hill's family was in the courtroom, visibly backing him: his mother, his cousins, his wife, and one of A.'s siblings.
"Does it fix what happened to this poor young woman? No, it does not. It doesn't fix her. And we understand that," Rice told the judge. "But what this is about right now is the balance of what we can do for society, what we can do for her, what we can do for him, and how we move forward. You take him down [the prison] path, judge, and it's over."
Rice's argument relied on the idea that prison doesn't work — rather than rehabilitate offenders, many believe it can make them more likely to become repeat offenders. Reentry following prison is incredibly difficult. Smith may have seen this firsthand: Before he was appointed to the bench in 2015, the judge was an assistant state public defender, helping incarcerated people appeal their prison sentences.
"What this is about right now is the balance of what we can do for society, what we can do for her, what we can do for him, and how we move forward."
Smith ordered Hill to serve 10 years of probation and pay a $386 fee instead of going to prison. The reasons, he said: Hill's lack of criminal background, his family's support, the fact that he admitted early on to the girl's allegations, Smith's belief that Hill was expressing genuine remorse, and Hill's continued enrollment in Project Pathfinder.
Hill was also ordered not to have any contact with A., who had turned 18 by the time of the sentencing. She didn't speak in the courtroom that day. The prosecutor said her family had been divided by the revelations, leaving A. without "the support that she deserves," Yarney said.
"We can't forget about the fact that this girl, who's in counseling, who's devastated by this, who's had to take on the burden of family strife that a person her age should not have to, is going to carry this into her future relationships," the prosecution pleaded.
"She's going to carry this with her."
About two months before Hill's sentence was appealed, the Ramsey County Attorney's Office released a two-year study detailing how it handles sex crimes. The findings: Of all the reports investigated by police, 30% made it to the county attorney's office to be considered for prosecution. From there, 37% of cases were prosecuted. That meant less than 11.5% of sex crimes reported in Ramsey County resulted in criminal charges.
It's hard to say how these figures compare to other counties across the country because few release such information. The best national statistics available come from the FBI, which in 2016 said that 36.5% of reported rapes were turned over to courts for prosecution. But the FBI didn't say how many of these reports advanced to the next stage — criminal charges — and these statistics focused only on rape, not other sex crimes. More precise data is scarce, not least of all because so few sex crimes are even reported in the first place.
Ramsey County's report was inspired by Start by Believing, a campaign launched in 2011 by the nonprofit End Violence Against Women International to help sexual violence victims by, among other things, urging institutions and the public to believe people when they report. Universities and police departments across the US have taken this pledge to support victims. So have prosecutors offices in California, Iowa, Oklahoma, Virginia, and Arizona, though officials there have expressed concern that the campaign impedes a "fair and neutral investigative process."
Their job is to be committed to the law, but they can't always reasonably disconnect from society.
But the Ramsey County Attorney's Office is the largest prosecutor in the country to make the pledge, said EVAWI's Kim Herd. And it's the only one to put out anything like its April 2018 report, which emphasizes the need to work harder to support victims. Which might be why Ramsey County's prosecutors were left especially reeling following Hill's sentencing. There was something about the case — the victim, her vulnerability, that she'd been "virtually ignored" in Hill's defense, prosecutors said in a brief. And there was a desire to send a message that judges can't just do whatever they want.
"The extraordinarily lenient sentence in this case was an abuse of discretion," wrote Ragatz, the assistant county attorney, in the state's June appeal. The appellate court has until the end of the year to decide whether to uphold or reverse Judge Smith's sentence.
There's long been debate over how judges should consider current events and popular movements (like #MeToo or Black Lives Matter, or immigrant or LGBT rights) in their rulings. Their job is to be committed to the law, but they can't always reasonably disconnect from society.
"I know plenty of judges who would not want to say this on the record, but who would readily admit that they can't escape the broader political/social/legal conversations going on," said Douglas Berman, a law professor at the Ohio State University who chronicles trends in sentencing. "They're humans too."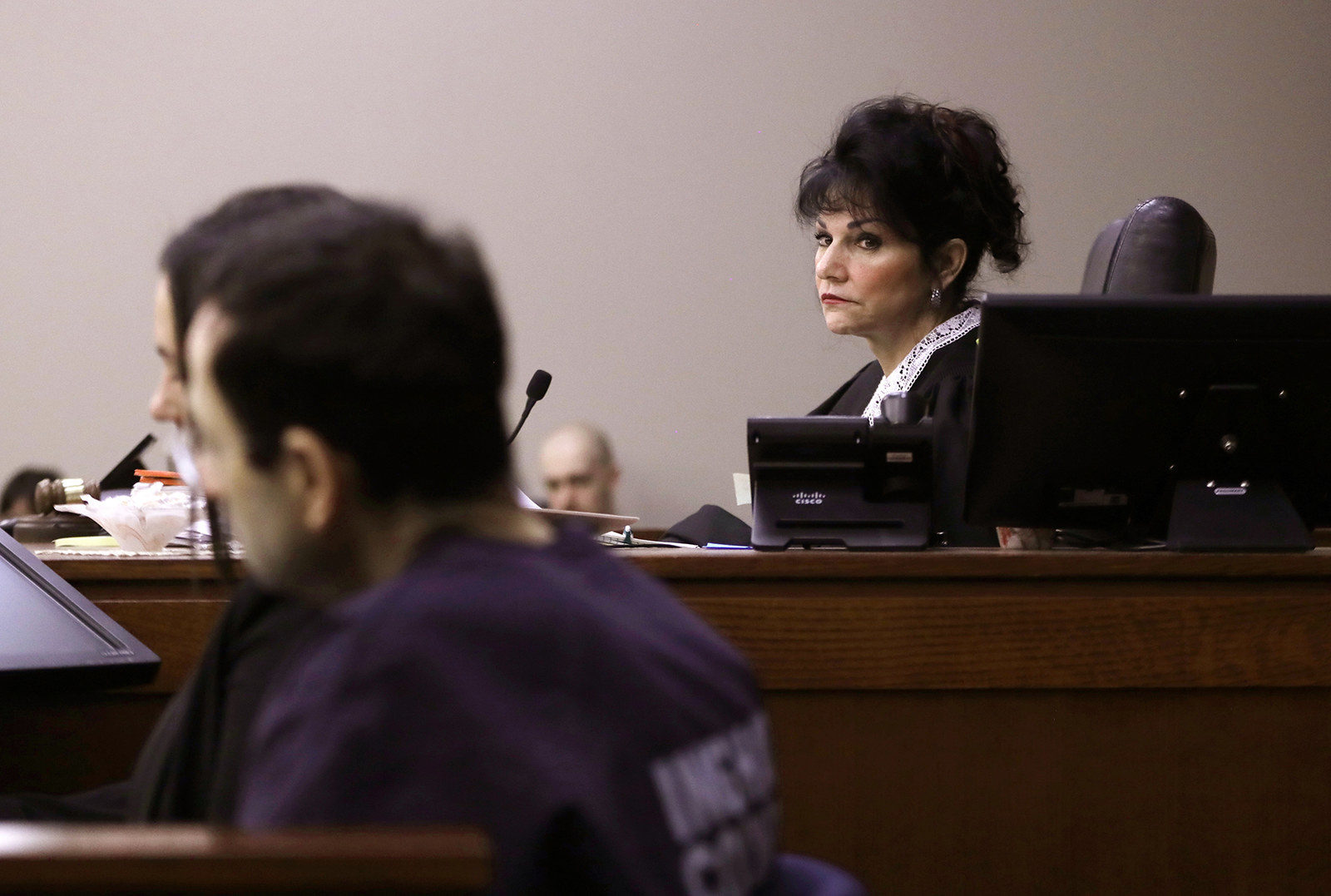 There are judges like Rosemarie Aquilina, who told ex-US Gymnastics doctor and serial abuser Larry Nassar that it was her "honor and privilege to sentence" him, seemingly expressed a wish to see him be sexually assaulted, and proclaimed that she signed his "death warrant" with her decades-long prison sentence. Then there are judges like Aaron Persky, who amid the uproar over his sentencing of Brock Turner voiced frustration that public opinion and reelection pandering could rule his bench. If the world is divided over how to handle #MeToo, why wouldn't judges be too?
Persky's recall raised questions about whether more judges would lose their jobs in election seasons. Before the midterm election in Utah, there were calls to remove Judge Christine Johnson over her sentencing of sex offenders, including her 36-month probation sentence for a Boy Scout leader who pleaded guilty to abusing a 12-year-old boy. (Voters retained Johnson.) But if #MeToo is to bring change to the criminal justice system, it's increasingly clear that it won't come from the bench. It'll come from prosecutors and legislators trying to usher in that change.
And so if #MeToo is going to make its way into courtrooms, it will be because of prosecutors — and their most powerful tools: victims willing to tell their stories in court.
Pennsylvania Attorney General Josh Shapiro has made this his personal mission, taking on the local Catholic Church, celebrating the lengthy sentences of Nassar and Bill Cosby, and vowing to "hold big, powerful institutions accountable for protecting their reputation over the victims." In California, despite pleas from civil rights advocates who thought the measure would disproportionately affect minority communities, lawmakers passed a post-Persky law introducing mandatory minimums for some sex offenders — at a time when mandatory minimums are being rolled back nationwide. Alaska lawmakers are currently trying to close a loophole that allowed a judge to give probation to a man accused of choking a woman into unconsciousness and masturbating on her; under the current law, the man did not commit a sex crime.
Not all #MeToo measures have been successful. In Minnesota, a bill that would toughen punishment of some sex offenders — particularly those convicted of child pornography crimes — fell flat last spring. That bill wouldn't have condemned Hill to prison, though it would have given him a lifetime of probation, rather than 10 years.
And so if #MeToo is going to make its way into courtrooms, it will be because of prosecutors — and their most powerful tools: victims willing to tell their stories in court.
As a judge in New Jersey, Hoffman said he presided over both child sex abuse cases and death penalty cases. When the former had young victims show up in court — girls with their hair in pigtails and mary jane shoes on their feet, Hoffman said — those cases became infinitely more "traumatizing" to decide than capital punishment cases. More than the sociopolitical winds blowing through the nation, judges can be swayed by what's inside their courtrooms: who's looking them right in the eye, and how that's making them feel.
"The ultimate test is my belly," Hoffman said. "If it doesn't feel right, it's wrong." ●

A year after #MeToo became a household term, BuzzFeed News is bringing you stories about how far we've come, who's been left out, and where we go from here.

Read more here

.