Search Continues For Dead And Missing After Oklahoma Tornado
UPDATE: The Oklahoma City medical examiner's office confirmed 24 deaths on Tuesday morning, a sharp decline from what had been previously been reported.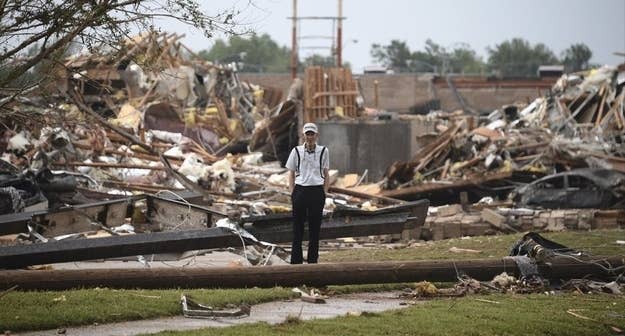 Emergency workers on Tuesday continued to search for survivors of a vast tornado that ripped through the Oklahoma City area Monday. News reports had put the death toll as high as 91 people, but on Tuesday the Oklahoma City medical examiner's office said that 24 bodies were recovered from the rubble, though that number could rise. Amy Elliott, the medical examiner's chief administrative officer, told Reuters that the earlier numbers "may have included some double-reported casualties."
In an afternoon news conference, Gov. Mary Fallin said at least 237 are confirmed injured.
"This is one of the most horrific storms we've ever faced," she said. "But we will get through this. We will overcome."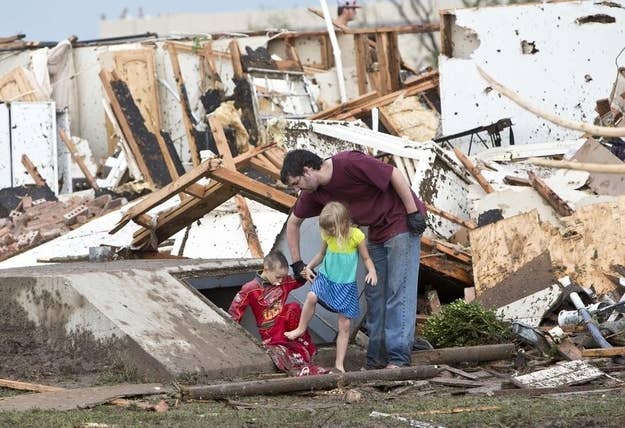 Oklahoma City television station KFOR is reporting that 233 people were injured in the storm, which descended upon the area on Monday afternoon at about 4 p.m. EST. Moore, Oklahoma, a town of about 41,000, appears to be the hardest hit. Video and photos show buildings crushed, neighborhoods flattened, and cars crumbled.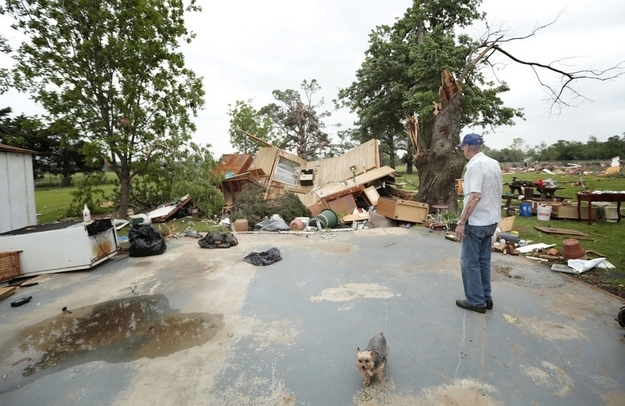 National Weather Service classified Monday's storm as EF-5 on the Enhanced Fujita scale, which measures tornado strength on a scale of 0 to 5.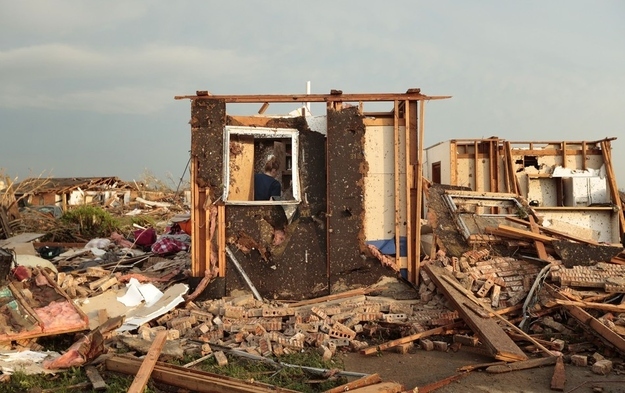 President Obama declared the state a major disaster area and will address the nation Tuesday at 10 a.m. EST.
The National Weather Service issued a warning about the possibility of severe weather -- tornadoes, large hail and damaging winds -- in parts of Oklahoma, Texas, Louisiana and Arkansas on Tuesday.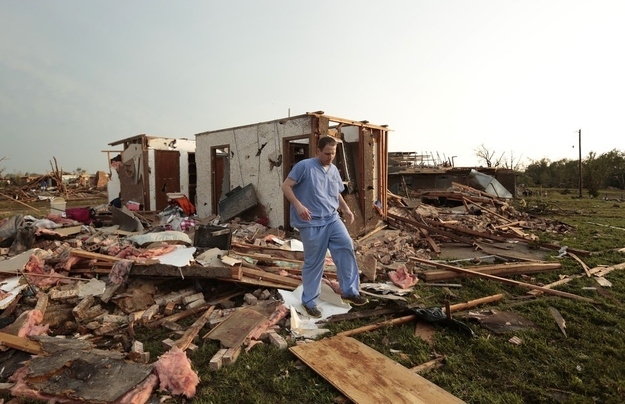 This was the fourth major tornado to hit Moore, Oklahoma. In May 1999, the town was hit by a twister with winds that reached record speeds of 302 mph. The state has experienced more violent tornadoes than anywhere else in the U.S.