San Diego Mayor Bob Filner Is Done With His "Intensive" Therapy Early
According to Filner's chief of staff, the mayor entered a behavioral clinic one week earlier than he said he would. His two-week program is now, apparently, over.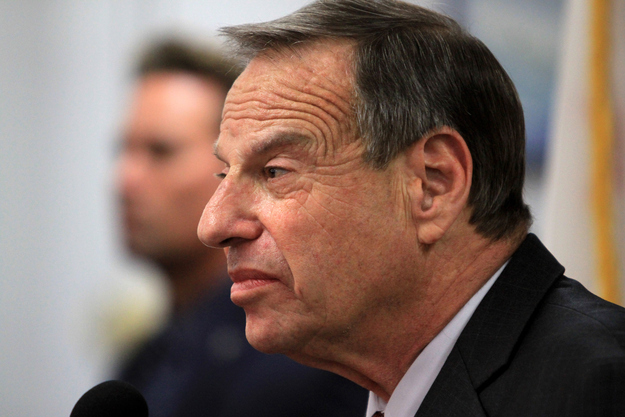 San Diego Mayor Bob Filner's chief of staff told 10News on Friday that the scandal-embroiled mayor began his two-week therapy program a week early due to "intense media coverage."
On July 26, Filner said he would enter the program on Aug. 5 and return to his office in San Diego on Aug. 19. It's now unclear when he will resume his daily duties; no further details about Filner's program has been made available by his office.
Filner said he would seek therapy at a press conference in which many expected him to announce his resignation. The 70-year-old mayor has faced weeks of accusations of sexual harassment and assault from at least 11 women.
Despite his decision to receive treatment, calls for Filner's resignation have not ended. On Friday, U.S. Sen. Barbara Boxer joined Democratic National Committee Chair Debbie Wasserman Schultz in urging him to step down:
I have already said publicly that you should resign your office as mayor because of the shocking revelations by many women about your behavior toward them.

But now I must say this directly to you: Bob, you must resign because you have betrayed the trust of the women you have victimized, the San Diegans you represent and the people you have worked with throughout your decades in public life.
Earlier this week, former servicewomen who met Filner through the National Women's Veterans Association of America added to the chorus of accusations.