Report: U.S. Files Murder Charges Against Libyan Militia Leader Over Benghazi Attack
CNN reports that it's the first time criminal charges have been filed in the investigation.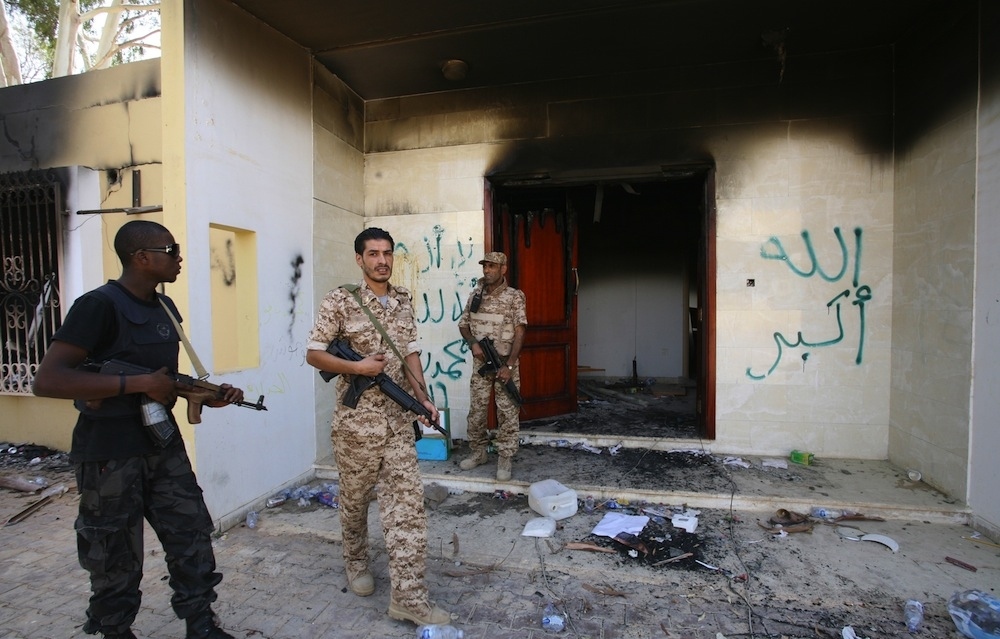 Unspecified criminal charges have been filed by the U.S. government against Libyan militia leader Ahmed Abu Khattalah in connection with last year's Sept. 11 attack on a U.S. consulate in Benghazi, CNN reported Tuesday.
The investigation will reportedly continue, but this is a major development, made one month before the first anniversary of the attack.
From CNN:
People close to the case say the investigation has moved significantly in recent months. The initial charges are filed in a complaint in New York, according to the people briefed on the matter.
Khattalah has long been viewed as the attack's suspected ringleader. But in interviews conducted weeks after the attack with CNN, Reuters and The New York Times, Abu Khattalah insisted he had not been questioned by U.S. or Libyan authorities. He denied reports that he led the attack and that he was now in hiding.
"I arrived at the street parallel to the consulate and waited for other brigade leaders to show me the way to the buildings," he told Reuters in October. "I arrived at the scene just like the others did — to see what was happening."
"These reports say that no one knows where I am and that I am hiding," he said. "But here I am in the open, sitting in a hotel with you. I'm even going to pick up my sister's kids from school soon."

Sitting with a friend in the restaurant of a Benghazi hotel, the 41-year-old, sporting a red felt hat and a full salt-and-pepper beard, laughed gently.
UPDATE — August 6, 2013 7:35 p.m. ET:
Federal law enforcement authorities have filed murder charges against Libyan militia leader Ahmed Abu Khattala, reports the New York Times.