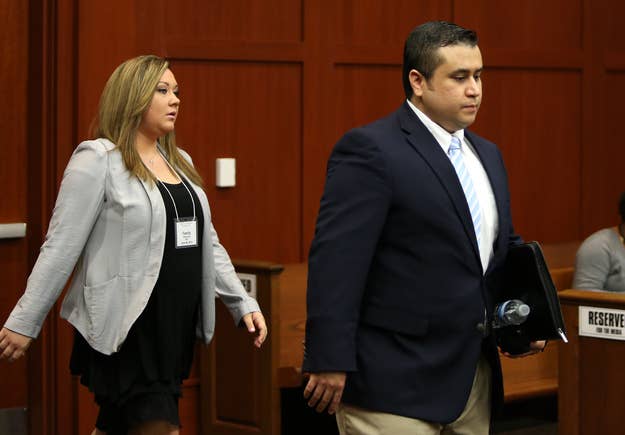 George Zimmerman and Shellie Zimmerman are divorcing, the acquitted shooter's brother reportedly confirmed on Thursday.
In an interview last week on GMA, Shellie Zimmerman — who recently pled guilty to perjury for lying during Zimmerman's bail hearing — declined to answer whether she was still with George. She said she wants to be married and have children, but that she's "going to have to think about" her future with him.
Shellie was in the courtroom for most of her husband's trial; Zimmerman did not appear at his wife's Aug. 28 hearing.
"It's difficult to communicate with your spouse when you're under so much scrutiny from both sides and I think we both have been fighting for our own individual struggles to be heard by each other and that's been difficult," she said afterward.
Their marriage has apparently been strained since before the night in February 2012 when Zimmerman shot 17-year-old Trayvon Martin; that night, Shellie said, she was staying at her father's house.