Alabama Hostage Crisis Ends With Dead Kidnapper
The child is alive and appears unharmed, officials say.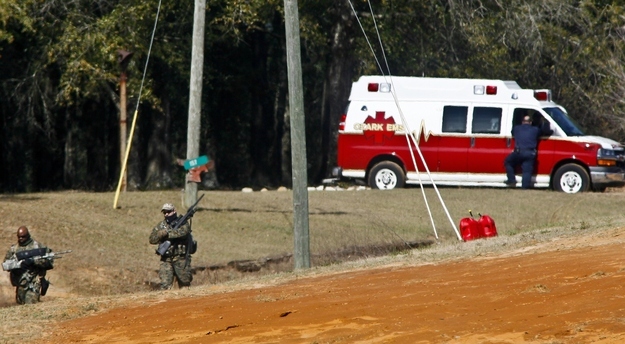 After seven days, the 65-year-old man who kidnapped a 5-year-old boy after killing a bus driver in Midland City, Alabama, has reportedly died. CBS broke the news first.
Over the last 24 hours, negotiations with suspected kidnapper Jimmy Lee Dykes "deteriorated," officials said Monday, and he was seen with a gun. Around 3 p.m., officials stormed the bunker and rescued the boy. He was immediately taken to the hospital for an examination, though he reportedly appeared unharmed. It's still unclear how exactly Dykes died.
buzzfeed.com
Read more about how the situation began.