Report: 5 Dead In Western Illinois Shooting
One person is also injured, according to WLDS radio.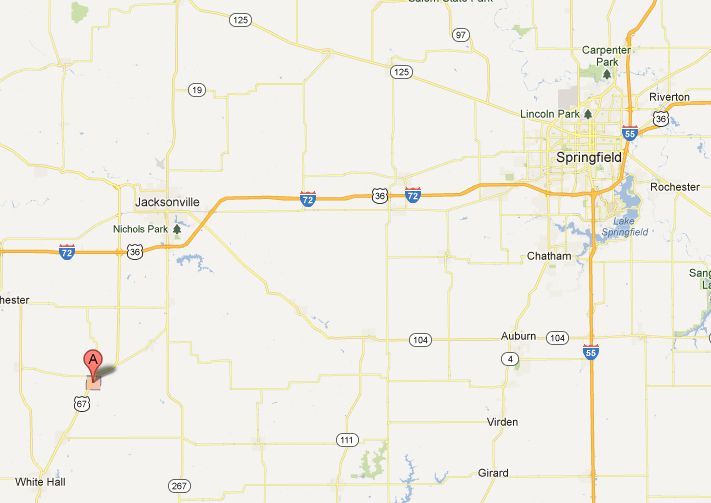 From KSDK:
The Scott County Sheriff's Department said there were multiple people shot, including a child who was taken to a Springfield, Illinois hospital.

Multiple schools are on lockdown. The Jacksonville School District 117 secretary to superintendent Steve Potosic said the school is closed in response to a recent shootout with a suspect on Woodson Winchester Road.
Manchester is a village about 50 miles southwest of Springfield, with a population of 354, according to the 2000 census.
Update, 10:46 a.m., April 24:
WLDS Radio in Manchester is reporting that a suspect is in custody. KSDK is reporting that the shooting happened at a public housing complex.
Update, 12:27 p.m., April 24:
The Chicago Tribune reports that the suspect was pronounced dead at the hospital. There are also more details about the victims:
A grandmother, a young couple and their two small children, 1 and 5, were found slain in a home in the small town of Manchester...

The slain family members were identified by relatives as: Joanne Sinclair, 65, her granddaughter Brittany Luark, 22, her boyfriend Roy Ralston, Nolan Ralston, 5, and Bradley Ralston, 1.

Another child, Cassidy Raston, 7, was in serious condition,according to Brad Teeter, Sinclair's son-in-law.