Michigan Teen Shot Dead While Allegedly Asking For Help Was Intoxicated
Renisha McBride's blood alcohol content was almost three times the legal limit after she crashed her car, according to a medical examiner's report.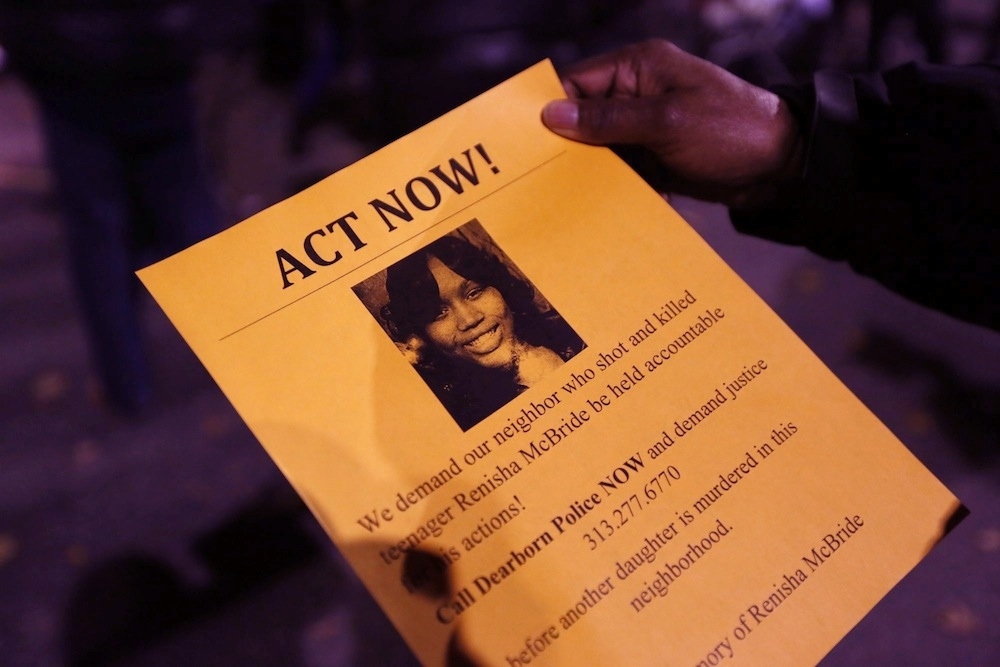 In the early hours of Saturday, Nov. 2, 19-year-old Renisha McBride crashed her car near Detroit's Dearborn Heights neighborhood. Her cell phone was dead, her family told The Detroit News, so she went looking for help. After she knocked on the door of one home, the homeowner, a 54-year-old man, shot her in the face.
On Thursday, nearly two weeks after the incident, the Wayne County medical examiner's office released McBride's toxicology report, revealing that her blood alcohol content was 0.218%. (The legal limit is .08%.) Marijuana was also found in her system.
According to Reuters, Wayne County Prosecutor Kym Worthy will announce Friday whether charges will be brought against the homeowner, who told police he thought McBride was breaking into his home.
Since her death, McBride's family and friends have demanded answers from authorities, calling her homicide a case of racial profiling. (Police have not yet disclosed the homeowner's name or race.) McBride's death has drawn comparisons to the death of Trayvon Martin, another unarmed black teen who was shot in the middle of the night. George Zimmerman, the Florida man who killed Martin, was found not guilty of murder this summer.
Earlier this week, BuzzFeed spoke to Gerald Thurswell, the McBride family's lawyer, about similarities between the two cases.
"Justice will not be served by just filing charges," Thurswell said. "The woman was 5 feet, 4 inches tall, and this man puts a shotgun in her face and blows off her head. There was no reason for him to fear for his life and no reason to come outside."